KURTMEN~ Hand Painted~ 16-18th Century ~Cuzco Style GUADALUPE~ Italian Leather Purse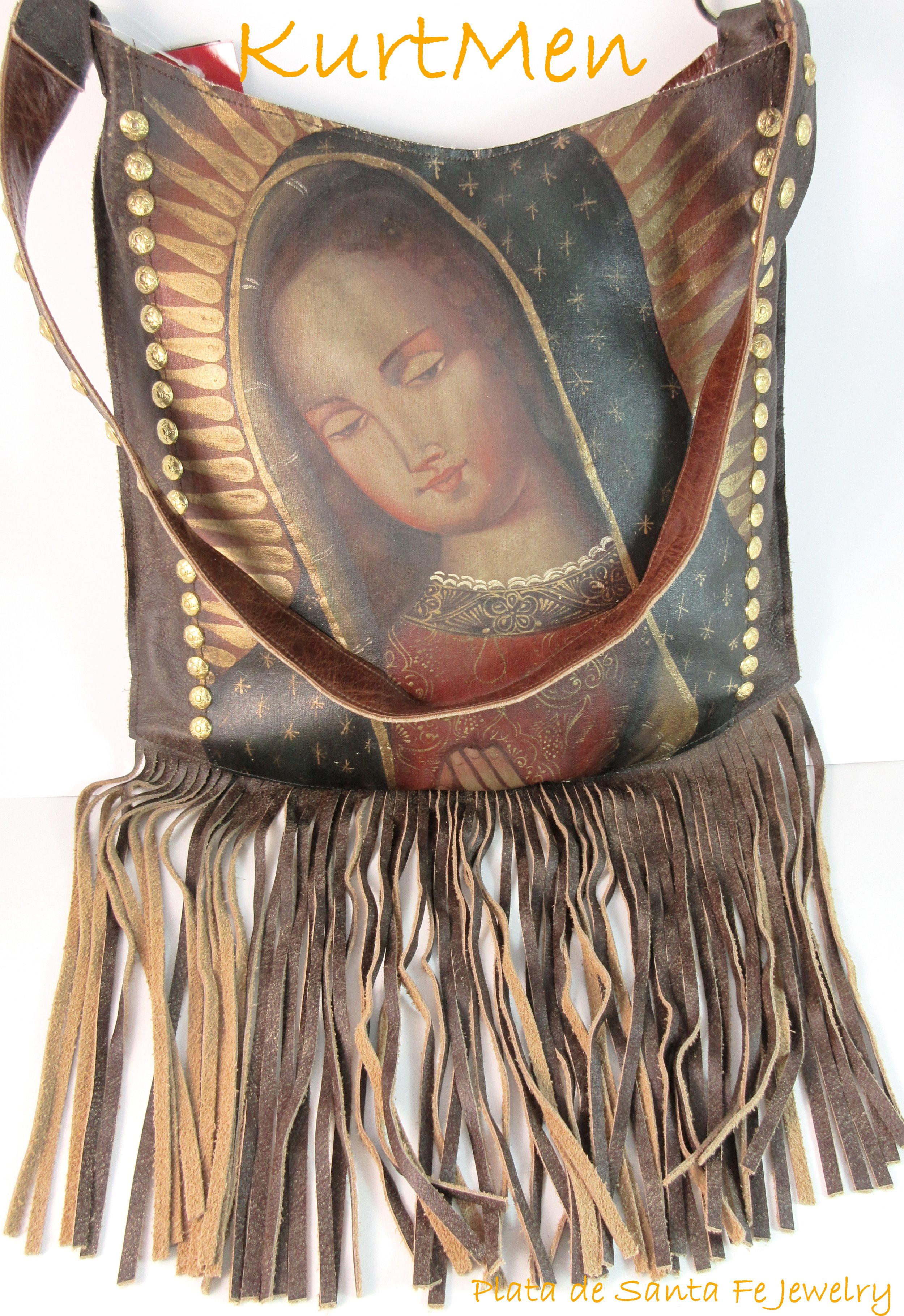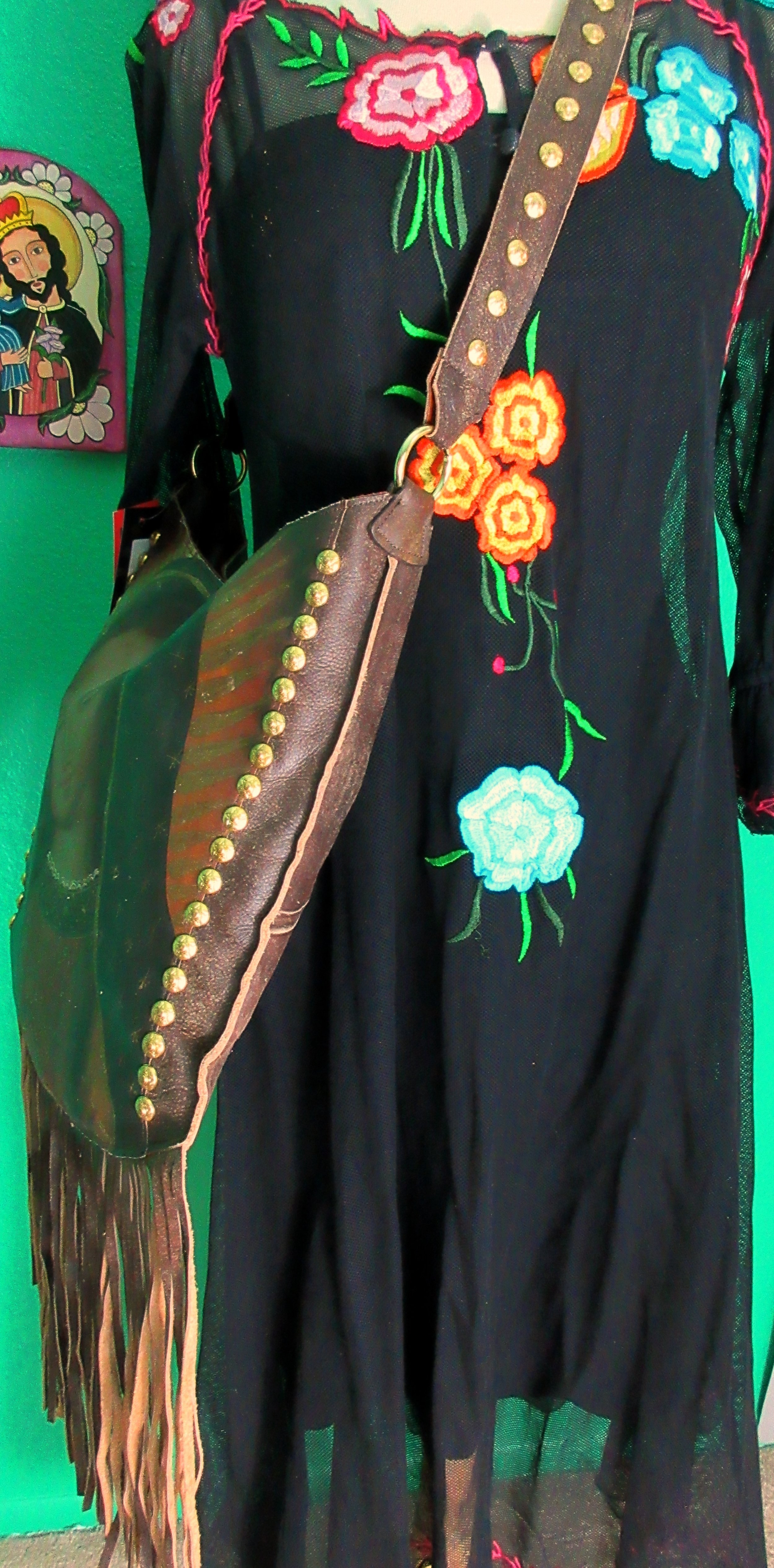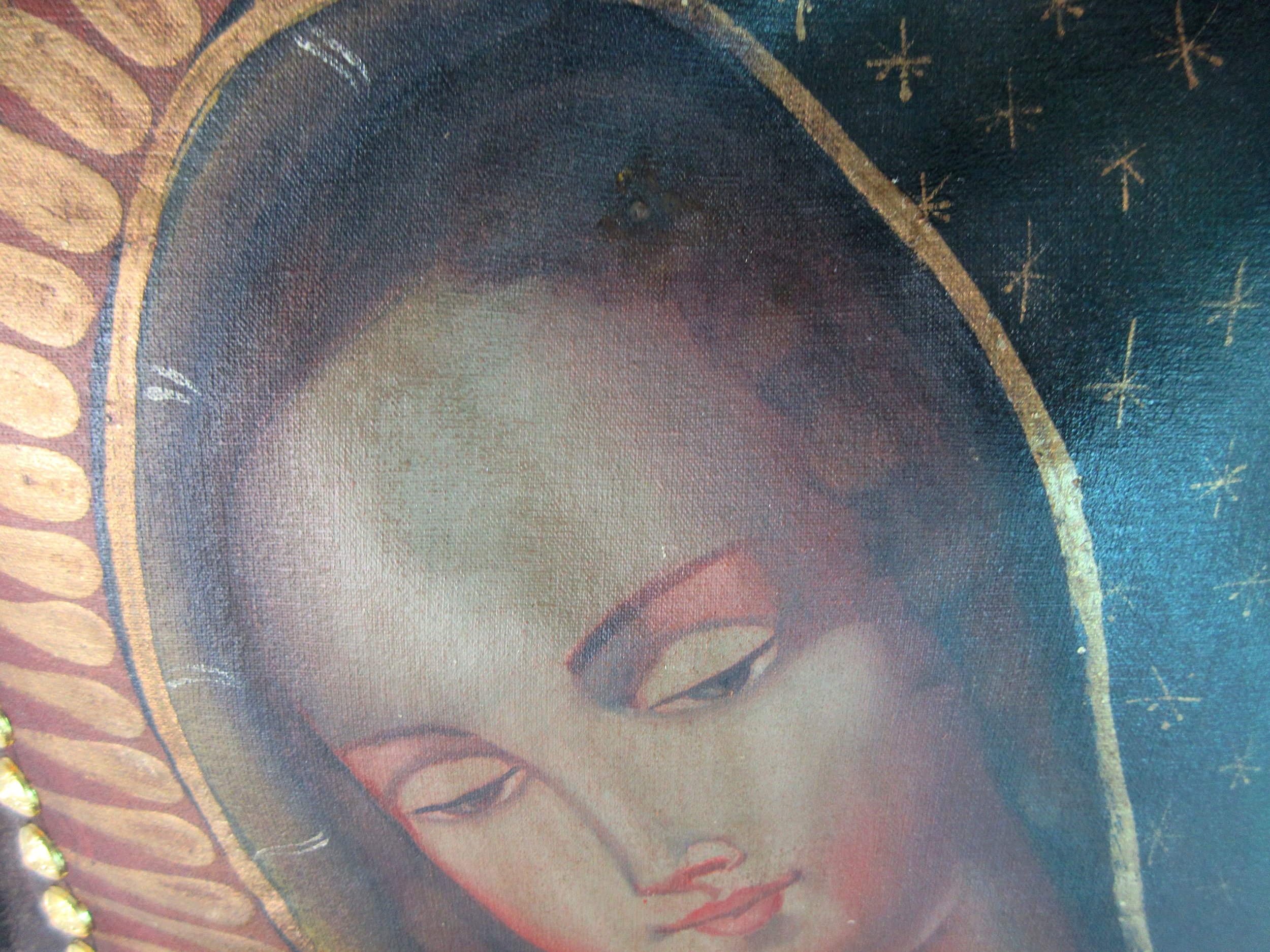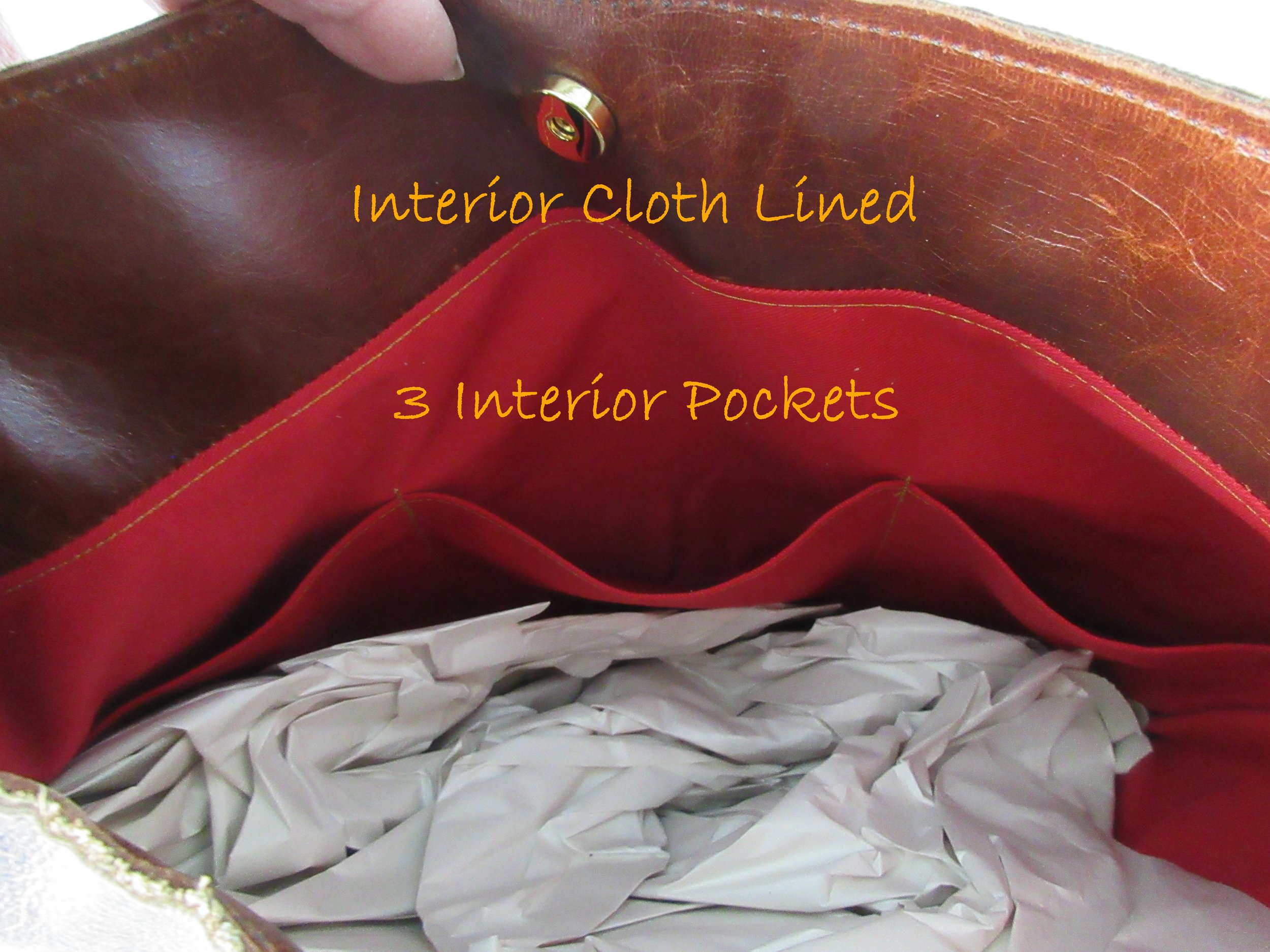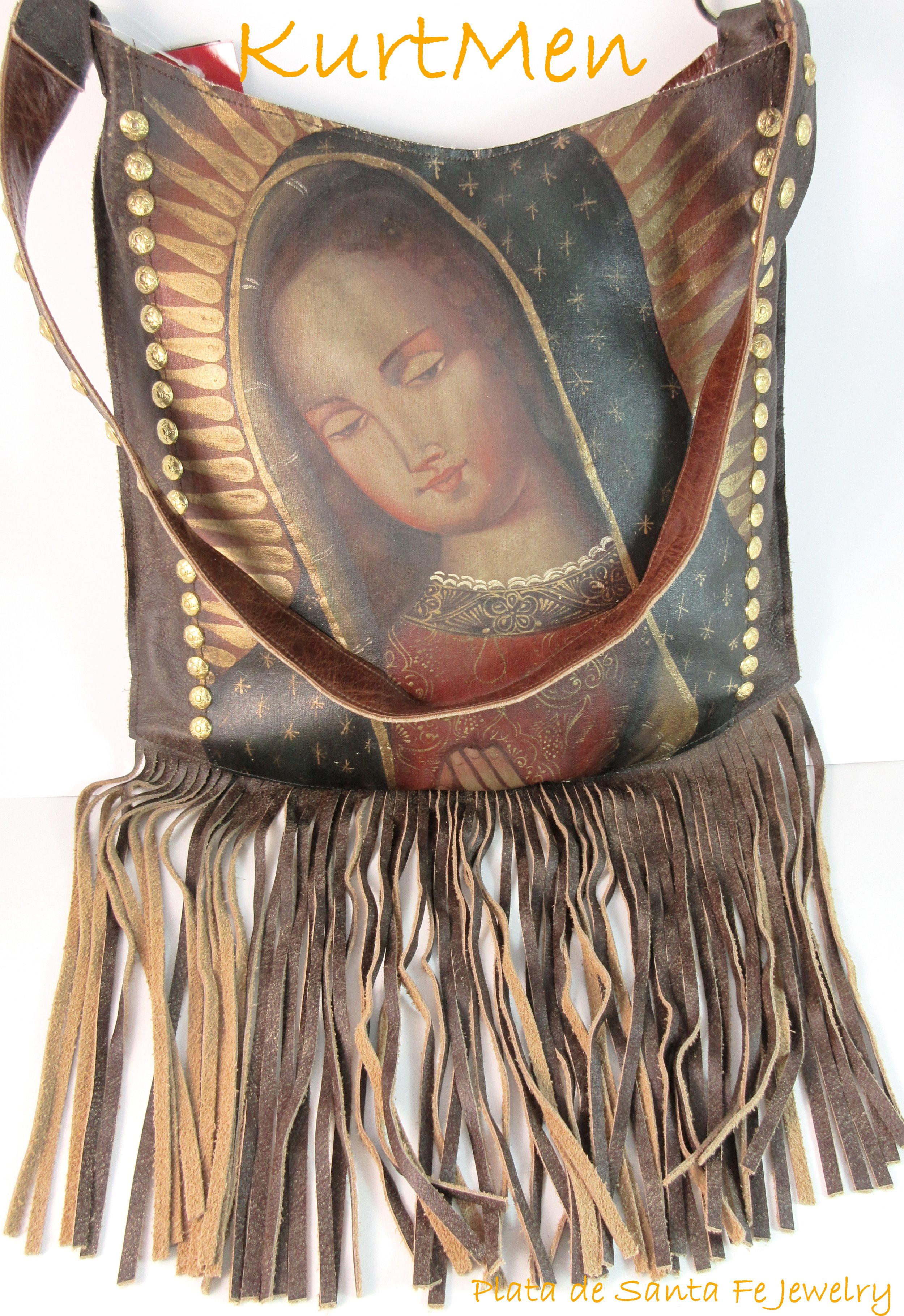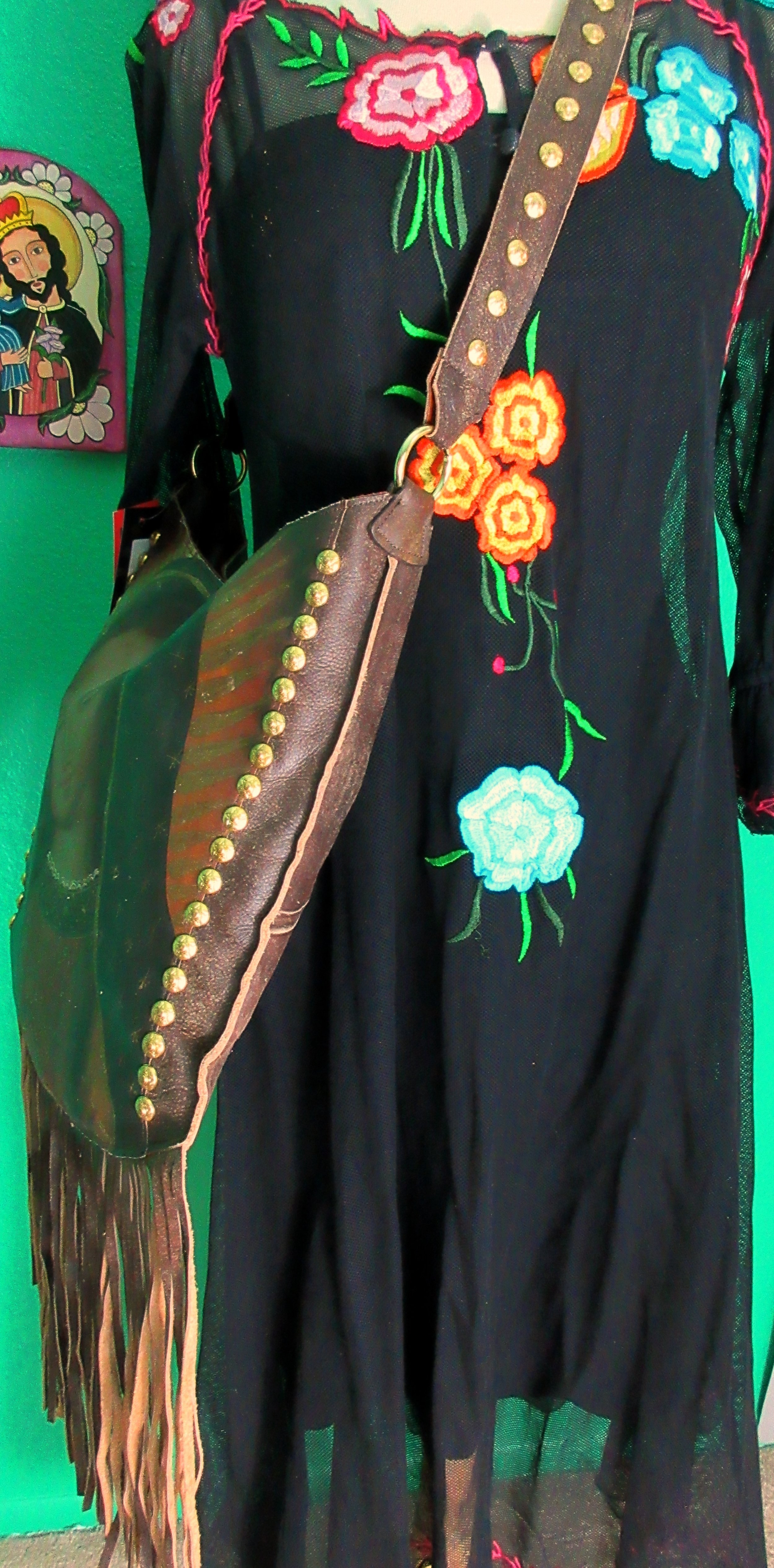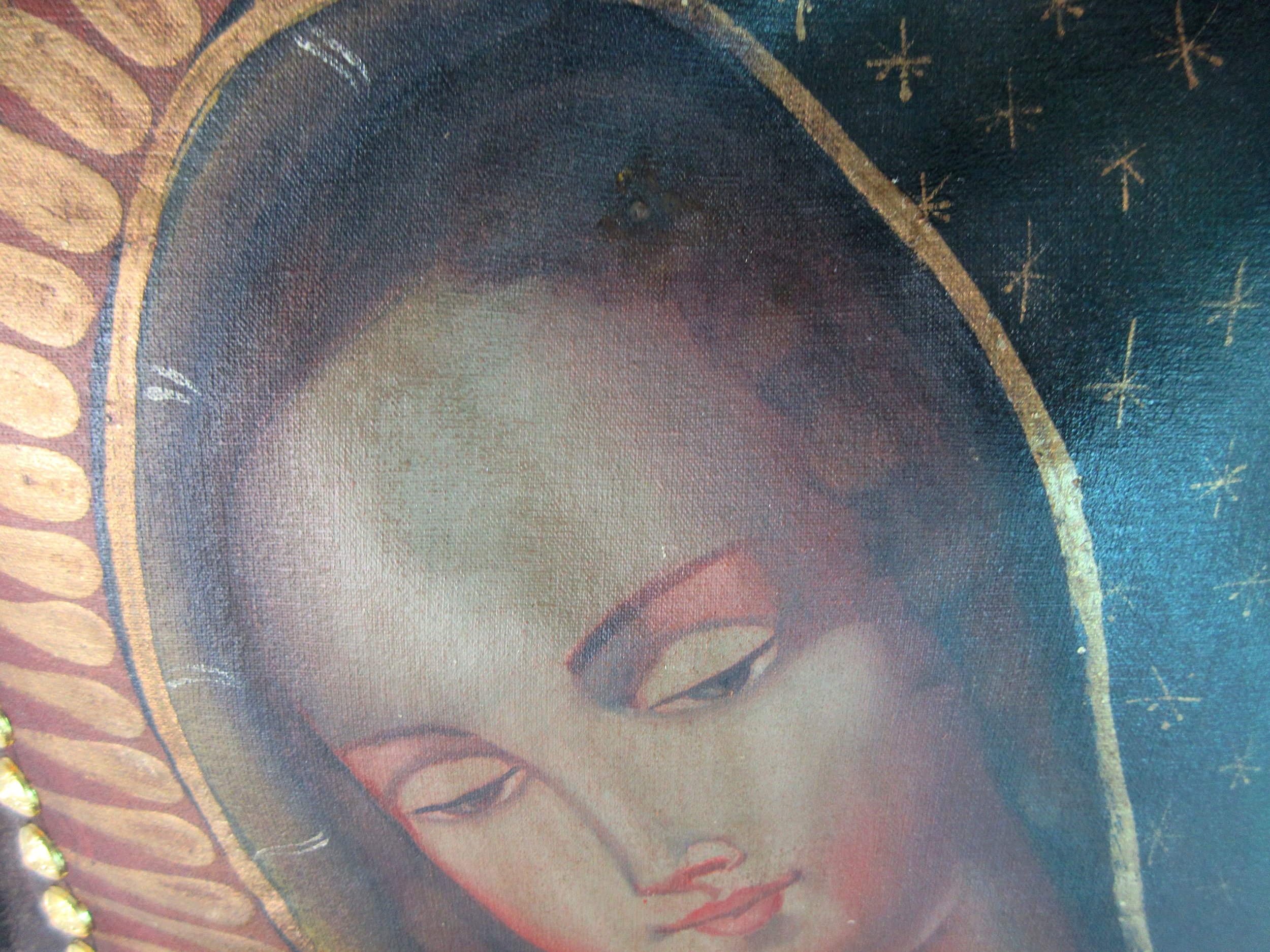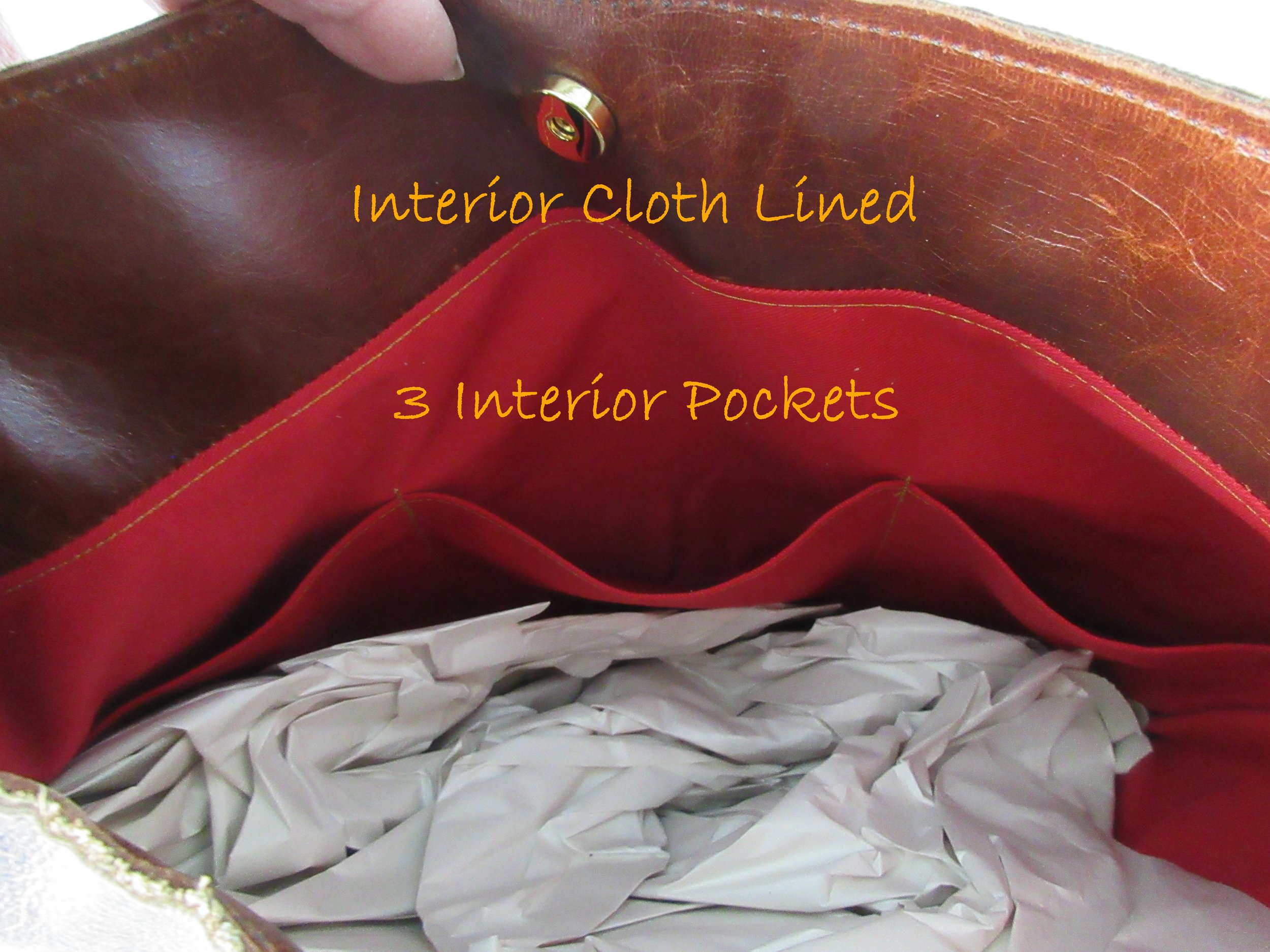 KURTMEN~ Hand Painted~ 16-18th Century ~Cuzco Style GUADALUPE~ Italian Leather Purse
ABOUT CUZCO ART:
Walk through any Museum that has Colonial Latin American paintings,or any fine art gallery that specializes in carrying 16th-18th century "Devotional Art" pieces from the Latin Americas,with the focus on Cuzco, Peru(formally the capitol of the Inca Empire) & this is the type of painting you will find..This traditional style of painting originated after the 1534 Spanish Conquest of the Inca Empire..These style of paintings are from Roman Catholic artistic tradition based in Cuzco, Peru during the Colonial period from the 16th to the 18th Centuries. The European influence in these paintings came from the Spanish who tried to convert the Incas to Catholicism. These specific style of paintings are characterized by their exclusive use of religious images, lack of perspective, and the predominance of red, yellow, and earth colors & lots of 22K gold leaf paint.
~~~~~~~~~~~~~~~~~~~~~~~~~~~~~~~~~~~
ABOUT THE PAINTED GUADALUPE:
The painter that was used to paint this painting,studied directly under the Cuzco Masters of Peru & is a master himself,having painted Guadalupe so traditionally beautiful!! His use of shading is outstanding,while accentuating light & dark areas,validates he is not no beginner!
The Guadalupe literally looks like one of those beautiful Bultos (Statues) that you'd find sitting in a Spanish Colonial gallery somewhere! She is delicate in features,her face tilted,hands in prayer.her gown is done in navy with 22k gold leaf stars painted all over it & the trim is in gold.Her face is not ivory,but a warm brown,showing she comes from the indigenous people of the Latin Americas..Her glow is also done in the 22K gold leaf.
ABOUT THE LEATHER PURSE:
She is beautifully painted onto a western style crossbody/shoulder purse that is made of a high quality brown Italian Leather that is hand rubbed to give it it's vintage style appeal.,that is a soft pliable quality leather that is hand rubbed for a distressed look.Outside the Guadalupe are machine pressed gold studs that are there to stay & are in there good! This is a lengthy bag,between the long strap,the body of the purse & the 11" fringe.The strap is all studded.
Besides being able to show your love for beautiful art,Crossbody style purses are also great since they give you the ability to leave your hands free when your out shopping,traveling,or have children to attend to!! They are also good for safety,since you will always know where its at & will be close by your side.
Like any piece of 'fine art',this requires respect,care & love!
To learn more about this wonderful company,please click on "Woman's Jewelry" & in the drop down,click on "About the Artist" to learn more!
MADE BY: KURTMEN LEATHER DESIGNS
MATERIAL: QUALITY ITALIAN LEATHER~OIL PAINTING~CLOTH INTERIOR~GOLD TONE STUDS
COLOR: BROWN DISTRESSED LEATHER
HEIGHT: 24"(PURSE & FRINGE~WITHOUT STRAP)
WIDTH: 14-1/2"
DEPTH: FLAT,WITH BEING EXPANDABLE
FRINGE LENGTH: 11"
STRAP DROP: 19" (TO TOP OF PURSE)
THEME:CUZCO~SPANISH COLONIAL STYLE~OIL PAINTED/22 K GOLD LEAF GUADALUPE
TECHNIQUE: ~MACHINE STUDDED~HAND RUBBED COLOR FOR DISTRESSED LOOK
Comes with Purse Sleeve for Storage.
**Where this sits,will depend on if you use it as a crossbody or you use it as a shoulder purse,as well as how tall you are..
I am 5' & when I put this on as a crossbody,the actual purse,sits right at my hip..If I put it on as a shoulder purse,the purse itself sits at my thigh..