LONG ROPE PURPLE Tooled Leather Guadalajara Mexico Western Style Crossbody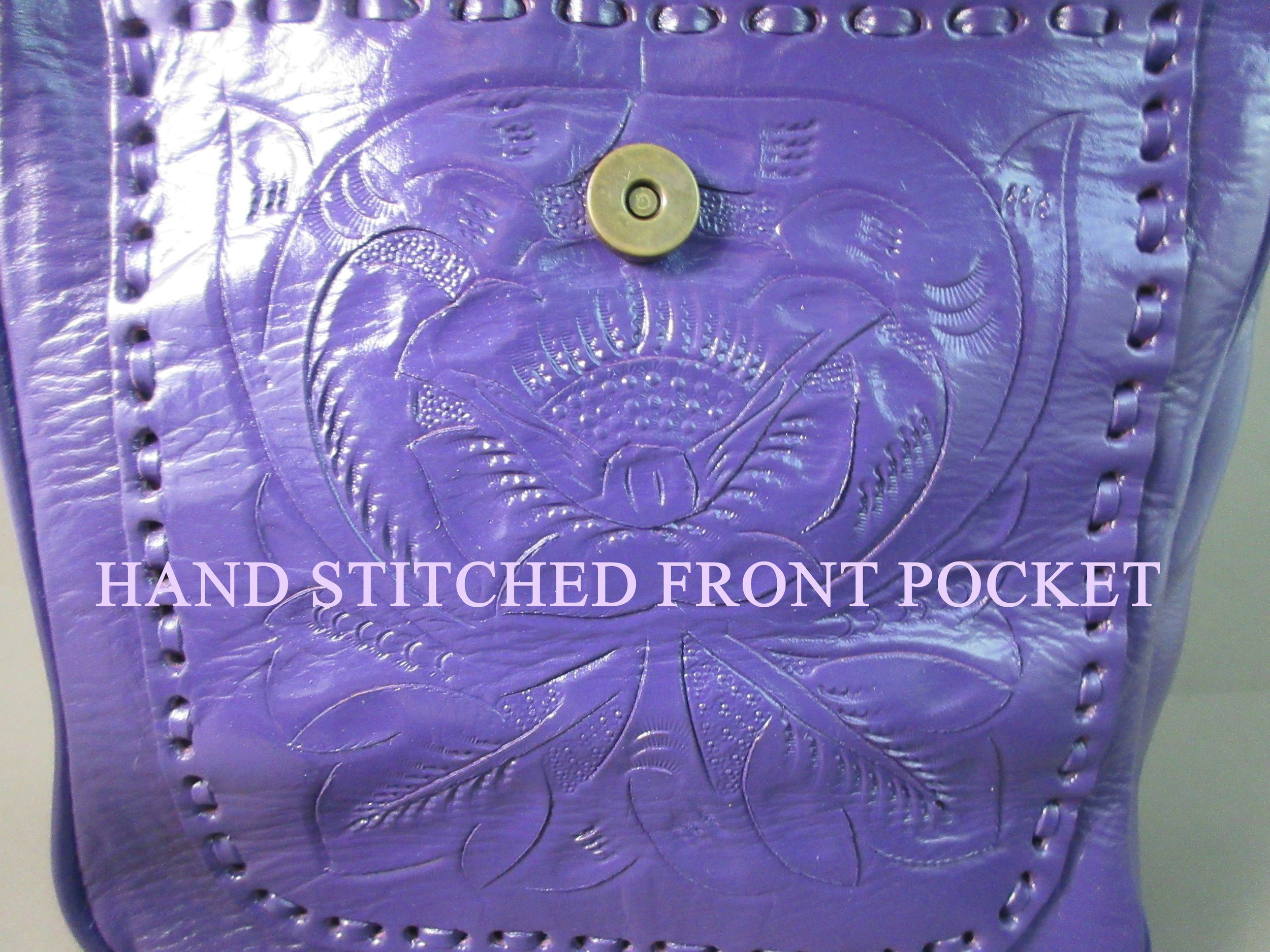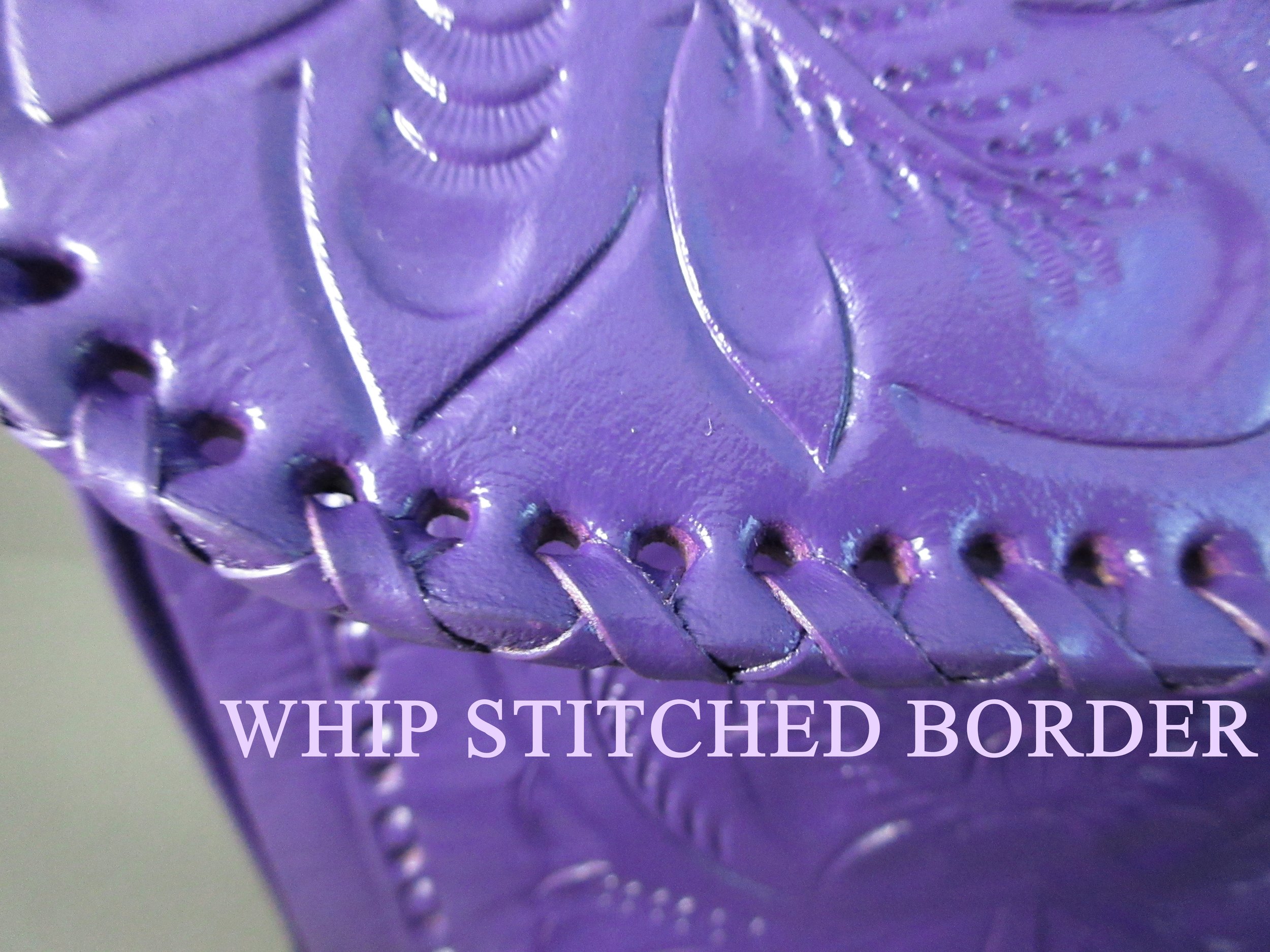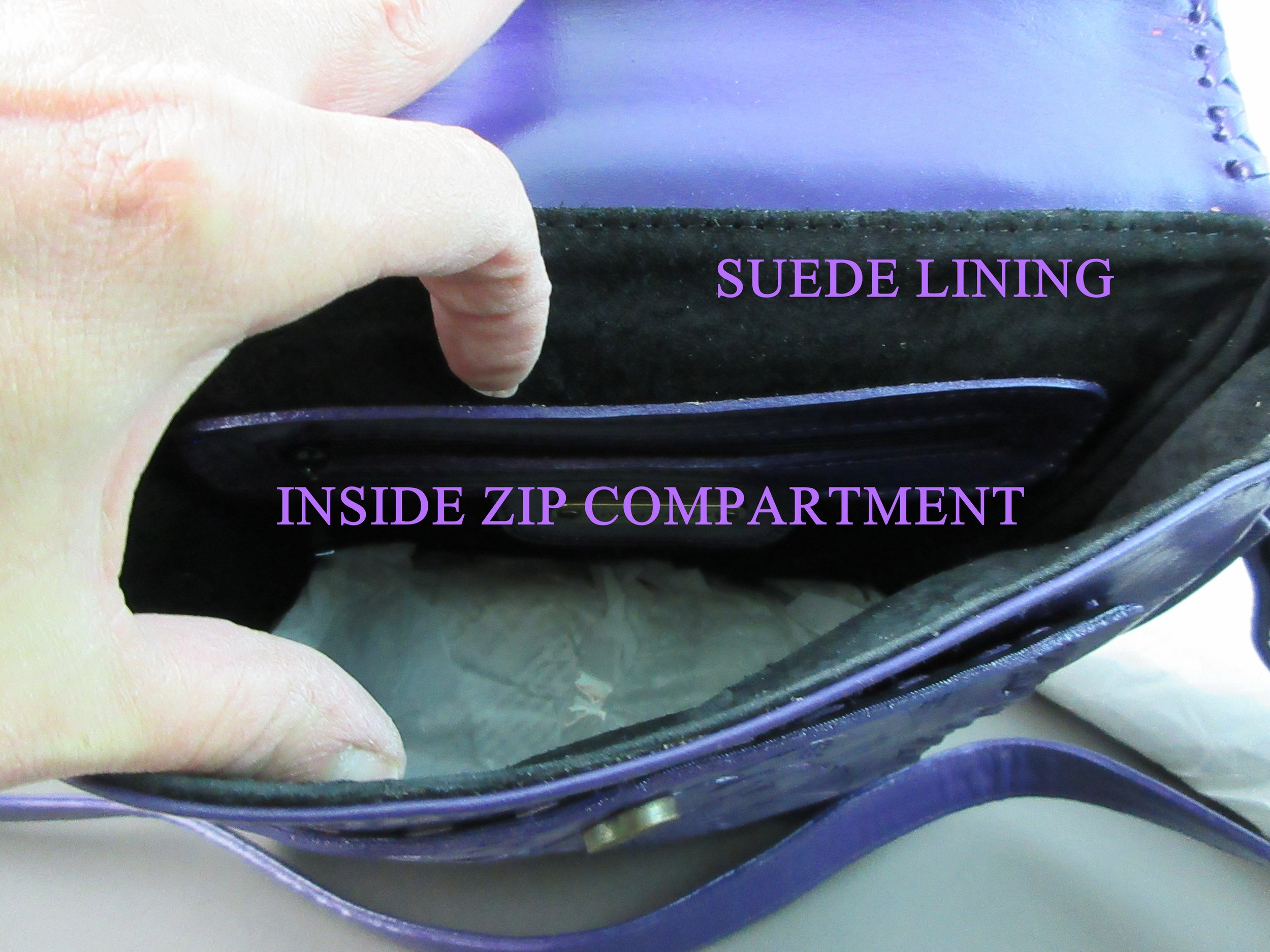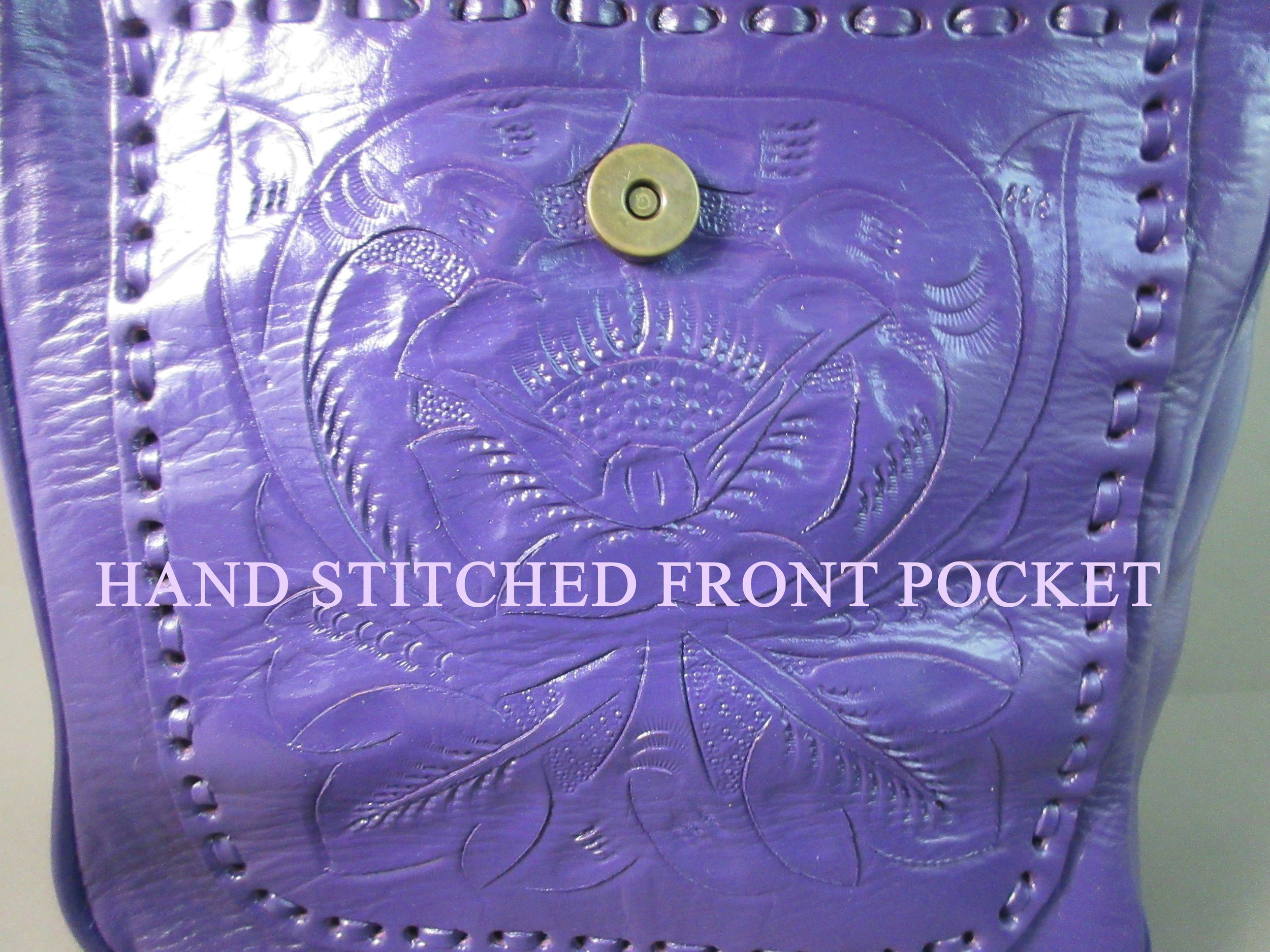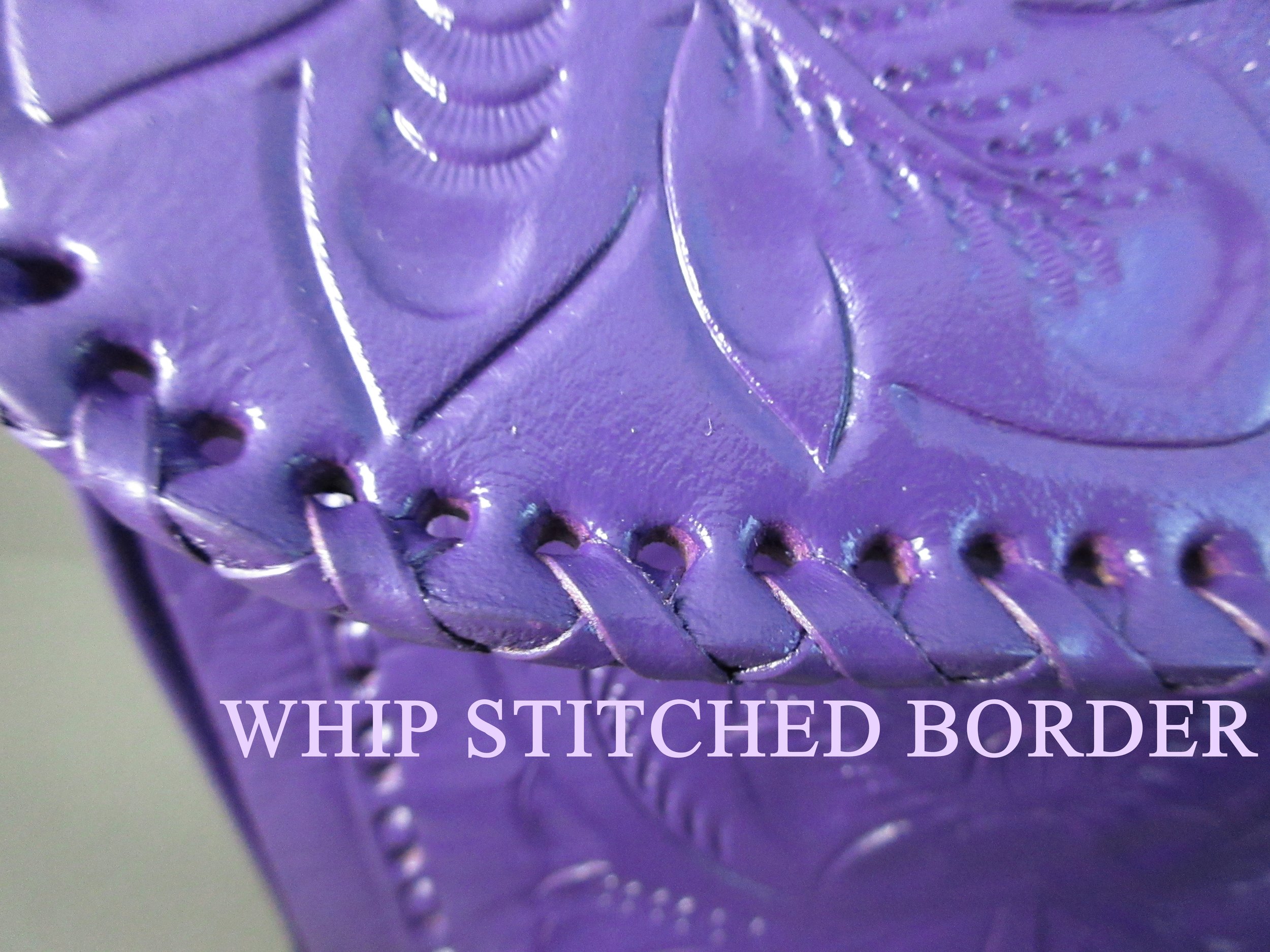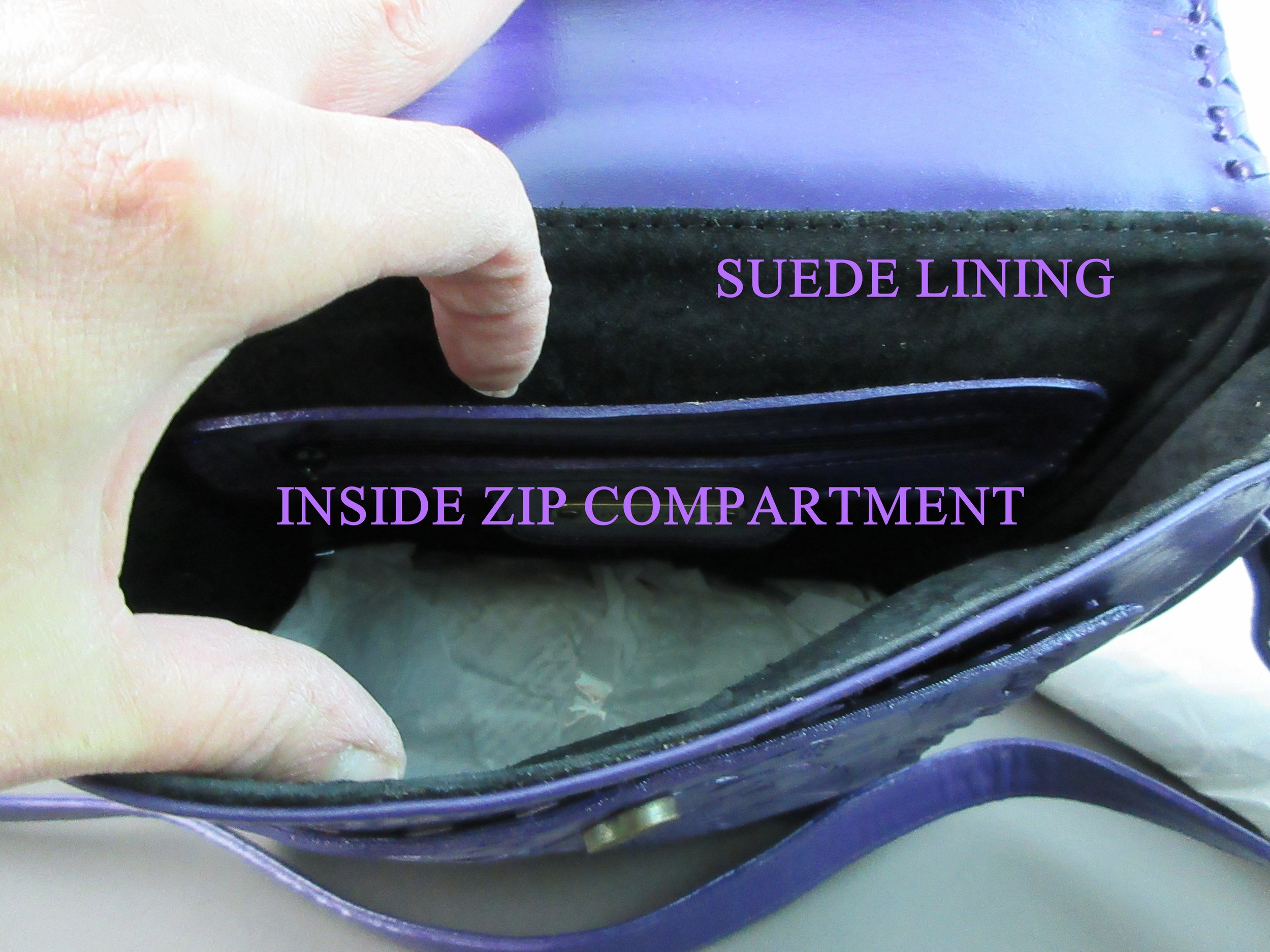 LONG ROPE PURPLE Tooled Leather Guadalajara Mexico Western Style Crossbody
This is a smaller style cross body purse,but large enough to carry a whole lot! It has the ability to keep your easy find items separated, for a quick find! The color is an attractive purple color & is made with a lot of incredible hand detailing! It is hand tooled with the 'eye' of a skilled artist & is a work of art!
On the front side, it has a magnetic snap & when opened there is a square shape pocket that is hand stitched to the base & the opening gets covered when the bag is snapped shut.It is great for easy find things you need to grab in a second's time & on the backside,it has another pocket for easy accessibility as well! The interior is fully lined in suede,with one zip side compartment.
The tooling is a deeper tooling so you can witness the attractive design.This is also the reason why they use a thicker,more durable leather for these purses,so the artisan can pound their design into it without ruining the integrity of the leather.The bag is strong & will stand the test of time,so these are not made to wear out in a matter of month's!
The adjustable strap is nice & long & is a perfect purse to cross over the shoulder,when you need your hands free,for shopping,safety,when you have other bags to carry when your going through airports or have children to tend to.
**Just like we have to condition our skin,it is also wise to condition these about every 6 month's & you want to do it more often, if you live in a dry climate.A 'boot cream' is recommended..It will leave it soft! **
"Made with time & love"!
MADE BY: LONG ROPE
HAND MADE IN: GUADALAJARA MEXICO
COLOR: PURPLE
TECHNIQUE: HAND TOOLING,WHIP STITCHING,HAND STITCHING,MACHINE STITCHING,HAND RUBBED/APPLIED DYED
MATERIAL: LEATHER EXTERIOR/ SUEDE INTERIOR
PURSE LENGTH:9-1/2" WIDE
PURSE HEIGHT:10-1/2"
DEPTH:3-1/4"
ADJUSTABLE STRAP DROP: 20"-22" WITH THE ABILITY TO ADD MORE HOLES
INTERIOR ZIP COMPARTMENT MEASUREMENT: 5-1/2"-6" RANGE
ADDITIONAL FEATURES:1 INTERIOR ZIPPED COMPARTMENT,
HIDDEN POCKET COMPARTMENT UNDER MAGNETIC SNAP,BACKSIDE POCKET
STYLE: WESTERN/COWGIRL/MEXICAN CROSS BODY/SHOULDER PURSE
**Please note**
Due to the fact that this is totally hand made & not made by machine made big manufactures,there may be slight variations