Guadalajara Mexican Metallic Rose Gold Tooled Leather 12 Card Holder Cross body Shoulder Purse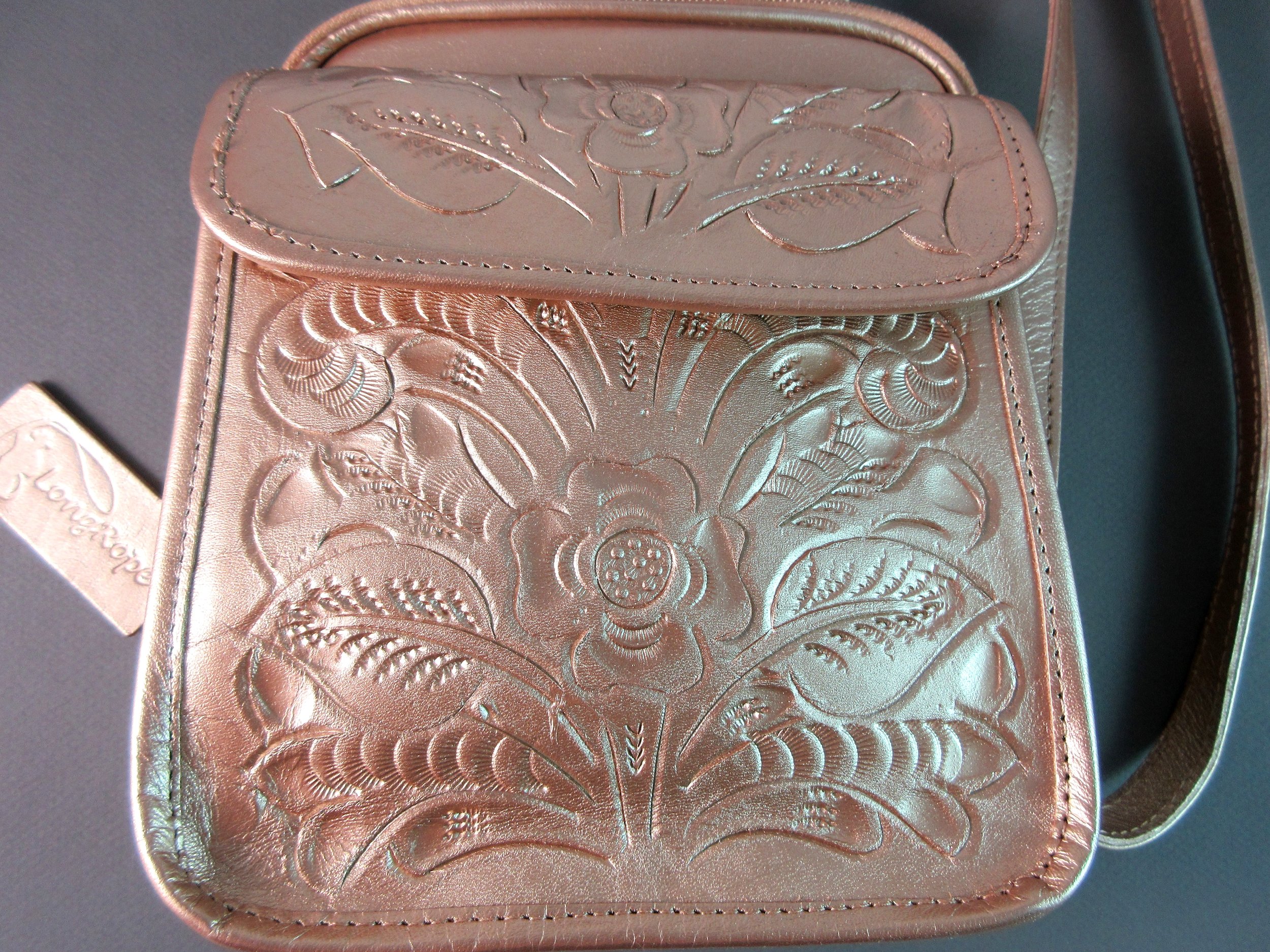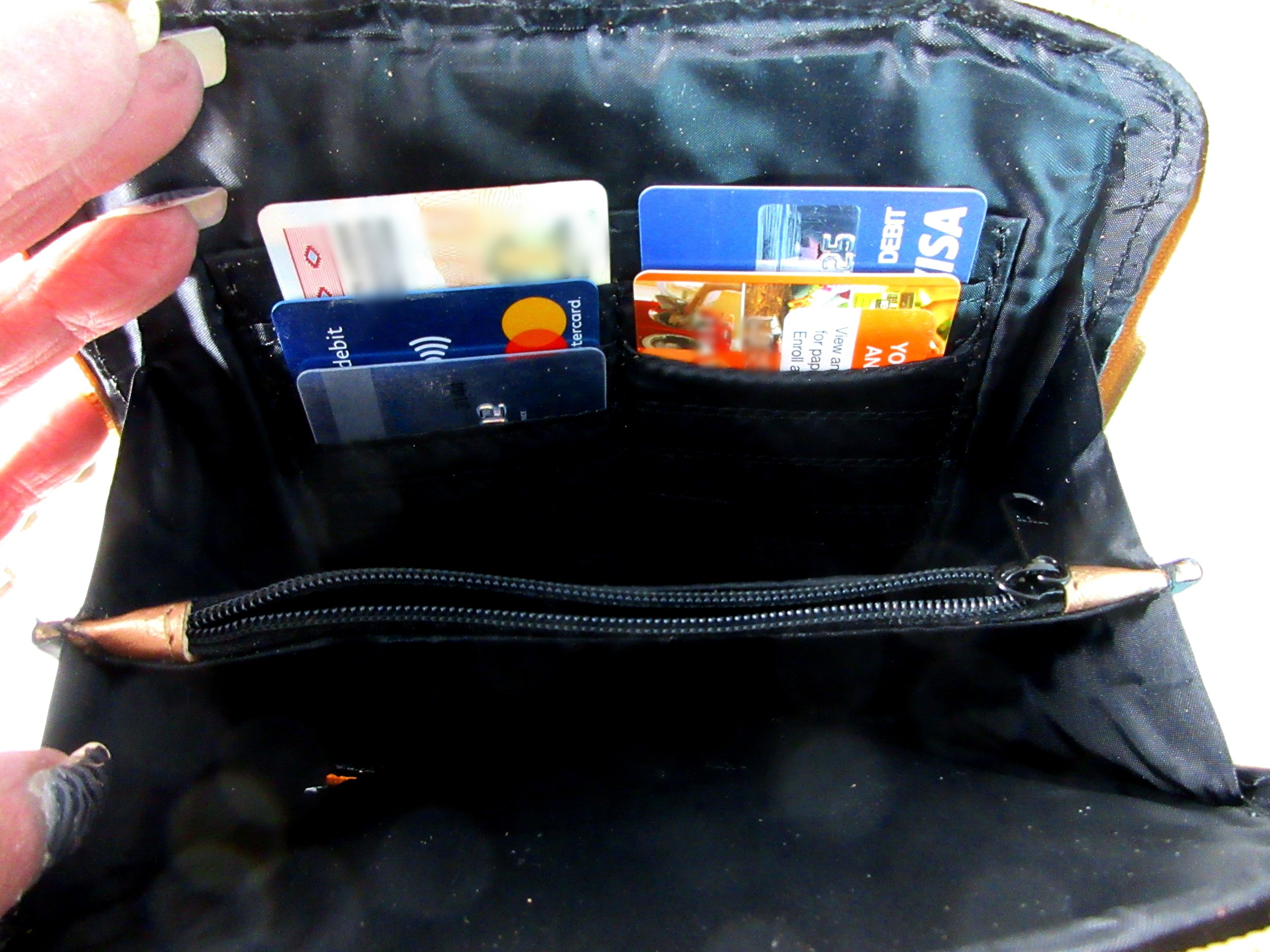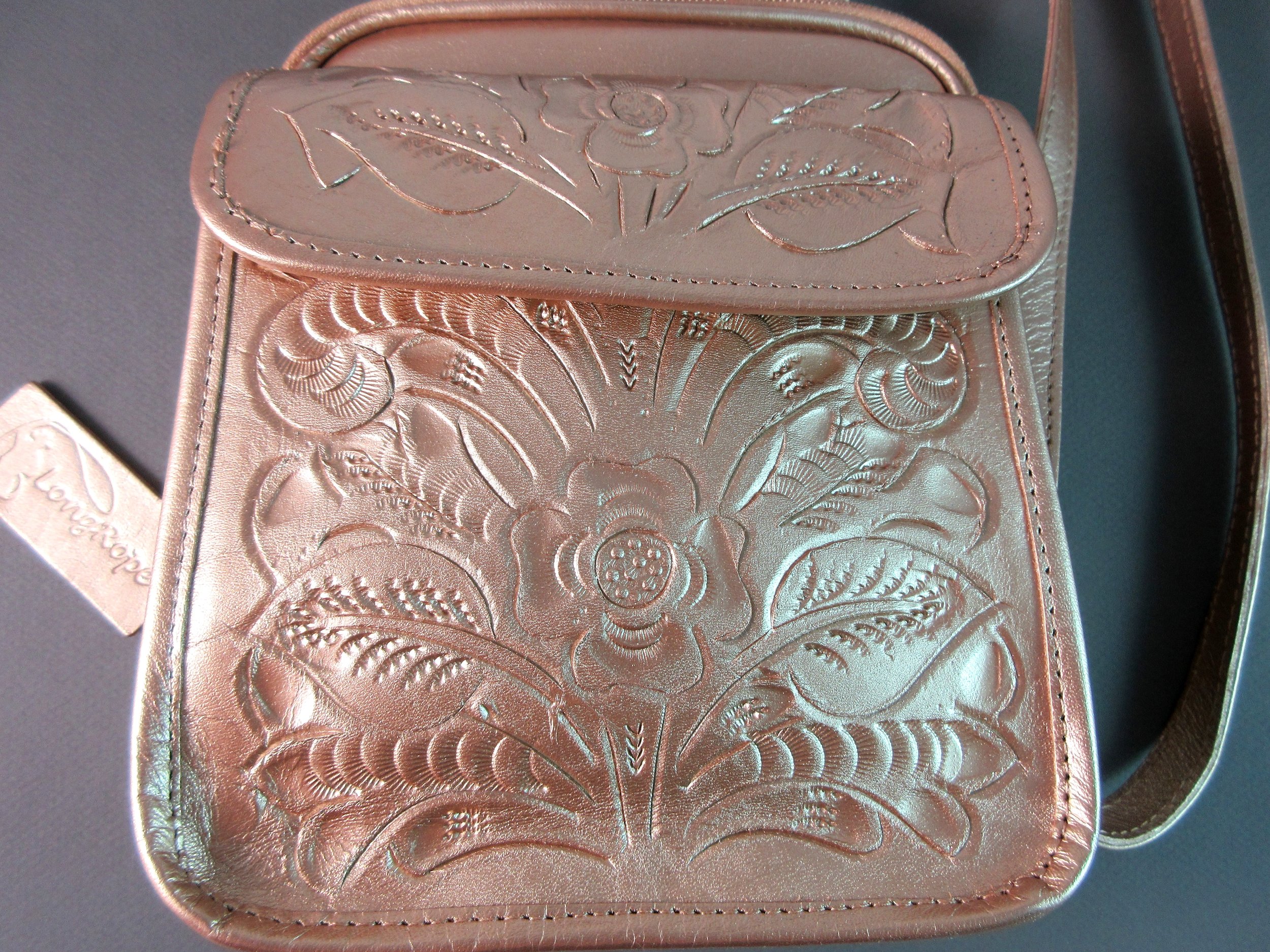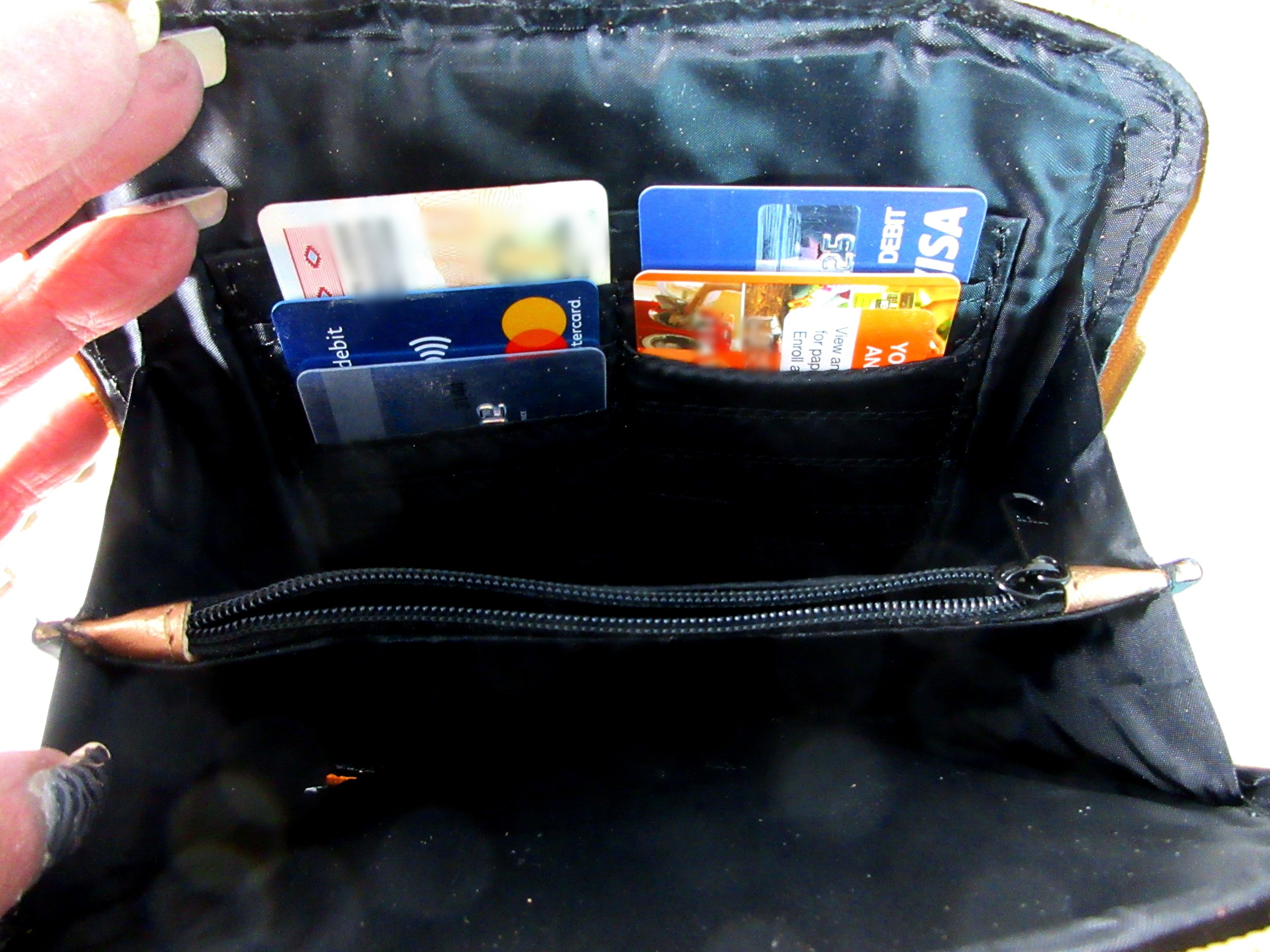 Guadalajara Mexican Metallic Rose Gold Tooled Leather 12 Card Holder Cross body Shoulder Purse
DESCRIPTION:
If your looking for a purse that will carry just about everything you need all in one piece,this is it!
No need to carry your wallet with all your credit cards & drivers licence with this! It This is a wallet & a crossbody/shoulder purse all in one & you have the ability to keep it all organized in one small setting!
It comes with a front exterior pocket with a magnetic snap for those easy grab-able items & also a zipper that un-zips all the way around (Excluding the bottom) that has a "drop whatever you can in there",a middle zipped compartment & a 12 card holder.
Crossbody's are wonderful because you don't have to keep track of where your purse is,since it is on you at all times! This purse is also great for those who love a little bit more security & is the kind of purse you want if you need your hands free & need extra safety..It is perfect when your going through airports,traveling,shopping (& need your hands free to carry shopping bags!) or have children to tend to & need you hands!.The adjustable strap is nice & long & is a perfect purse to cross over the shoulder,so you will always know where it's at!

The color is super chic & has been hand rubbed in a warm coppery rose gold tone!

Great purse for getting your Western look on!!!
LABELED: LONG ROPE

HAND MADE IN: GUADALAJARA MEXICO

COLOR: METALLIC ROSE GOLD

TECHNIQUE: HAND TOOLING/HAND RUBBED APPLIED DYED

MATERIAL: LEATHER/NYLON INTERIOR

PURSE LENGTH: 7" WIDE

PURSE HEIGHT:8"

DEPTH:2-1/2"

ADJUSTABLE STRAP DROP: 21"-23" WITH THE ABILITY TO ADD MORE HOLES

ADDITIONAL FEATURES:1 INTERIOR ZIPPED COMPARTMENT, 12 CARD INTERIOR,EXTERIOR FRONT POCKET WITH ZIPPED COMPARTMENT

STYLE: SOUTHWESTERN

** THE COLOR IS CLOSEST WHERE IT IS PHOTOGRAPHED WITH THE GRAY BACKGROUND **