KurtMen Yellow Italian Leather Guadalupe Small Crossbody Purse Fiesta Fringe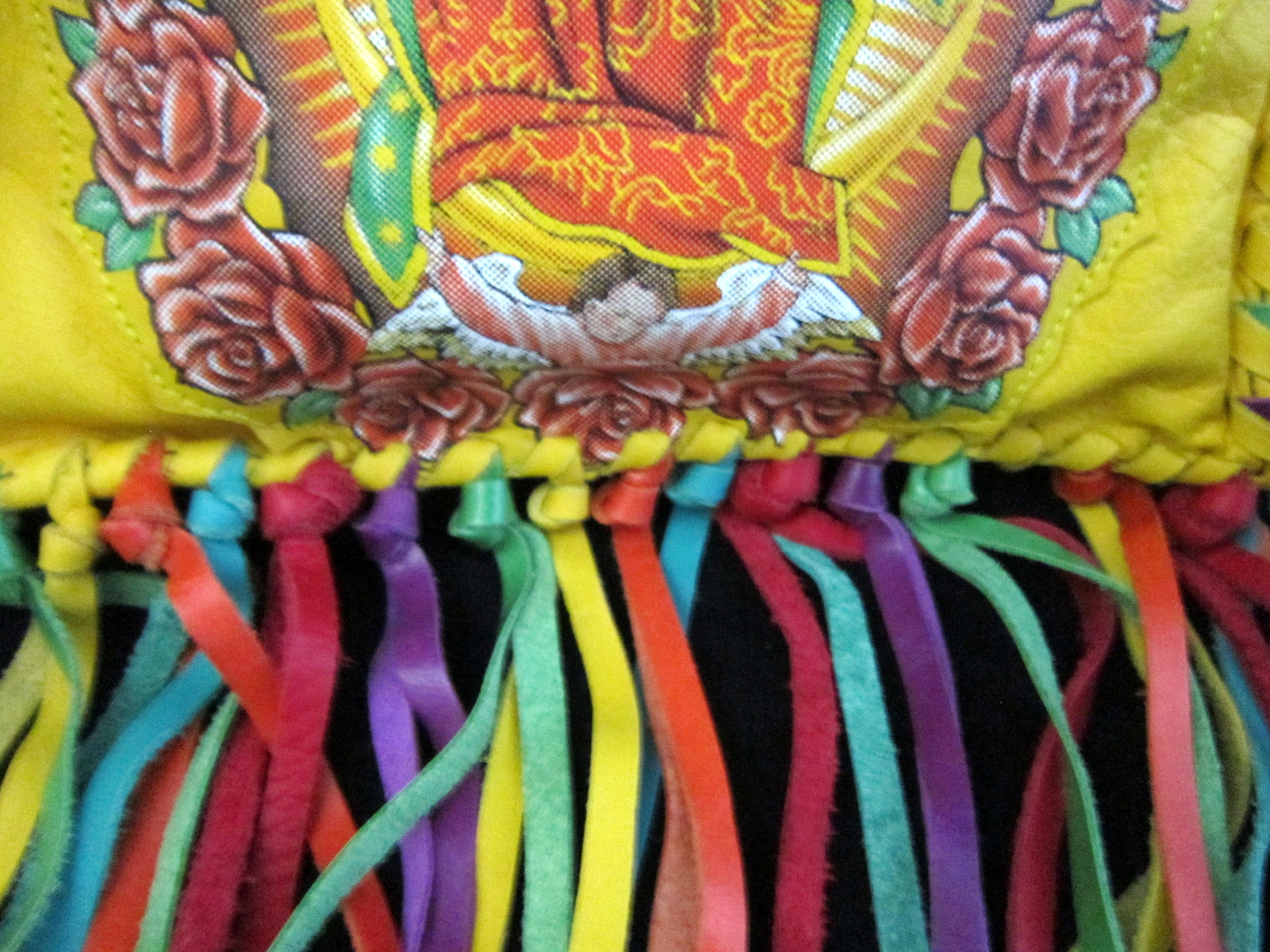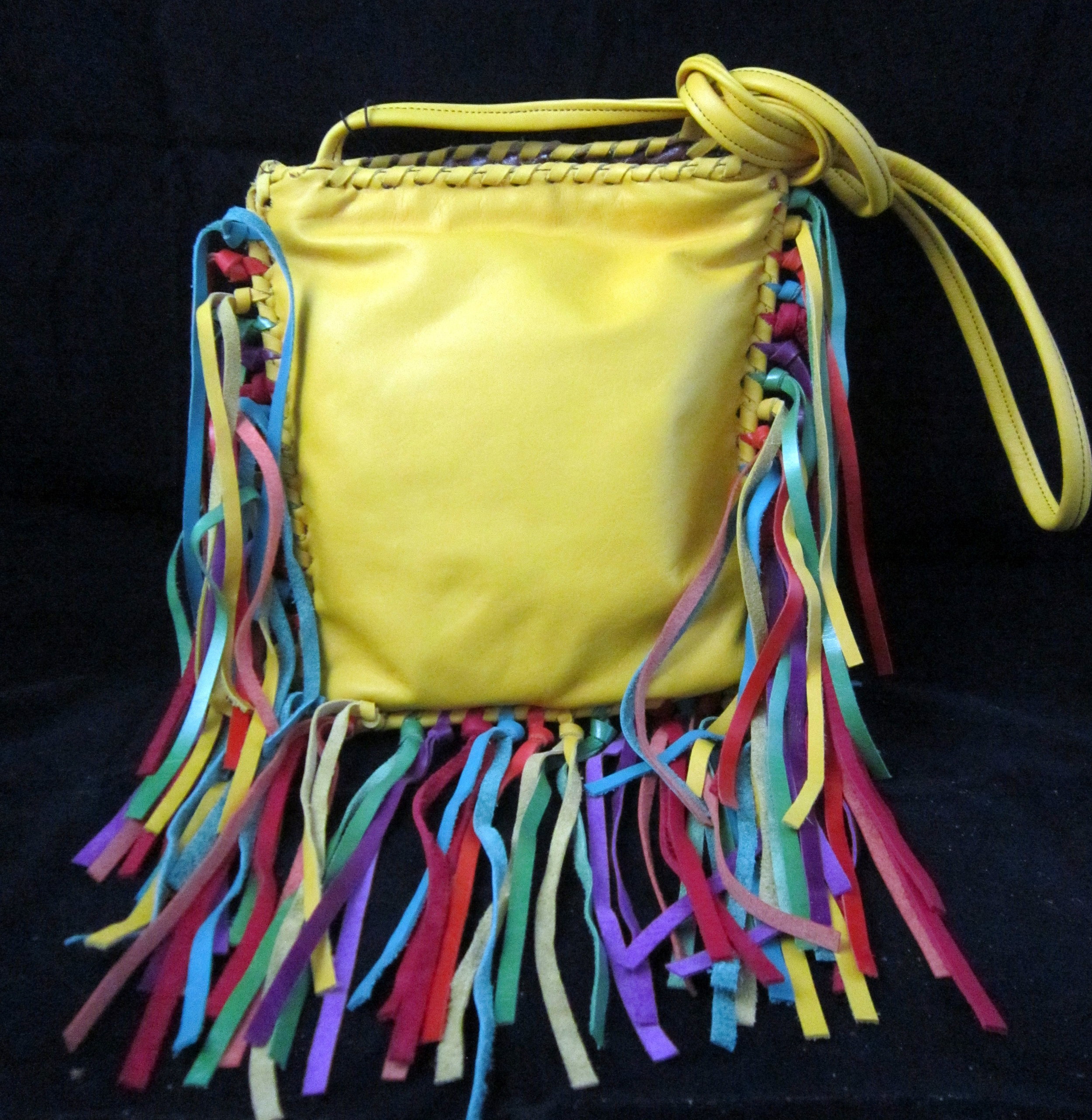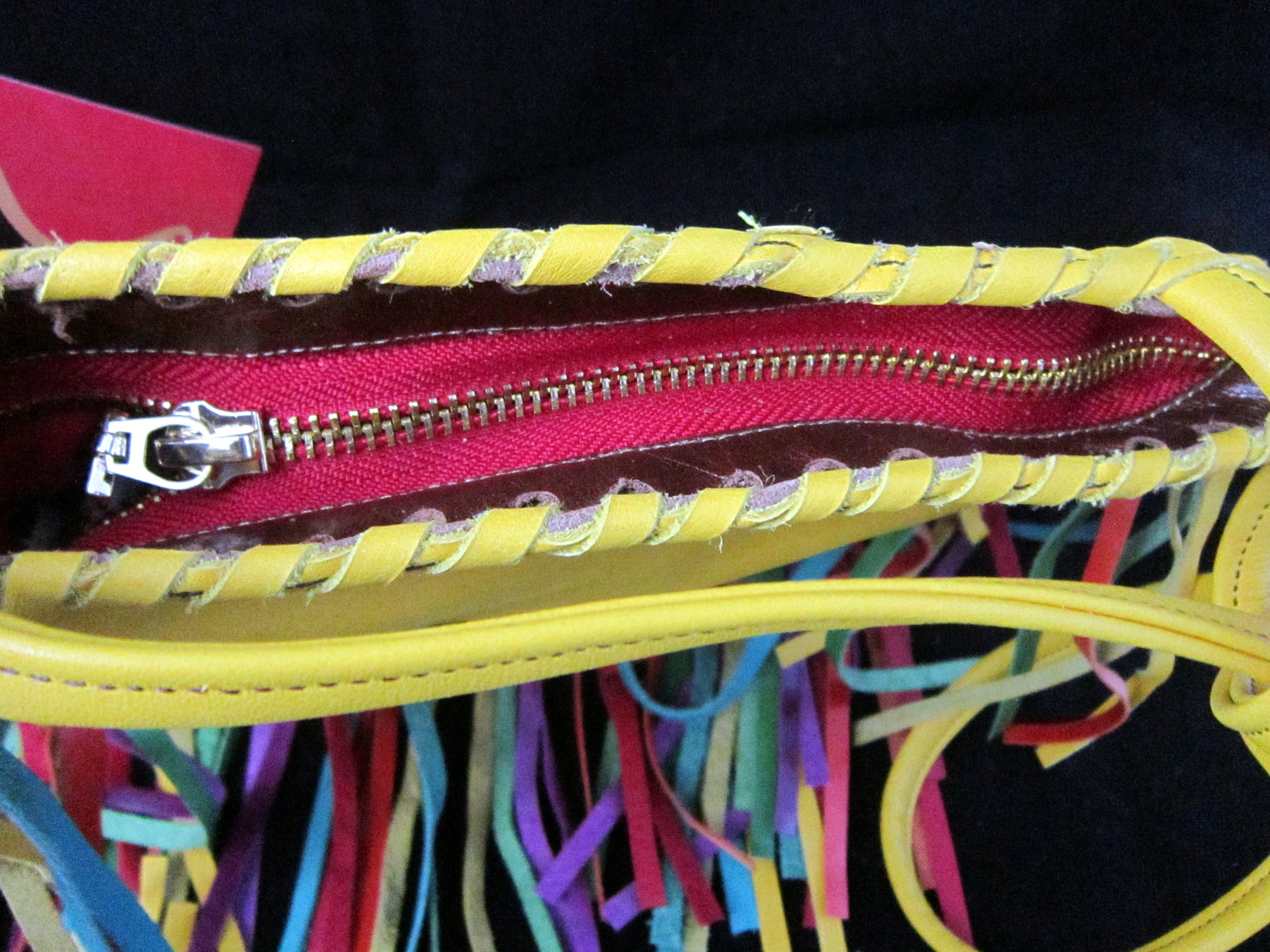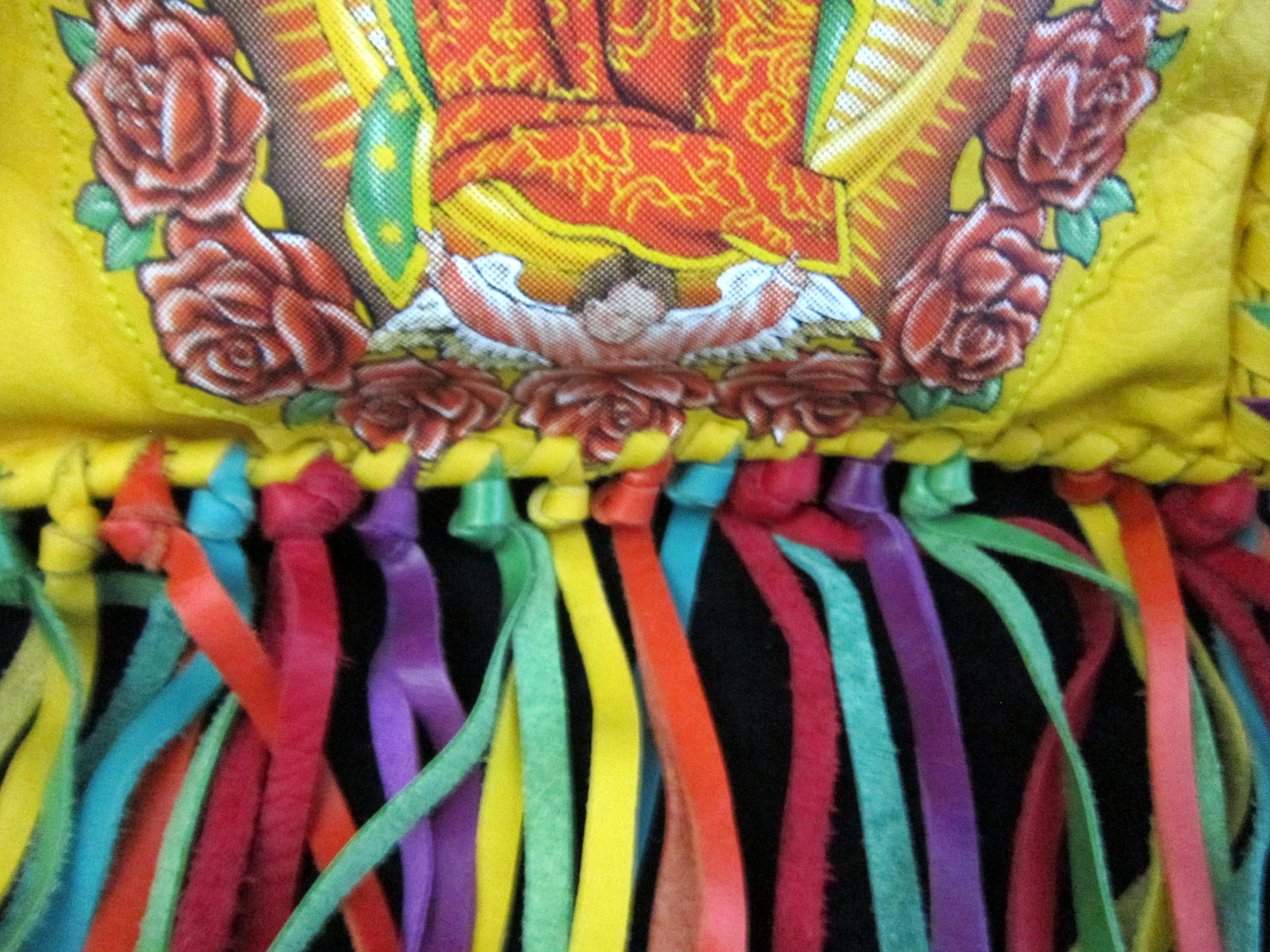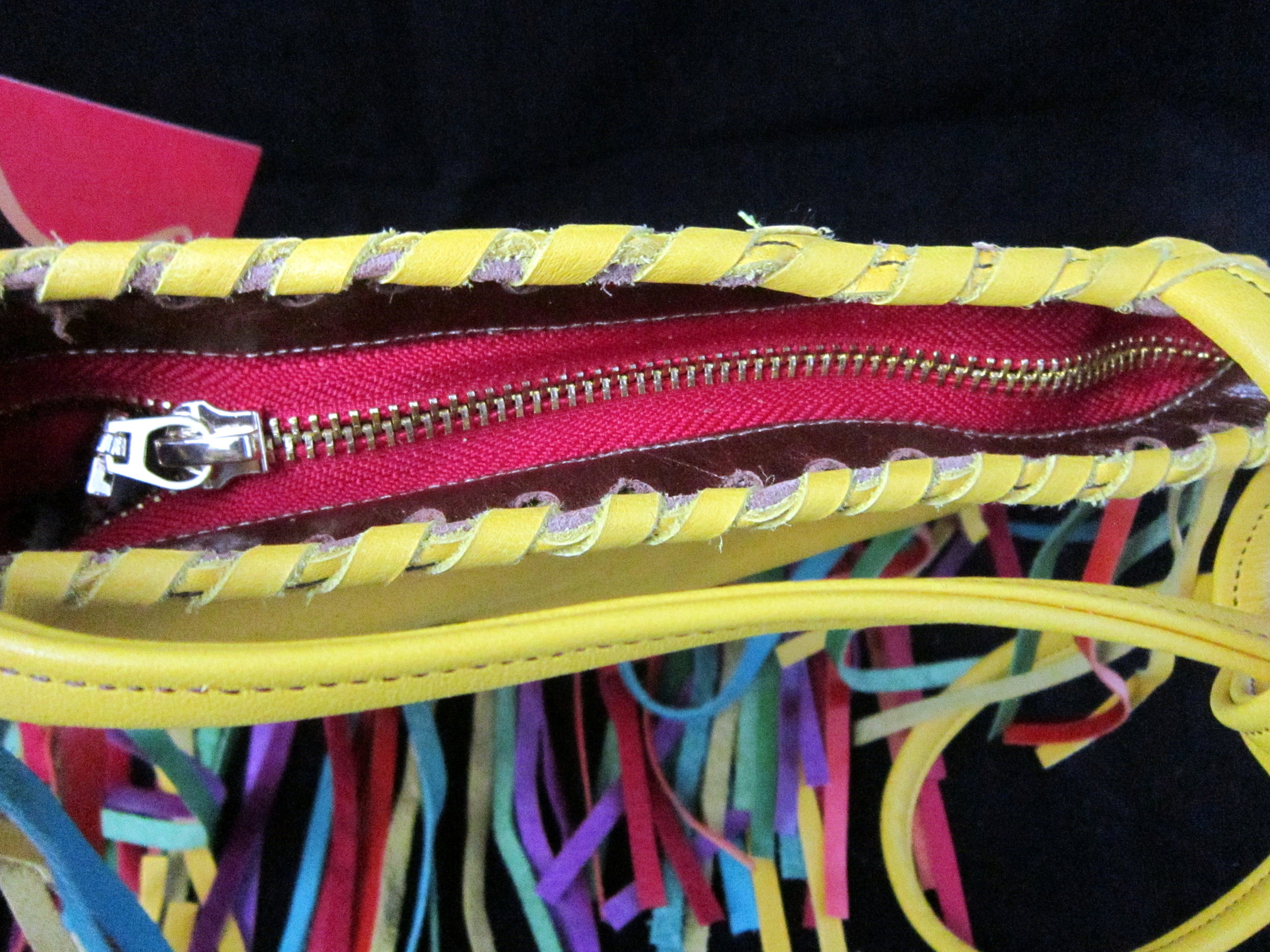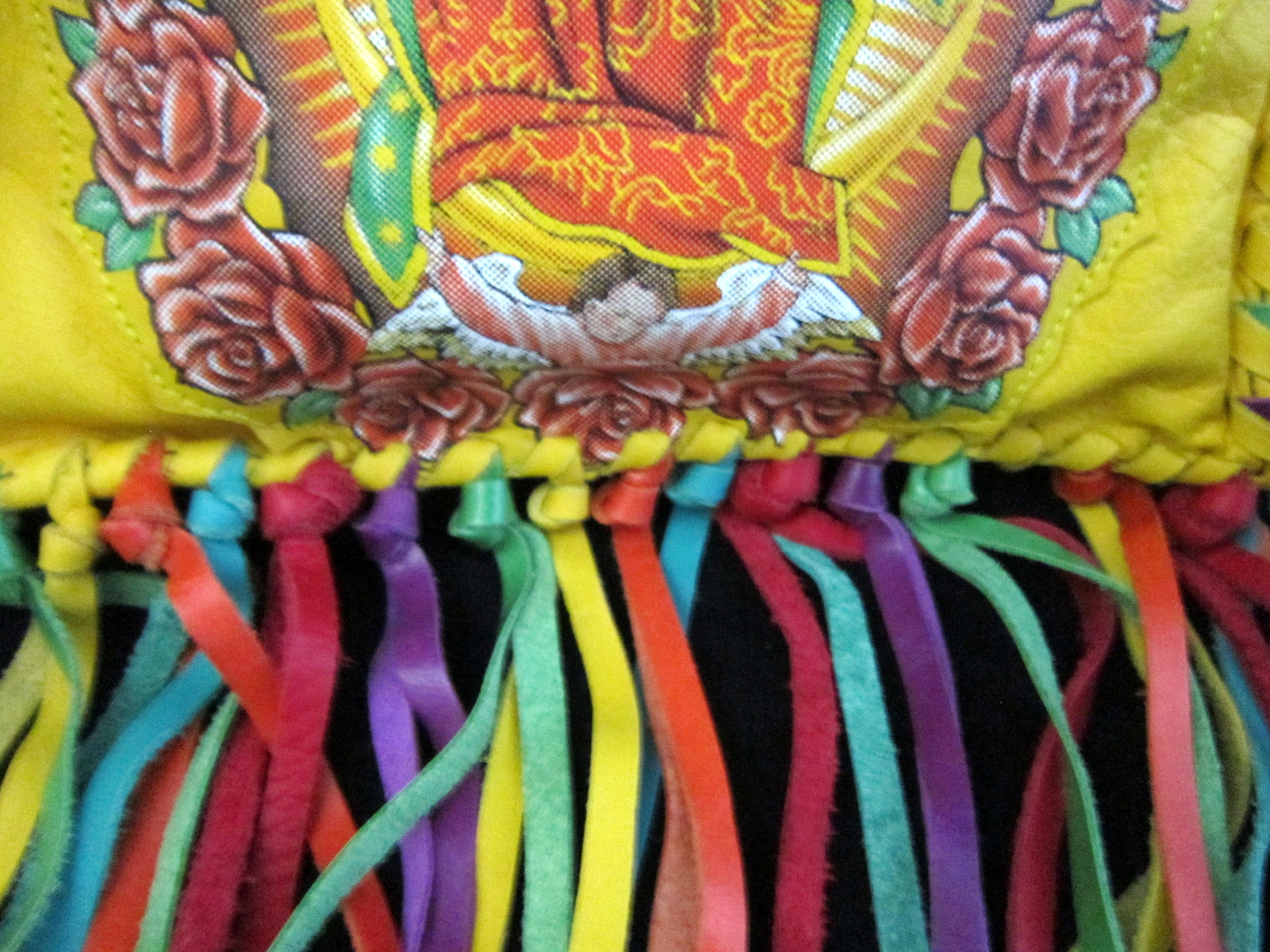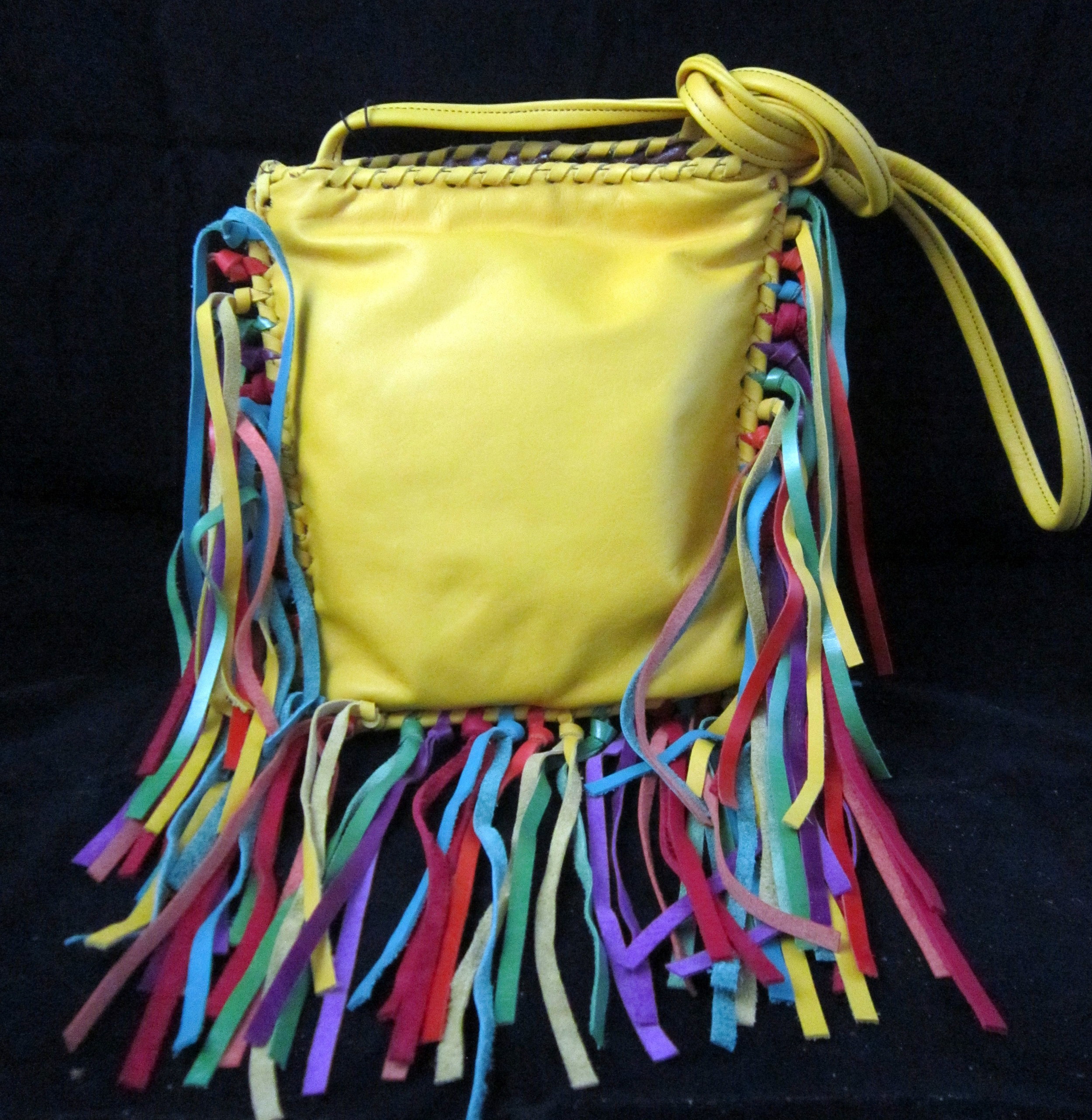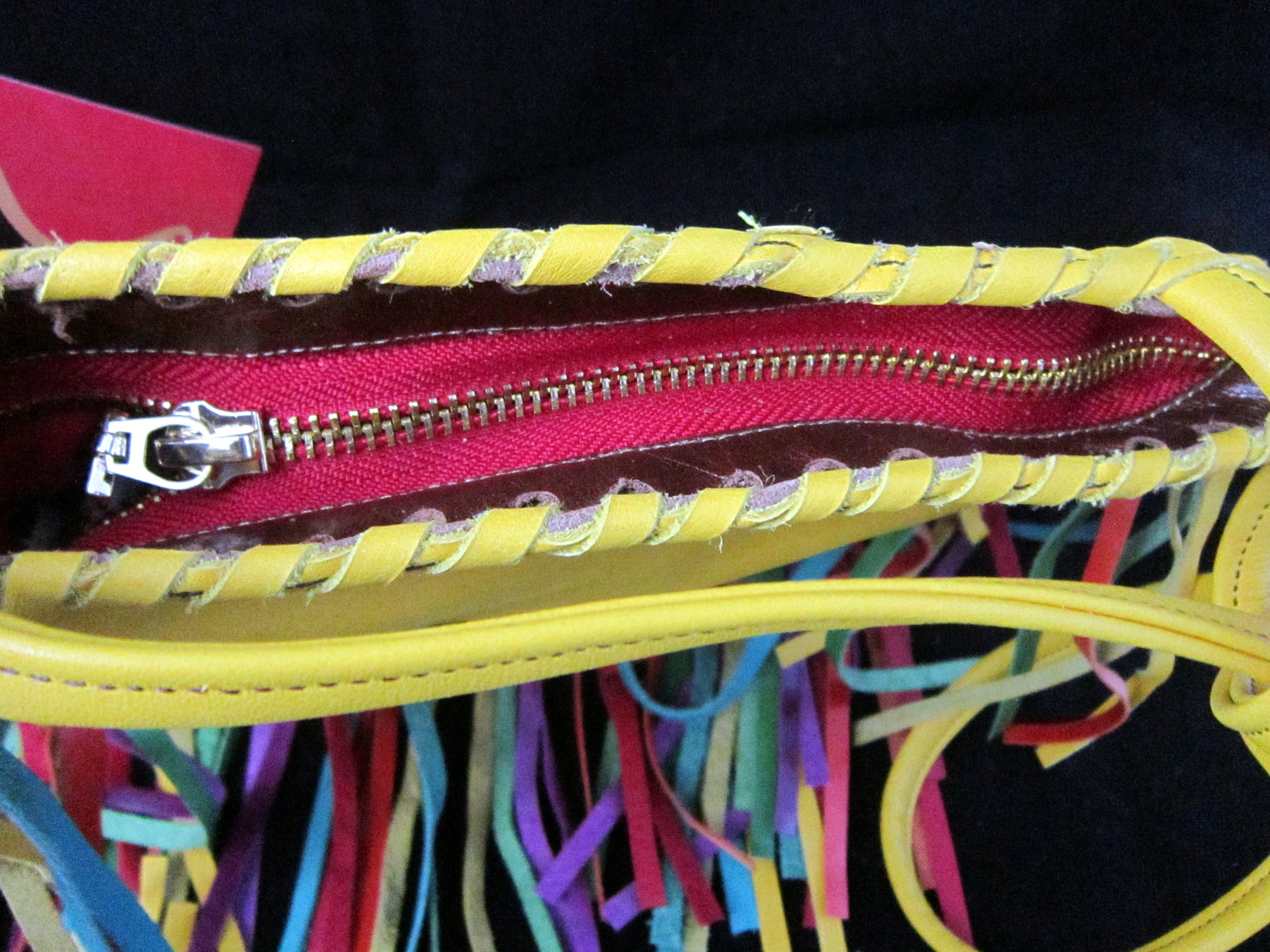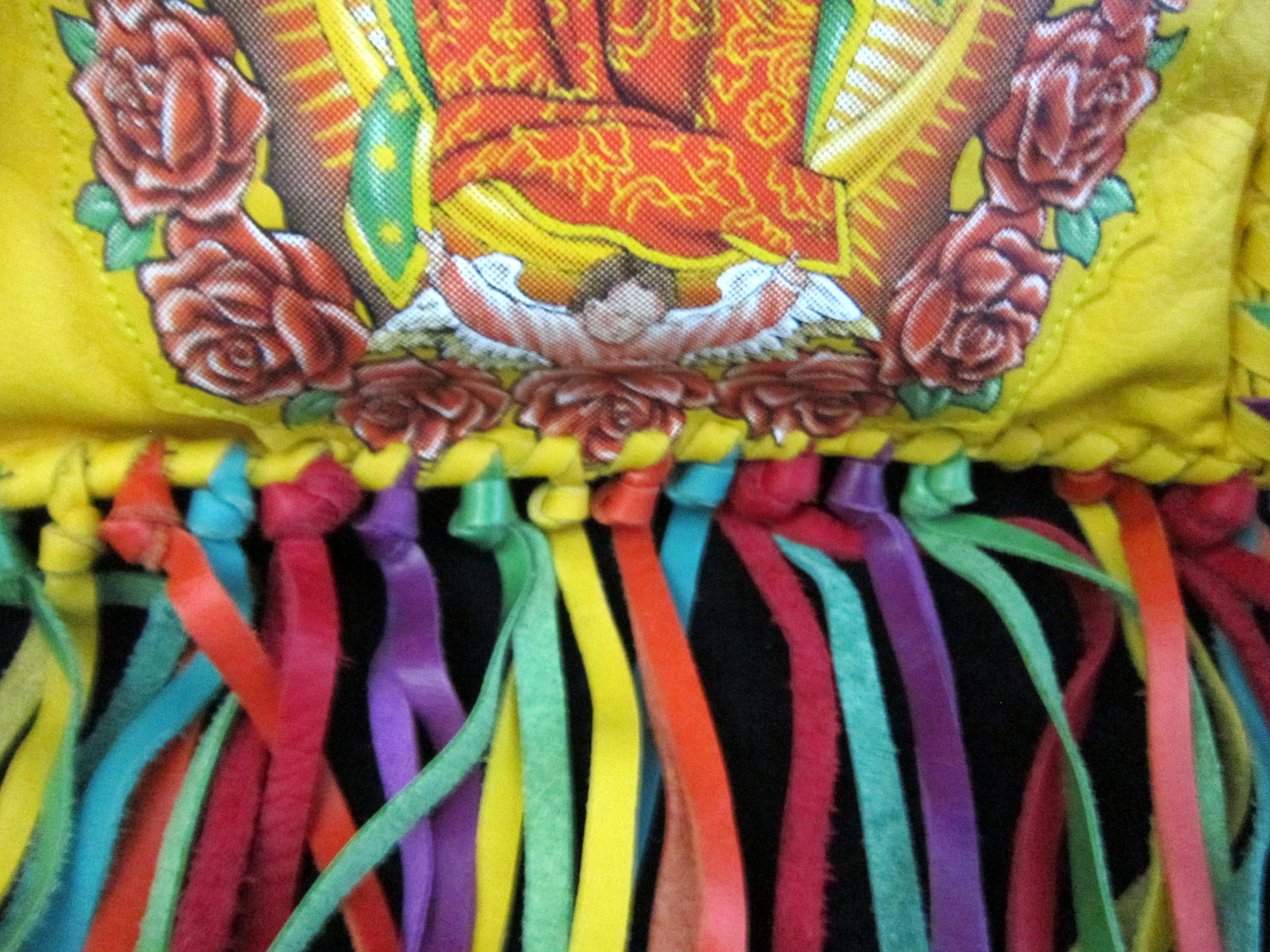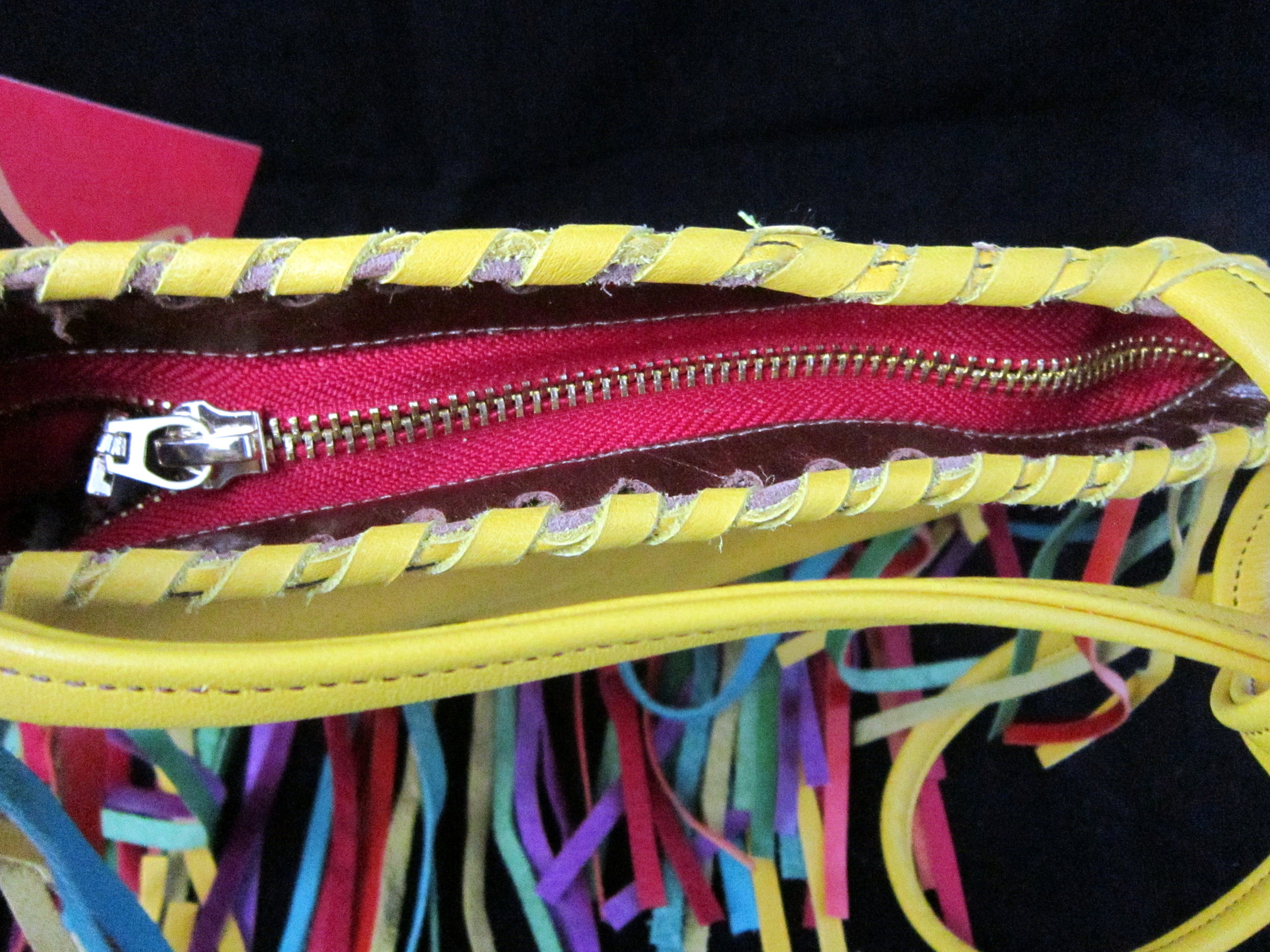 KurtMen Yellow Italian Leather Guadalupe Small Crossbody Purse Fiesta Fringe
This is a purse to carry proudly,to show your love for the Nuestra Señora de Guadalupe & your love of color!
This is 'French's' Mustard yellow & the Guadalupe is sewn on to the front & has a Yellow border base on the perimeter of the image.
The image takes up the full length of the purse,where you see Guadalupe with her luminous light that surrounds her & is reminiscent of the "woman clothed by the sun",she looks down with humility & compassion,standing on the moon,showing she is 'More powerful than the God of darkness",along with the angel that supports the lady,testifying to her royalty..Roses surround her..
The fringe has colors of green,red,turquoise,purple & orange & is all hand knotted..The purse is fully cloth lined & It is a 'drop anything & whatever you can" interior..
No pockets,but small enough to find whatever it is you have in there.The top zips & is reinforced by leather(see pictures)
Perfect strap length when you are out shopping & need to keep your purse close to you for safety,or if whether you are carrying a baby,traveling or just need your hands free!


Made by:Kurtmen
Purse Height:9-1/2" Tall
Purse Width:8-1/2" Wide
Fringe Length:7-1/2"Range
Strap Measurement:23" Drop (measured on one side)