Kurtmen~ Chunky Nevada Turquoise LONGHORN~ Italian Leather Pouch Crossbody~ 2 Color Choices !!!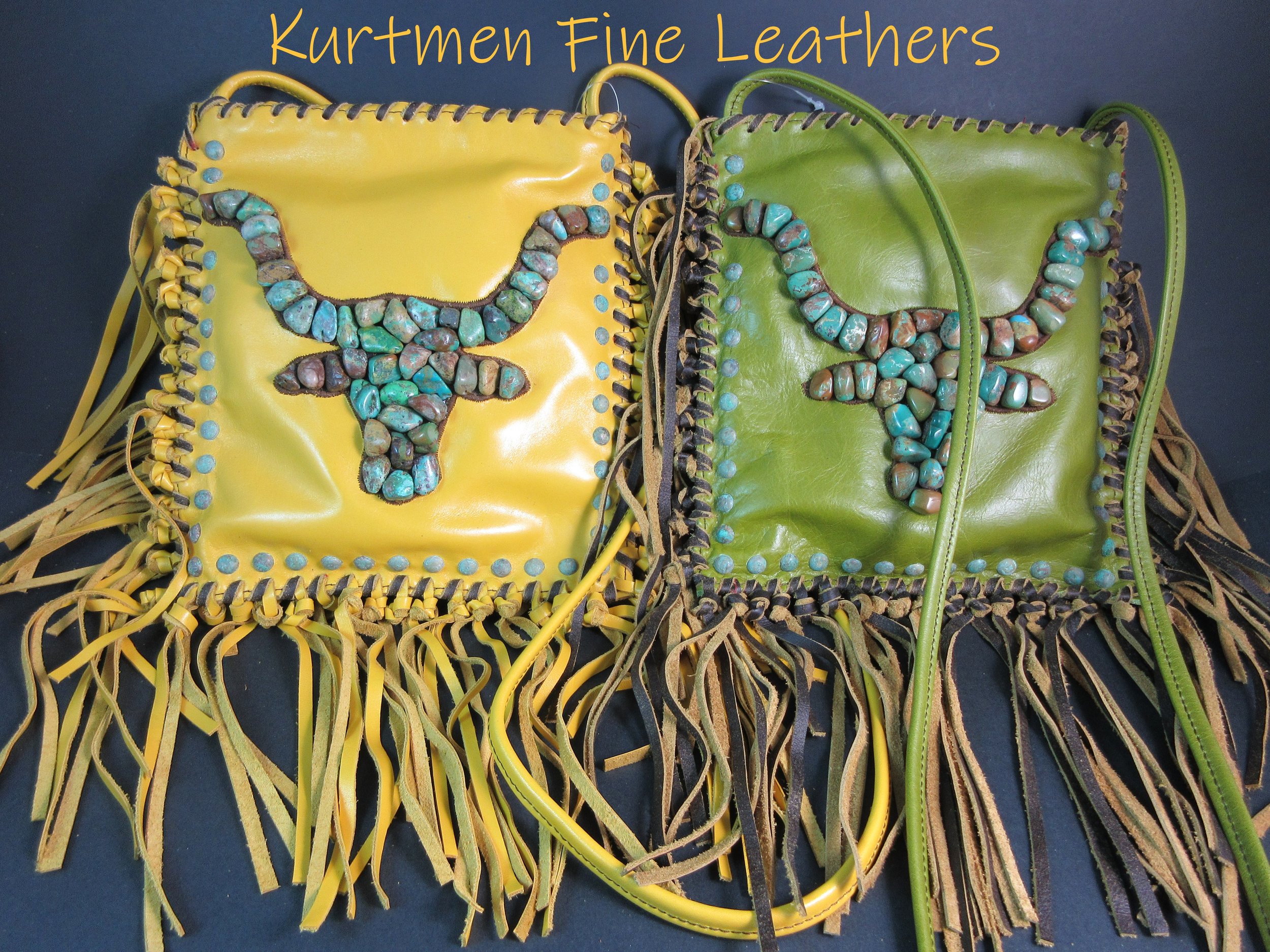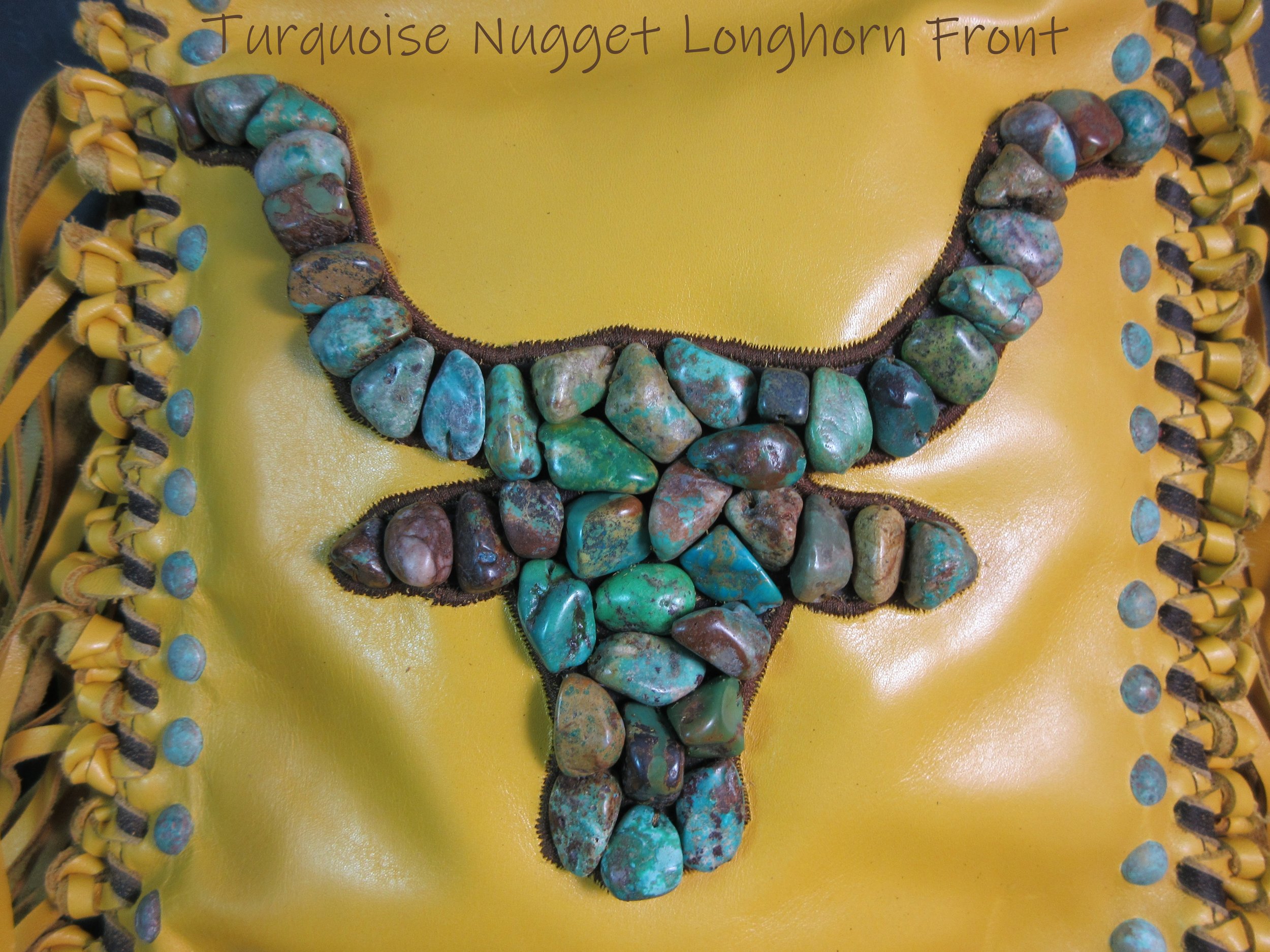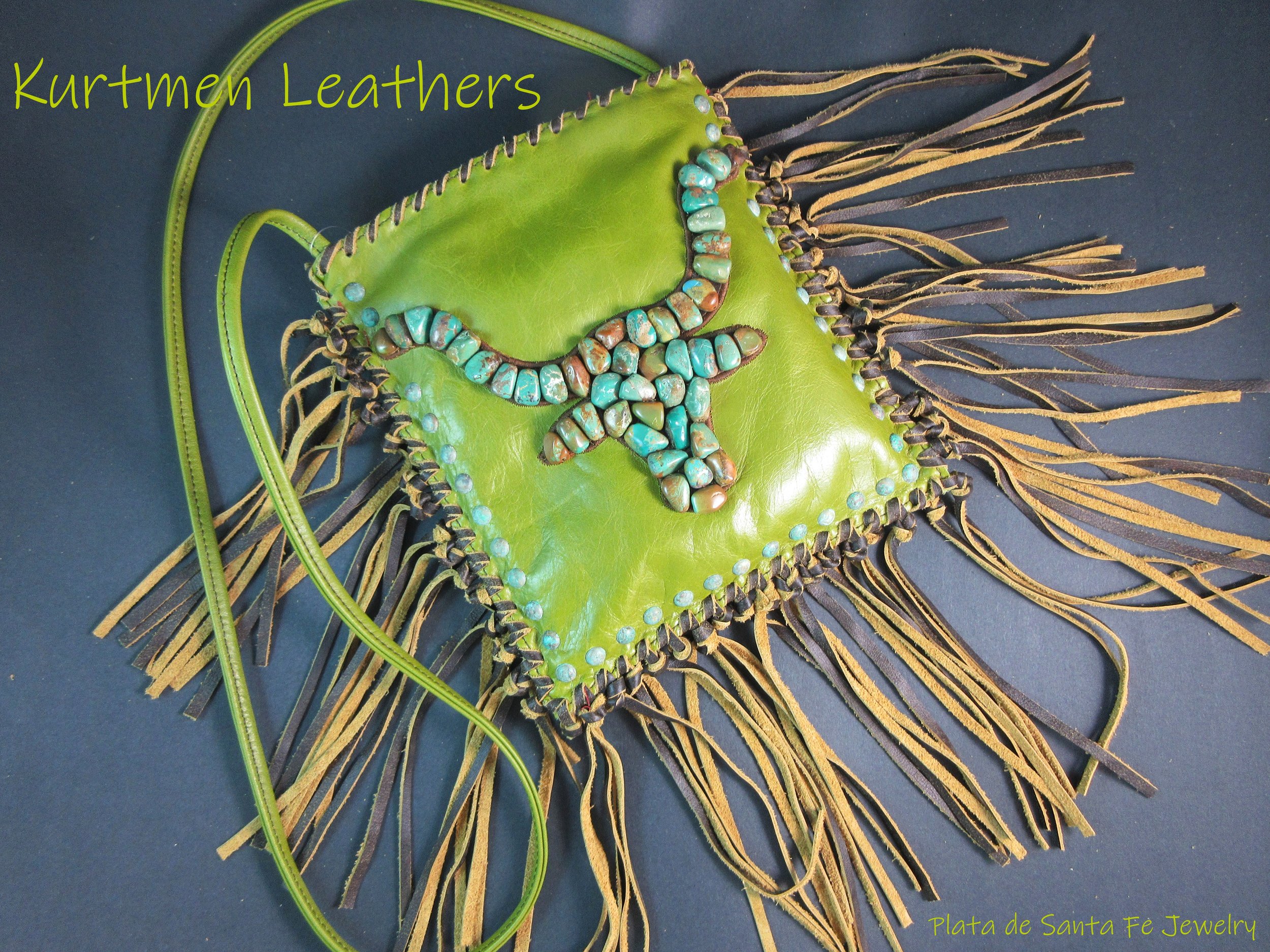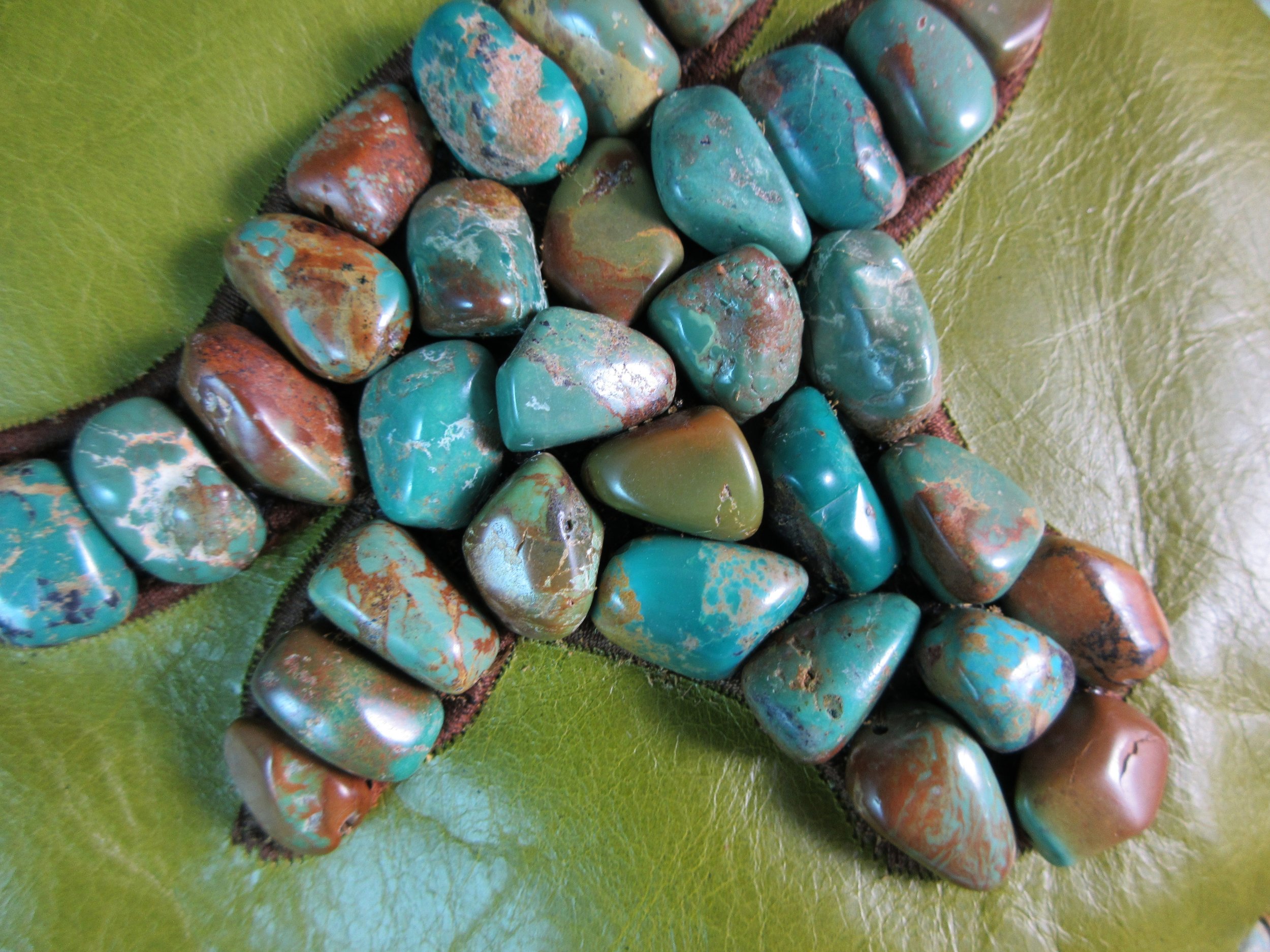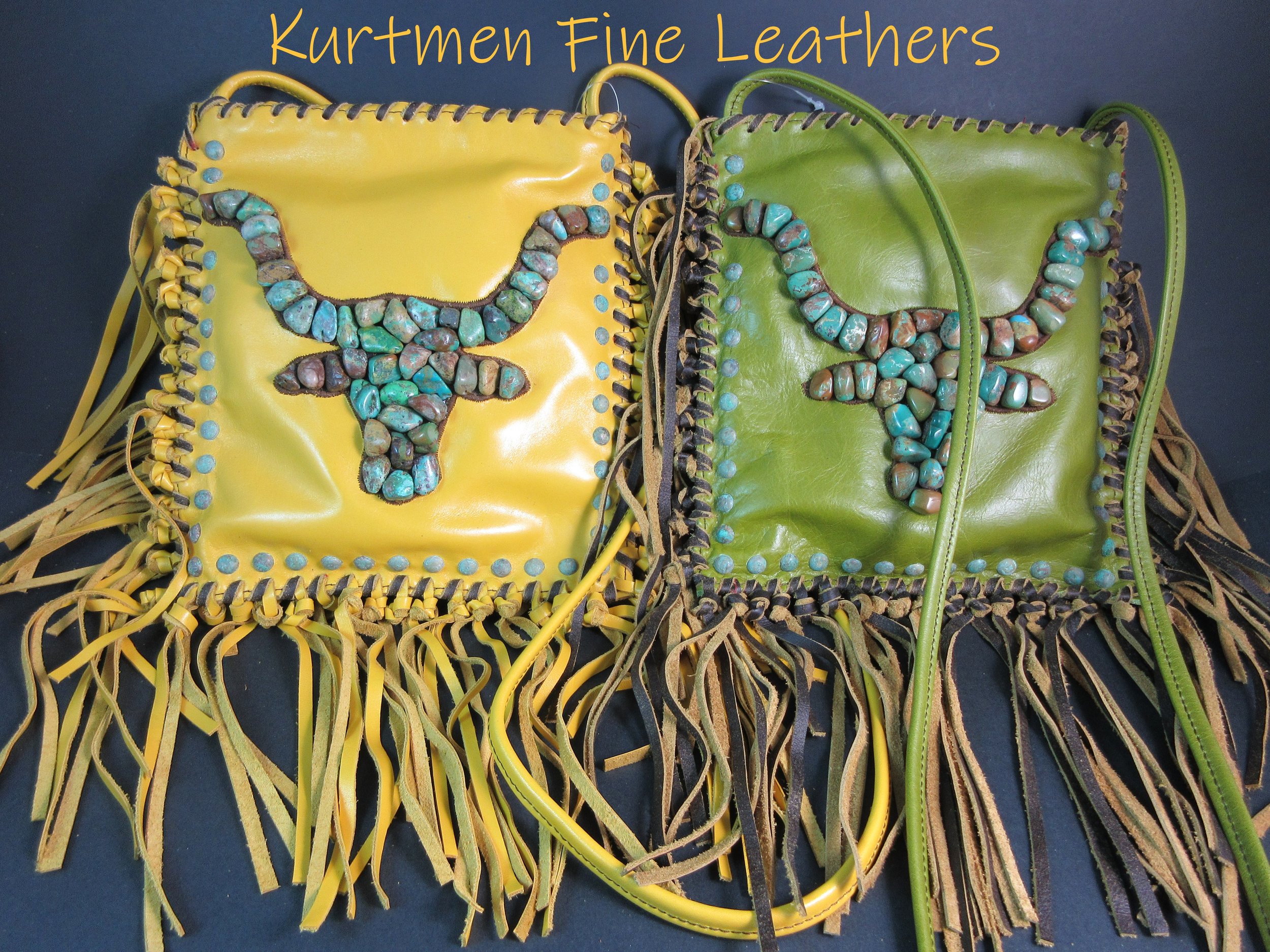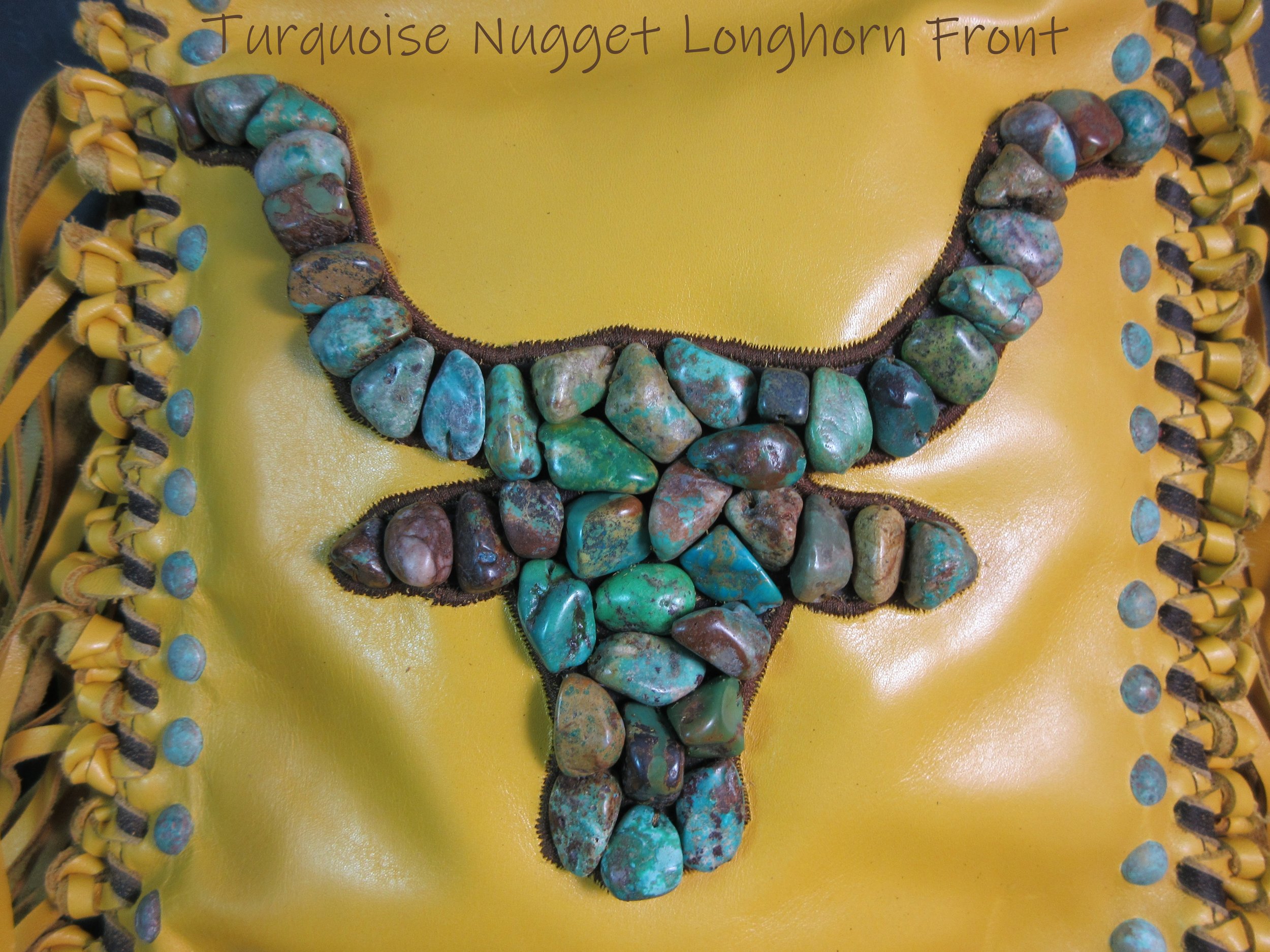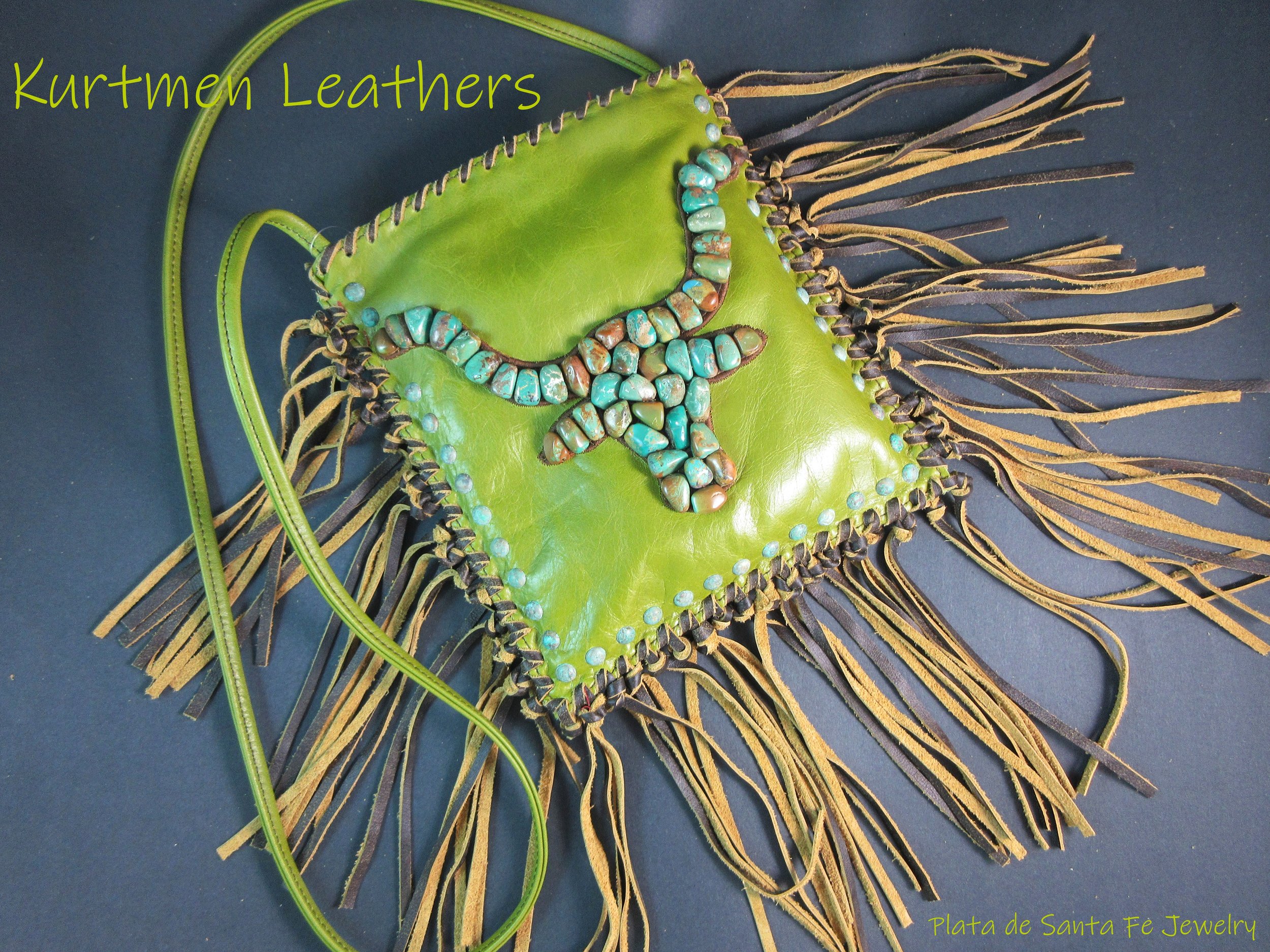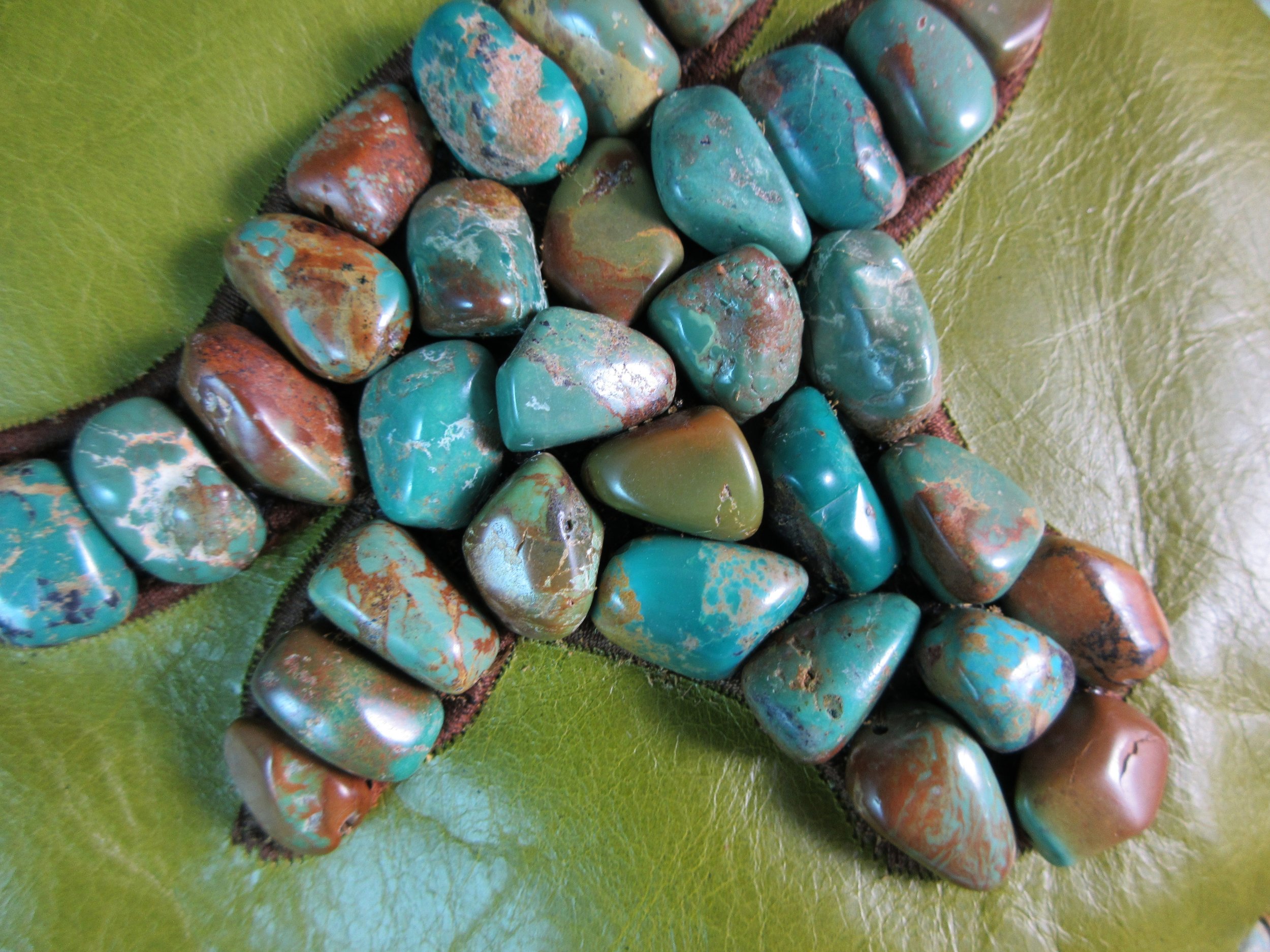 Kurtmen~ Chunky Nevada Turquoise LONGHORN~ Italian Leather Pouch Crossbody~ 2 Color Choices !!!
~SALE IS FOR ONE PURSE~
CHOOSE FROM MUSTARD YELLOW OR GREEN WITH VINTAGE STYLE DISTRESSED BROWN LEATHER FRINGE!
~~~~~~~~~~~~~~~~~~~~~~
Everything that Kurtmen leathers produces,one thing that is going to be a sure guarantee is, you'll always get that authentic, true Texas look! If anyone "does Texas", it's this Texas based company!
Everything they produce,is produced by hands of their dedicated,skilled workers & nothing is passed through until it's "right"! You can actually see & feel the love & time that goes into everything they design!!
These are designed with the Texas Longhorn Bull as the focus,that is completely designed out of chunky chunks of teal colored Nevada Turquoise, that have a ton of earthy brown matrix in each,in fact some are completely brown! Mix that with some coppery turquoise studs that line the sides & bottom,whipped stitched brown distressed leather that lay atop of their signature Italian leather & you got one heck of a well designed purse!!
The Italian leather used has a ultra softness,as well as upscale quality feel that can only feel better with time!!
They are made in a 'pouch' style & are the perfect size when your out at the Flea Markets,going through airports,traveling,shopping (& need your hands free to carry shopping bags!) or have children to tend to & need you hands! Crossbody's are wonderful because you don't have to keep track of where your purse is,since it is on you at all times! Perfect purse for safety & when you need your hands free!
Both colors are phenomenal! It's just a personal preference! The yellow is beautiful with that hint of brown leather & works wonderful with the color of the turquoise,but personally I love how the green is designed & how well the browns work with the color!!
If you got some cowgirl in you,this is the purse to validate who you are!
Made with all that Texas Love!
LABELED: KURTMEN
HAND MADE IN: TEXAS,USA
COLOR: CHOOSE FROM MUSTARD YELLOW OR GREEN
TECHNIQUE: WHIP STITCHING,MACHINE PRESSED STUDS,HAND KNOTTING,SEWING
MATERIAL: FINE ITALIAN LEATHER~COTTON INTERIOR~REAL NEVADA TURQUOISE
PURSE LENGTH: 9-1/2" WIDE
PURSE HEIGHT:9"
STRAP DROP: 23"
FRINGE LENGTH: 6-1/2" RANGE
CLOSURE: ZIPPER
STYLE: TEXAS/RODEO CROSS BODY POUCH
~~~~~~~~~~~~~~~~~~~~~~~~~
PLEASE NOTE:
Real leather is a natural product. It breathes, it's warm and has individual characteristics which are the natural charm and beauty of hide. As a natural product however, it will often display traces of the animal's past life, such as brand marks, wrinkles, veins, healed scars and differing fibre density.