Guadalajara Mexican Colorful ROSEY/RED Tooled Leather Crossbody Shoulder Purse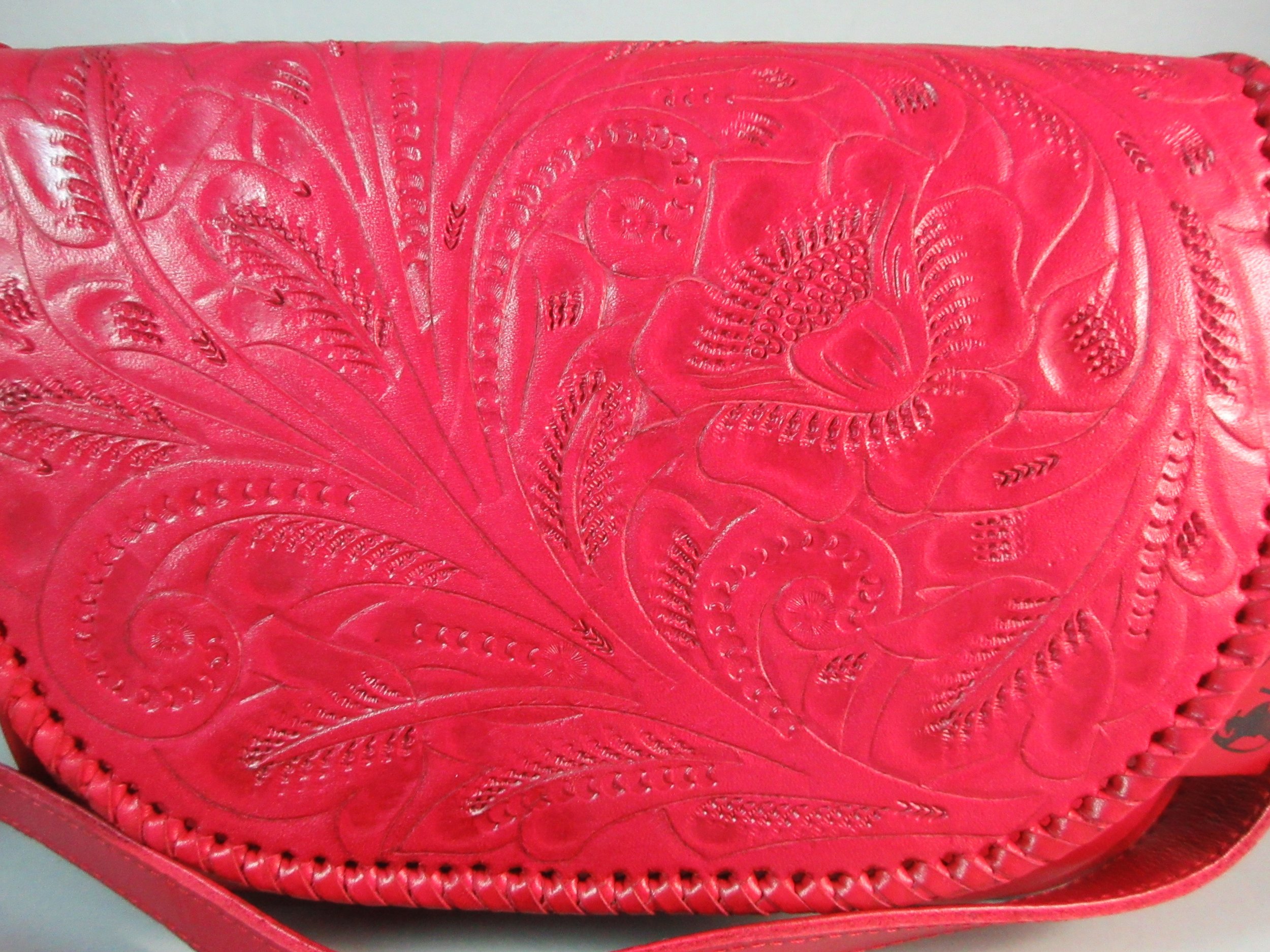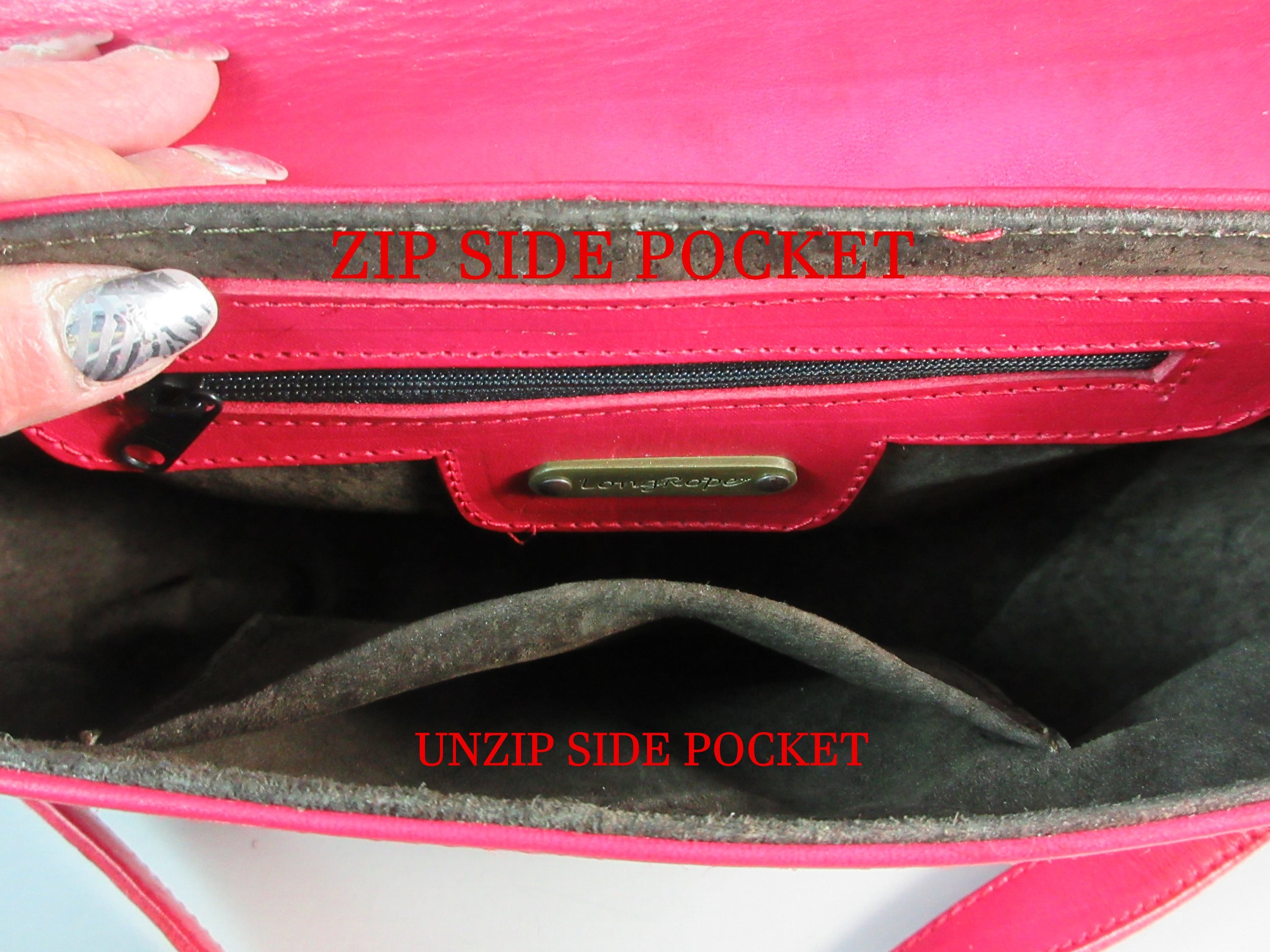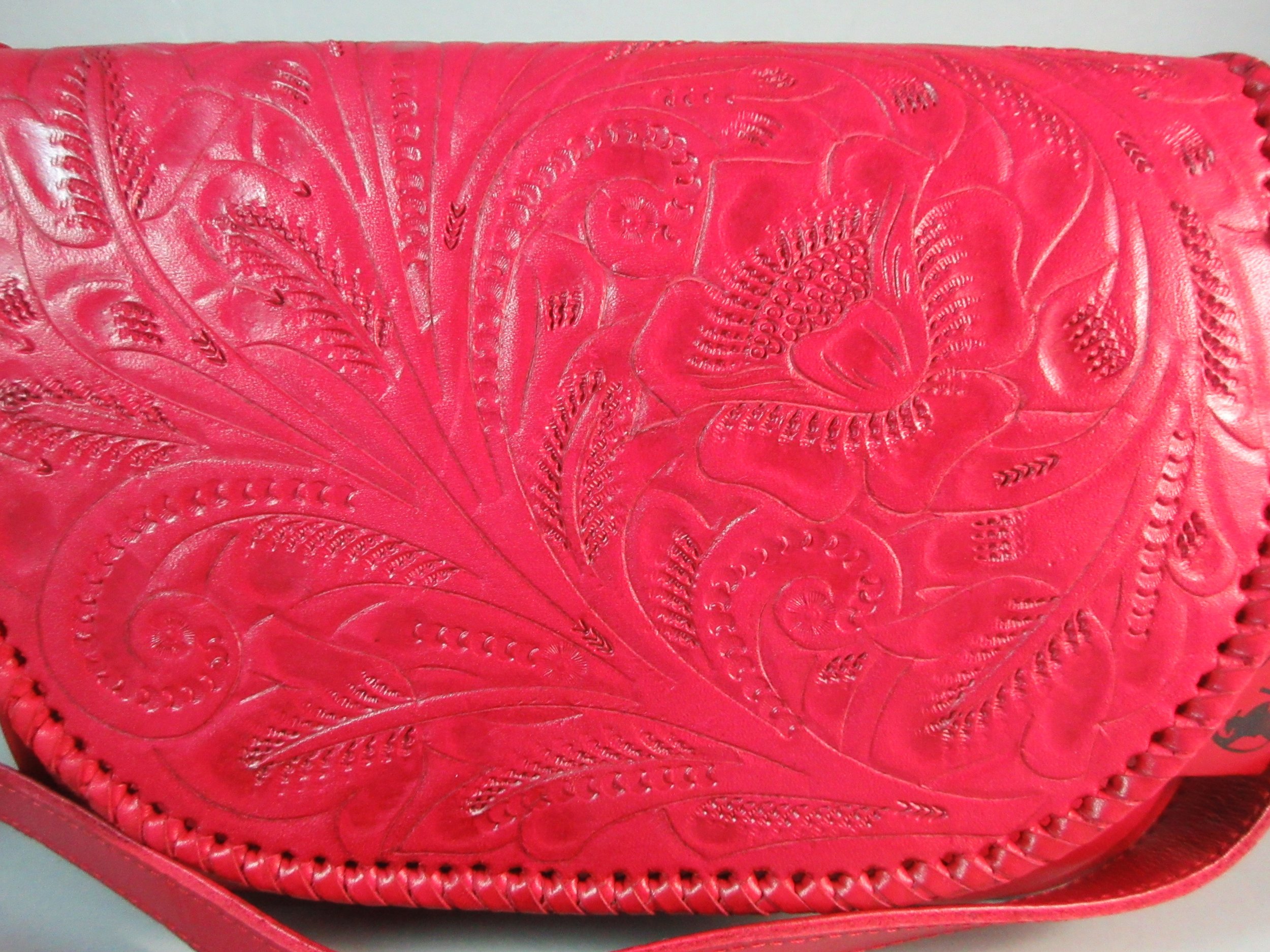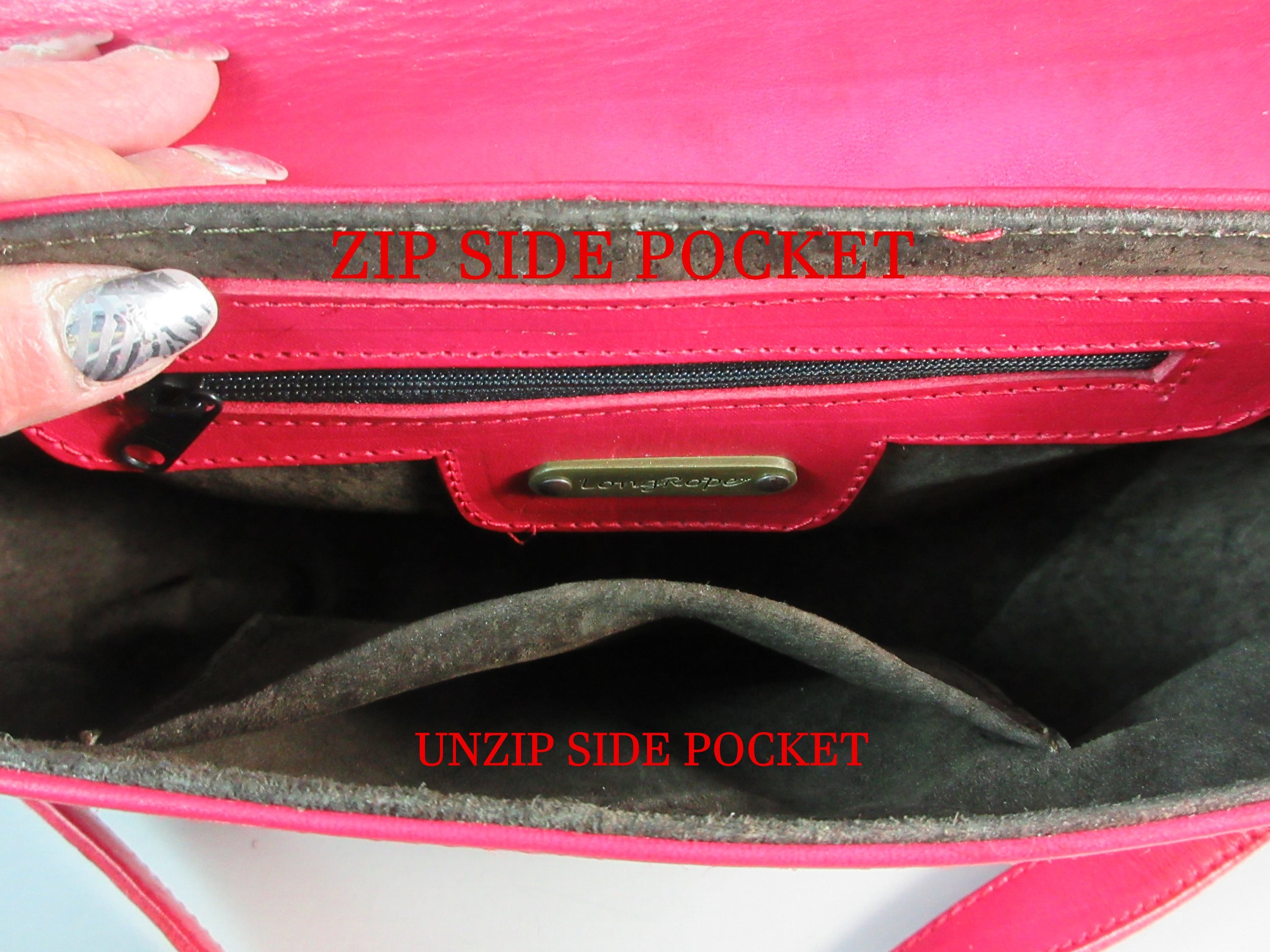 sold out
Guadalajara Mexican Colorful ROSEY/RED Tooled Leather Crossbody Shoulder Purse
Made in Guadalajara,Mexico by a manufacture that specializes in not only giving us the most pristine workmanship,but the most vibrant & festive colors your going to get..Anywhere!!
Mexico is a colorful haven who is not afraid to get too colorful or bold on us & it comes through in the purses they make.This cross body purse is literally a work of Mexican art,(in tooled leather form) where the tiniest of detail is paid attention to,since putting out the best, is what "Long Rope" out of is about.
This purse is called "Red",but is more on the rosier,red/pink side & is a beautiful color that you just don't see in tooled leather purses! The color is perfect for the person who loves & cannot live without color & can be carried anytime of year!!
Besides the incredible tooled art work,this purse is great for those who love a little bit more security,since it is made with a front flap that has a magnetic closure.This is also the kind of purse you want if you need your hands free,for shopping,safety,when you have other bags to carry like when your going through airports or have children to tend to.The adjustable strap is nice & long & is a perfect purse to cross over the shoulder..You will always know where it's at!
The front flap is hand punched with holes for all the whip stitching that follows the border& is done with the power of the hand.The backside is designed with no tooling,but has a exterior pocket so you can find your more important & more accessible items easy,like a cellphone for one.The backside pocket also sits against the body,so anything you want to keep on the safer side,is not in view or have the ability for anyone to see or hopefully grab.
The inside is fully lined with brown suede & has a zipped & unzipped side compartment.
Whether your look is Western,Mexican or Artisan,it will be the perfect addition!
MADE BY: LONG ROPE
MADE IN: GUADALAJARA MEXICO
COLOR: RED~RED ROSE
TECHNIQUE: HAND TOOLING,WHIP STITCHING,HAND STITCHING,MACHINE STITCHING,HAND RUBBED DYED
MATERIAL: LEATHER EXTERIOR/ SUEDE INTERIOR
PURSE LENGTH: 11" WIDE
PURSE HEIGHT:7"
DEPTH:3"
ADJUSTABLE STRAP DROP: 20"-22" WITH THE ABILITY TO ADD MORE HOLES
INTERIOR ZIP COMPARTMENT MEASUREMENT: 5-1/2"-6" RANGE
ADDITIONAL FEATURES:1 INTERIOR ZIPPED COMPARTMENT,BACKSIDE POCKET
LABELED: LONG ROPE
STYLE: WESTERN/COWGIRL CHIC/MEXICAN
**Please note**
Due to the fact that this is totally hand made & not made by machine made big manufactures,there may be slight variations.
I also carry this purse in a gorgeous,vibrant "Mustard Yellow"(Last photo)