Roja LE JARDIN Heavily Embroidered Long Black Colorful Cover Up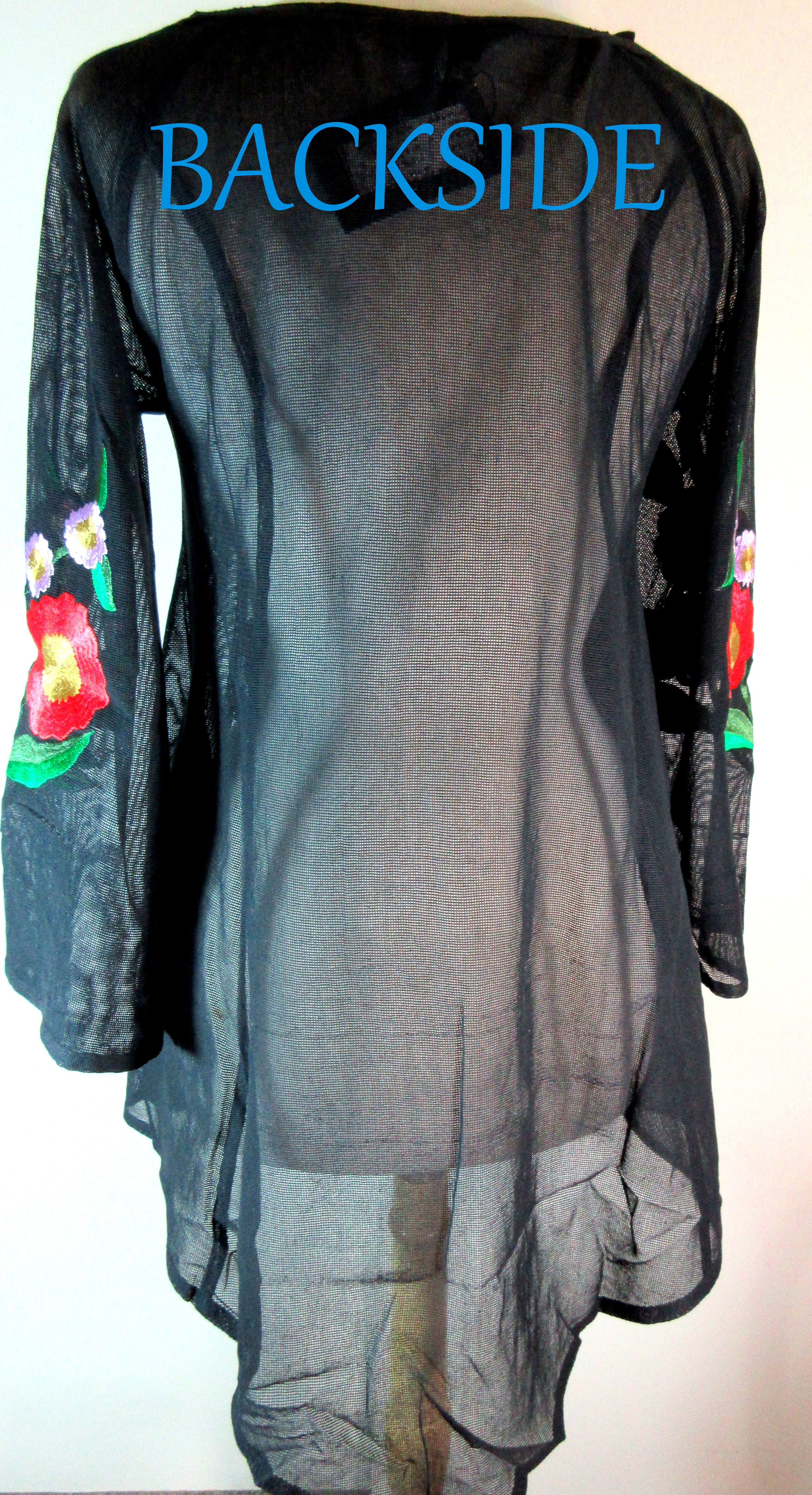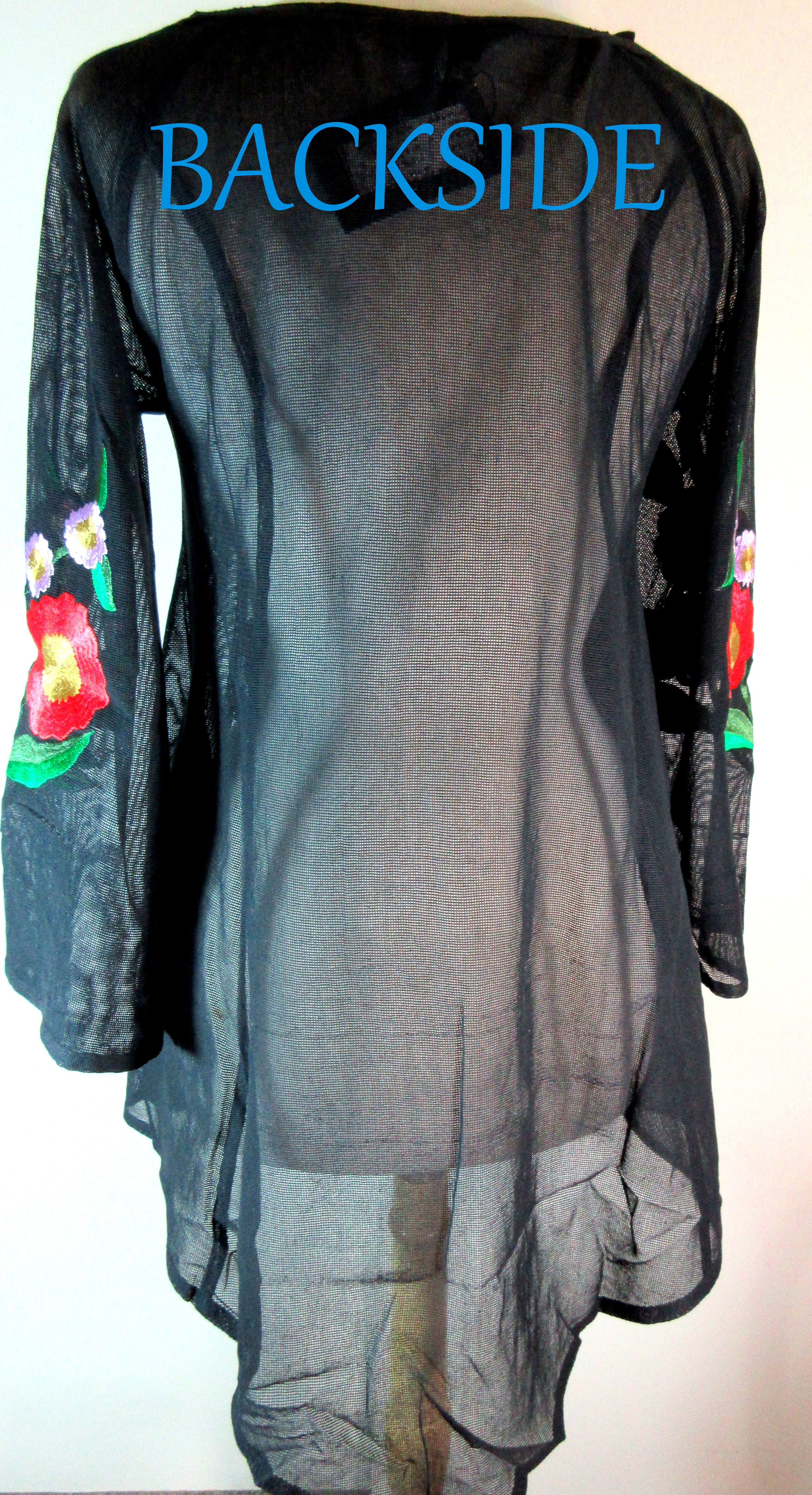 sold out
Roja LE JARDIN Heavily Embroidered Long Black Colorful Cover Up
NO RETURNS ON CLOSEOUTS
DESCRIPTION:
Called Le Jardin,for obvious reasons,which translates to "The Garden"..The explosion of colorful embroidered flowers,fills the front with complimenting colors that play well next to each & make each POP with unbelievable mouthwatering color!! Each of the floral has a golden brown embroidered center accent.
Made with a sexy 'drop-shoulder' & the material is a non-stretchy,see through black net material.The front is a few inches shorter than in the back.
Wear this with just about any color cami to change the 'mood' of the cover up.Try it over a dress,denim or even as a bathing suit cover up!It is artsy & full of life!
Because of the embroidery,this should be hand washed cold,line dry OR dry clean.Made of 100% Cotton Netting.Comes packaged & labeled.
MEASUREMENTS TAKEN LAYING FLAT~~MEASURED ON ONE SIDE ONLY..SLEEVE MEASUREMENT APPROXIMATE,SINCE THERE ARE NO SHOULDER SEAMS.
Please DOUBLE the Underarm,Bust,Waist
Small~Arm Pit:19" ~Bust:19"~Waist:20"~ Front Length:30"~Back Length:32~Sleeve:18"
Medium~ Arm Pit:21" ~Bust:21"~Waist:23"~ Front Length:30"~Back Length:33~Sleeve:18"
Large:Arm Pit:22" ~Bust:22"~Waist:24"~ Front Length:32"~Back Length:34~Sleeve:18"
XL:Arm Pit:24" ~Bust:24"~Waist:26"~ Front Length:32"~Back Length:34~Sleeve:18"
XXL:Arm Pit:25" ~Bust:25"~Waist:27"~ Front Length:33"~Back Length:36~Sleeve:18"