ROJA Fall 2018 ~Mexican Style~ Folk Art~ Embroidered~ VELVET "OTOMI PEASANT TOP"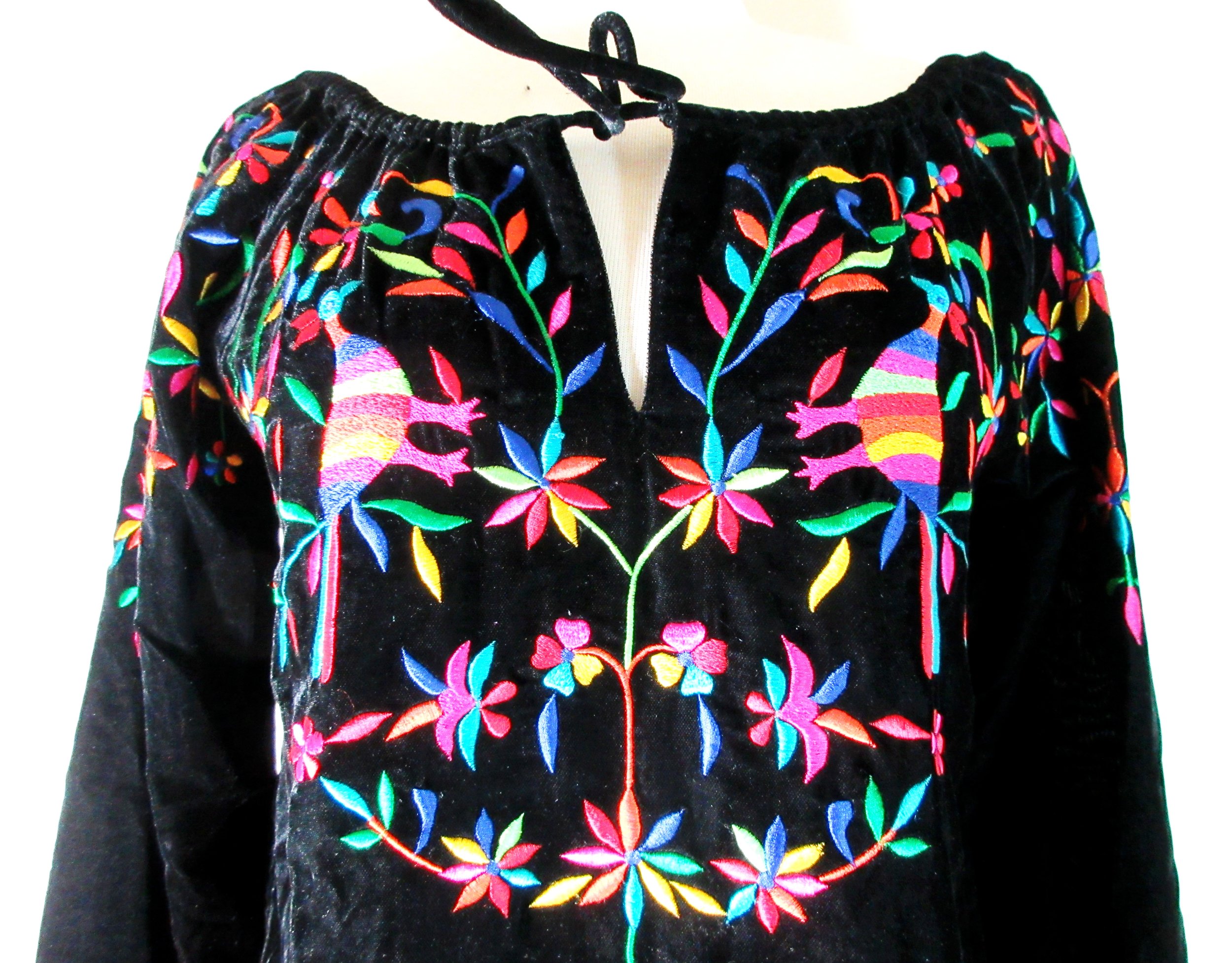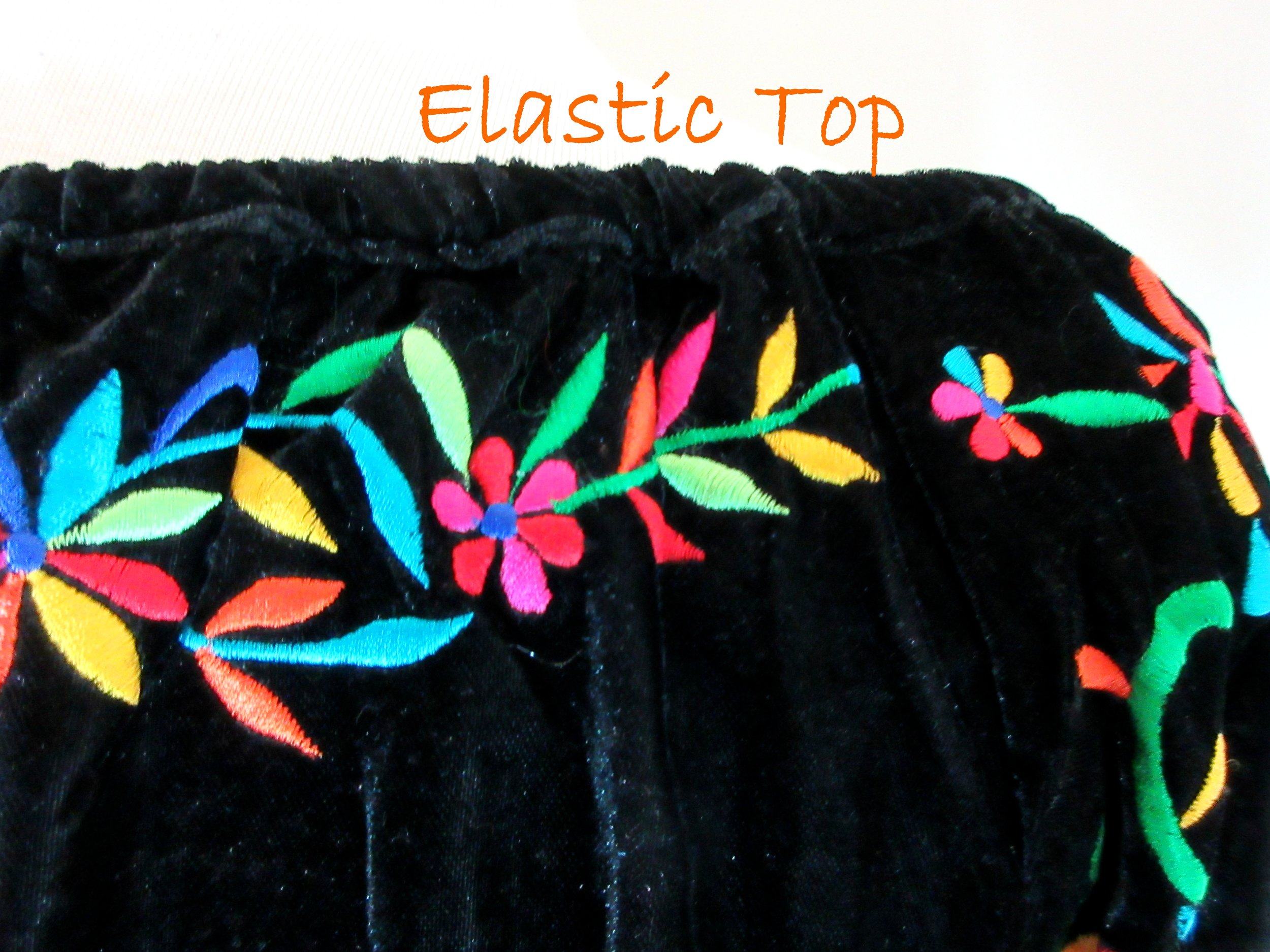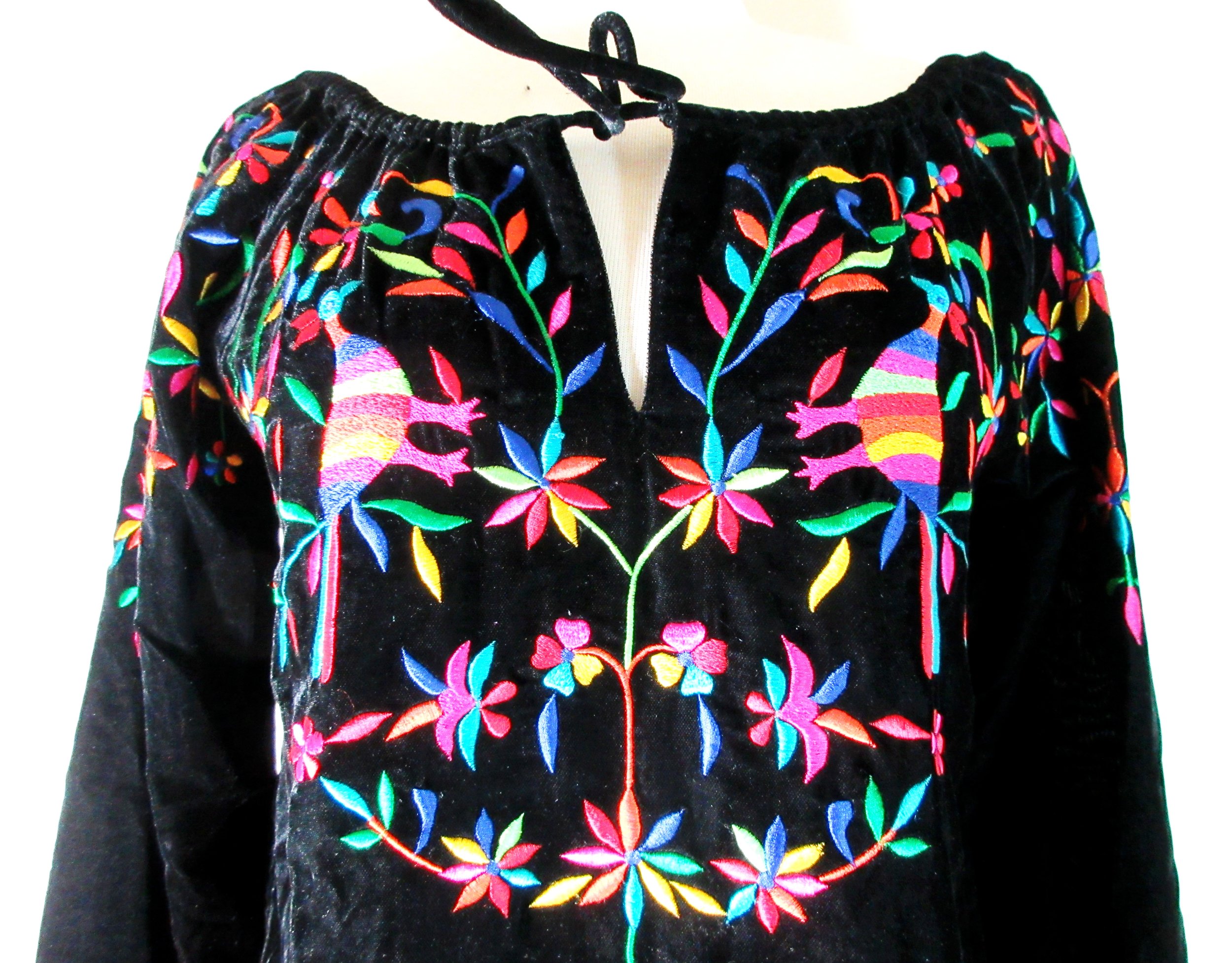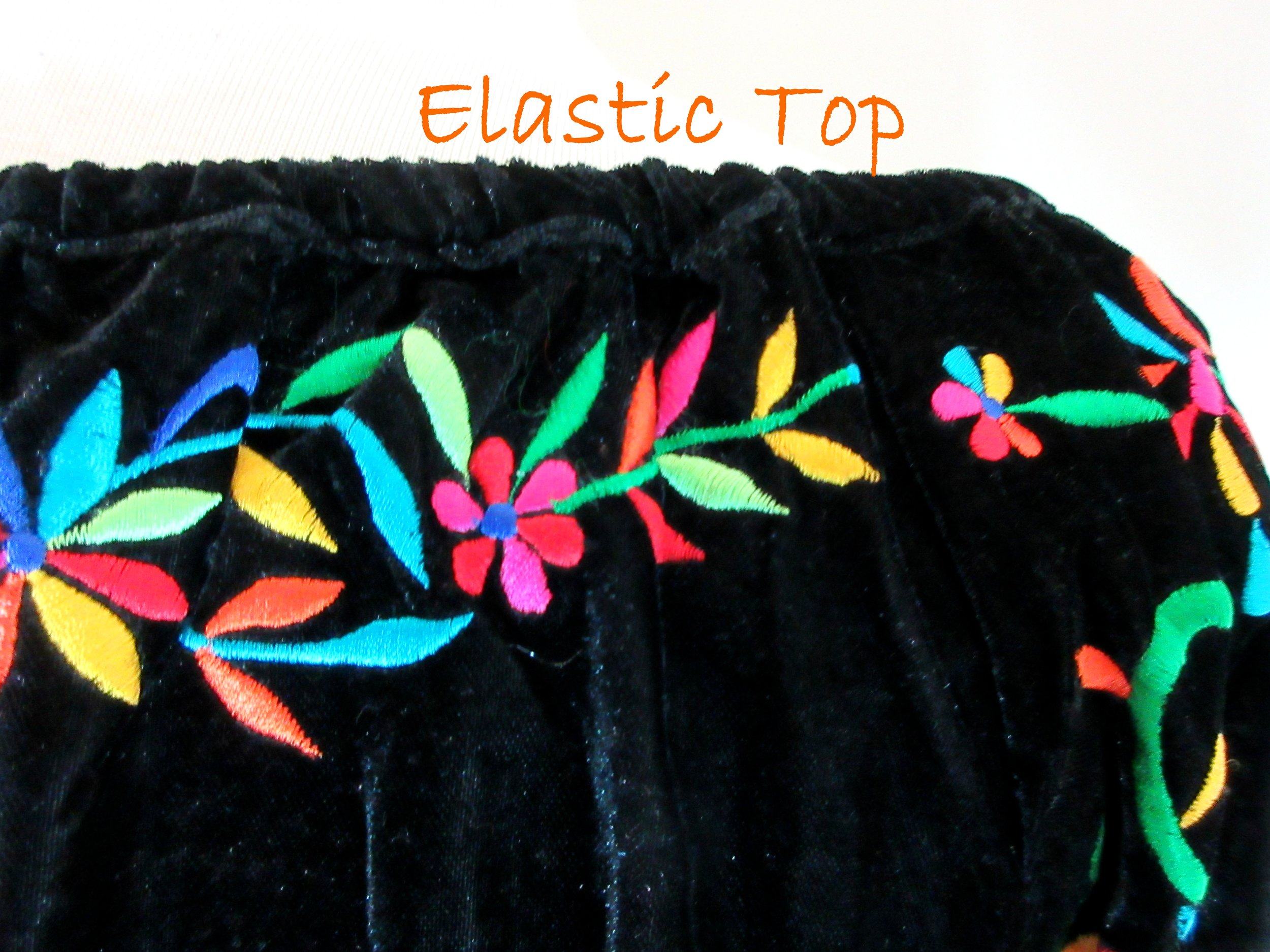 sale
ROJA Fall 2018 ~Mexican Style~ Folk Art~ Embroidered~ VELVET "OTOMI PEASANT TOP"
~~NO RETURNS ON CLOSEOUTS SO PLEASE READ MEASUREMENTS BEFORE PURCHASING~~
ABOUT THE OTOMI PEOPLE & THEIR SIGNATURE EMBROIDERY:
To appreciate where Roja takes us in fashion,it helps to know a little about the art that they pay homage to..

The Otomi natives are from the Tenago Valley of Hildago,Mexico & are known for whimsical characters & colorful graphic shapes..Commonly known as Tenangos, this style of embroidery can be traced back to pre Aztec Meso-America with the symbolism & color ways of the pieces reflecting beliefs of the Otomi people.Their art is very identifiable,not only because of the colorful, whimsical characters,but they embroidered vertical 'bands' of various colors within the birds,insects,flowers
~~~~~~~~~~~~~~~~~~~~~~~~~
DESCRIPTION:
Otomi art atop of black Velvet!!!
When Ann's artful designs of clothing come & go like works of art,this popular Otomi top has been repeated because of it's extreme popularity!
For fall,this whimsical style embroidery is colorfully displayed atop of a soft black velvet.If you are familiar with Mexican art,then you will know how authentic of a Mexican folk art feel it has!
It is so tastefully full of color,that you can wear this with just about any bottom/jewelry choice,tuck it in or belt it like you see it shown(Belt not included) or maybe pair it with a full fiesta style skirt/concho belt or dress it down in some casual denim..Wear it on or off the shoulder since it has an elastic neckline.The sleeves are typical poofy peasant style & the blouse has elastic sleeves,so you can put them,anywhere you like! The sleeves are long with black lace at the wrist.
You would be a hit at any Folk Art event,to any classy event with this beauty!!
Jewelry that would look fabulous with this, would be some Oaxaca Dove jewelry or Oaxaca Filigree by Federico or Carlos Gutierrez,both of whom I carry!!! Please look under "Woman's Jewelry".
Made of 100% Poly Velvet.Comes packaged & labeled.Because of the embroidery,dry cleaning is recommended.
Peasant Blouses measure differently,since they are not form fitting & since it's a straight cut down,the underarm,bust,waist measure the same.
They are also very roomy & blousy,so you may be able to go down in size,but most important,read measurements..
~~~~~~
Measurements are taken on one side only,so please double.This material has lots of movement,so measurements are approximate.Length taken Center Backside.
There are no shoulder seams,so sleeve length is estimated.
DESIGNER: ANN TOBIAS
MATERIAL: 100% POLY VELVET
BASE COLOR:BLACK
~~~~~
MEASUREMENTS:
SMALL:Underarm,Bust,Waist:20"~Hips:21" Length:26"~Sleeves:23"(Range)
MEDIUM:Underarm,Bust,Waist:21-1/2"~Hips:22" Length:26"~Sleeves:23"(Range)
LARGE:Underarm,Bust,Waist:23"~Hips:24" Length:27"~Sleeves:24"(Range)
XL:Underarm,Bust,Waist:25"~Hips:26" Length:28"~Sleeves:25"(Range)
XXL:Underarm,Bust,Waist:26"~Hips:27" Length:28"~Sleeves:25"(Range)