ROJA Fall '18~ Fun ~Folk Art~ Purple Velvet Embroidered~ "PURPLE MAGIC" Top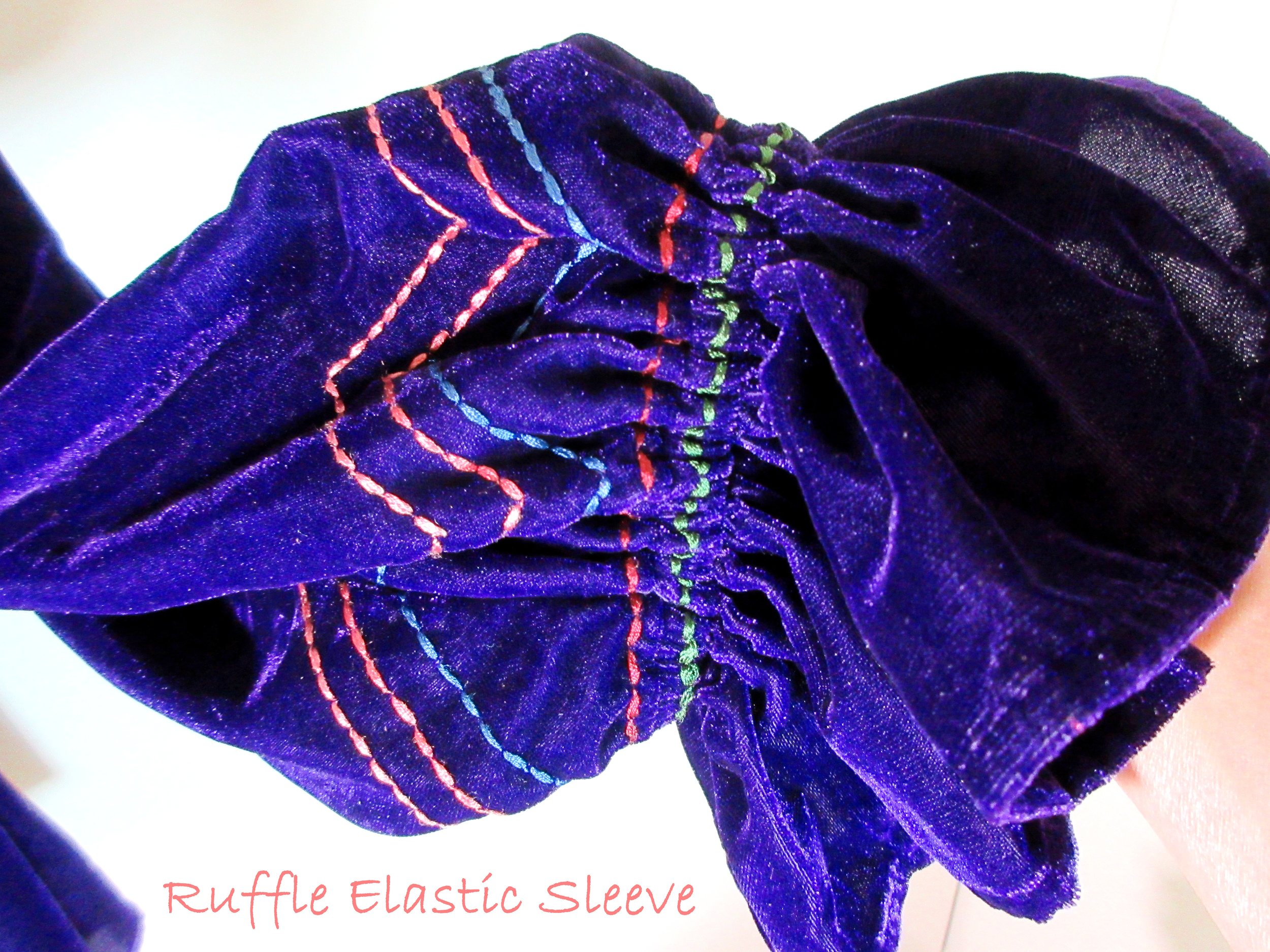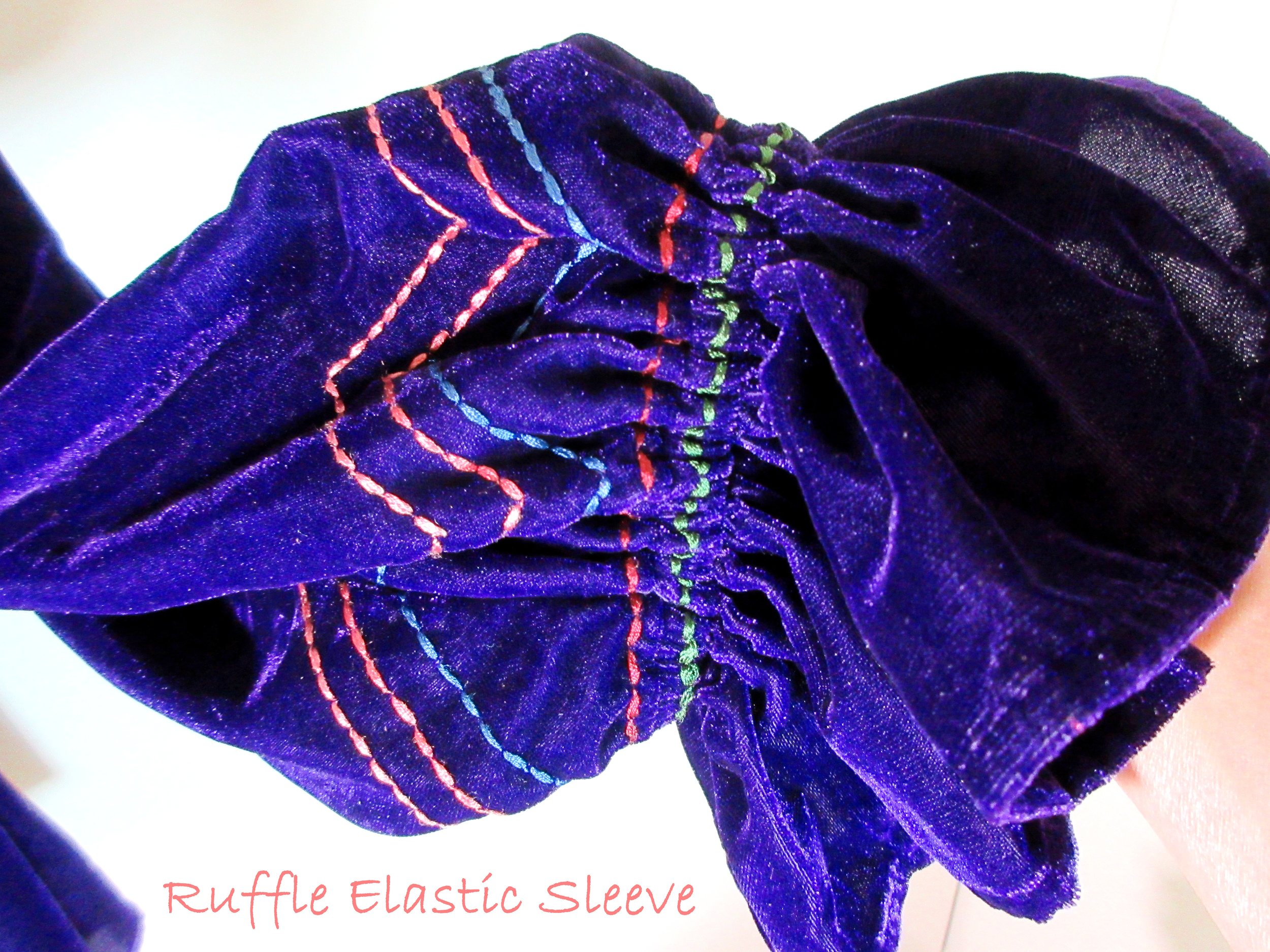 sale
ROJA Fall '18~ Fun ~Folk Art~ Purple Velvet Embroidered~ "PURPLE MAGIC" Top
~~NO RETURNS ON CLOSEOUTS SO PLEASE READ MEASUREMENTS BEFORE PURCHASING~~

ROJA COLLECTION BY ANN TOBIAS
"PURPLE MAGIC" PURPLE VELVET EMBROIDERED TOP
~~~~~~~~~~~~~~~~~~~~~~~~~~~~~~~~~~~~~~~~~~~~
Owning one of these,I have to say I LOVE THIS! And if you love royal purples,especially in a soft luscious velvet,how can you not?
The deep purple is the perfect color choice for all the chosen colors Ann designed this with! Everything just pops against the purple!
Rich colored exotic red roses,along with a peachy coral rose are the highlight & is designed with accent colors of Lapis blues & gorgeous greens that really look good against the purple!All these colors are embroidered accents within the top.
The sleeves are a peasant style & have an ruffle elastic sleeve,so you can wear as is or push them up! It is made with a roomy,flared bottom that widens below the waist & is not form fitting
It is cheerfully designed with an overall "Folk Art" edginess & you will be fashionably fit for fall! It is the perfect weight for the cooler month's ahead!
You can pull from any of the colors & personally looks great with green velvet leggings in the same green that's in the top! Denim would be perfect as well!
Measurements are taken on one side only,so please double.This material has movement,so measurements are approximate,so please allow room for error.
There are no shoulder seams,so sleeve length is approximate.
Length taken center backside.
~~~~~~~~~~~~~~~~~~~~~~~~~~~~~~~~
INFO:
DESIGNER: ANN TOBIAS
MATERIAL: 100% POLY VELVET
BASE COLOR:PURPLE
SIZING:
Small~Underarm:19"~Bust:19-1/2"~Waist Area:20-1/2"~Sleeves:25"~Length:26"
Medium~Underarm:20"~Bust:20-1/2"~Waist Area:21"~Sleeves:25"~Length:26"
L~Underarm:22-1/2"~Bust:22-1/2"~Waist Area:23-1/2"~Sleeves:25"~Length:27"
XL~Underarm:24"~Bust:24"~Waist Area:25"~Sleeves:26"~Length:27"
XXL~Underarm:25"~Bust:25"~Waist Area:26"~Sleeves:26"~Length:28
Comes packaged & labeled.Comes packaged & labeled.Because of the embroidery,dry cleaning is recommended.