ROJA Black Velvet 'FLAMENCO TOP' With 11" Piano Shawl Fringe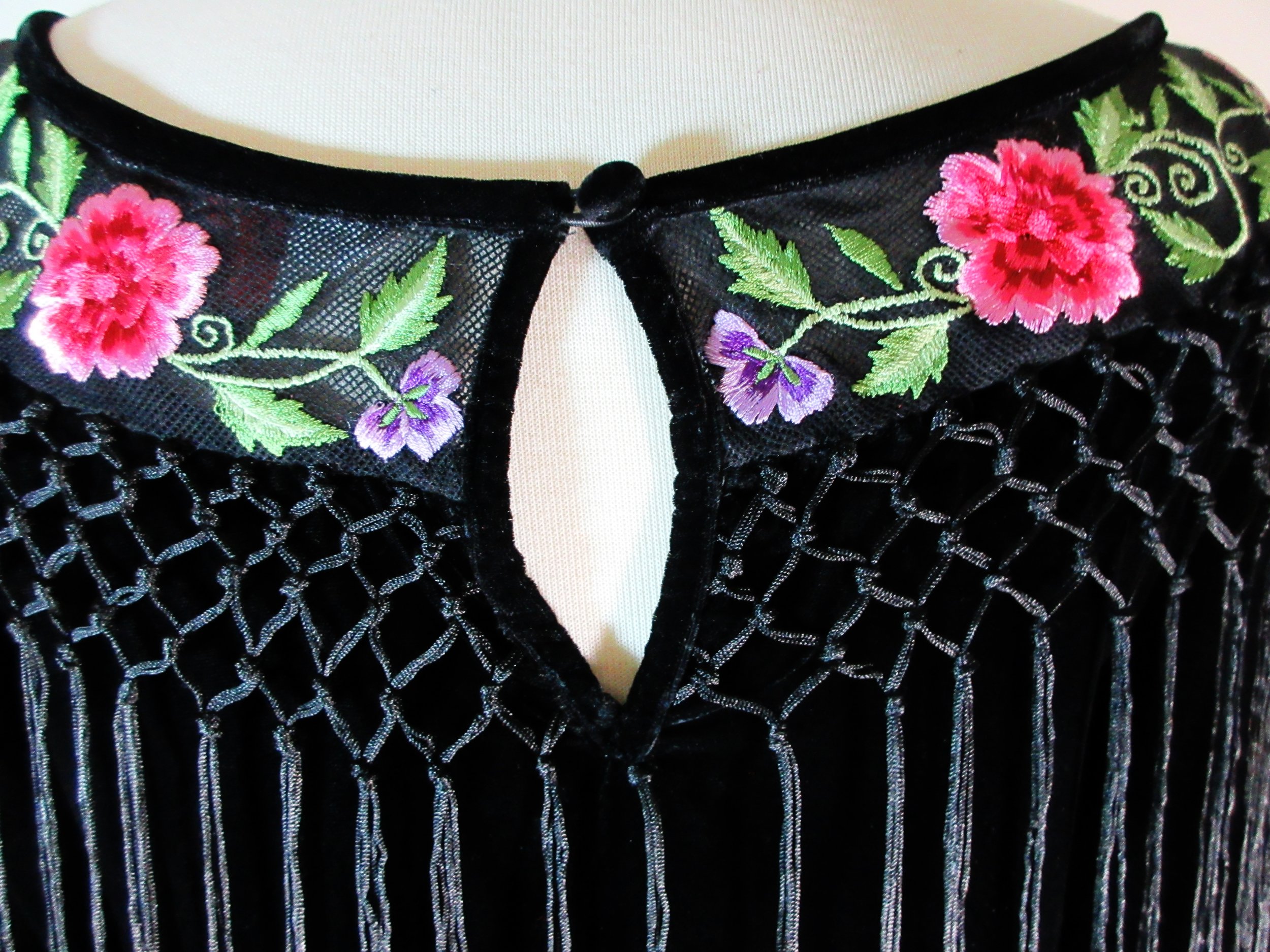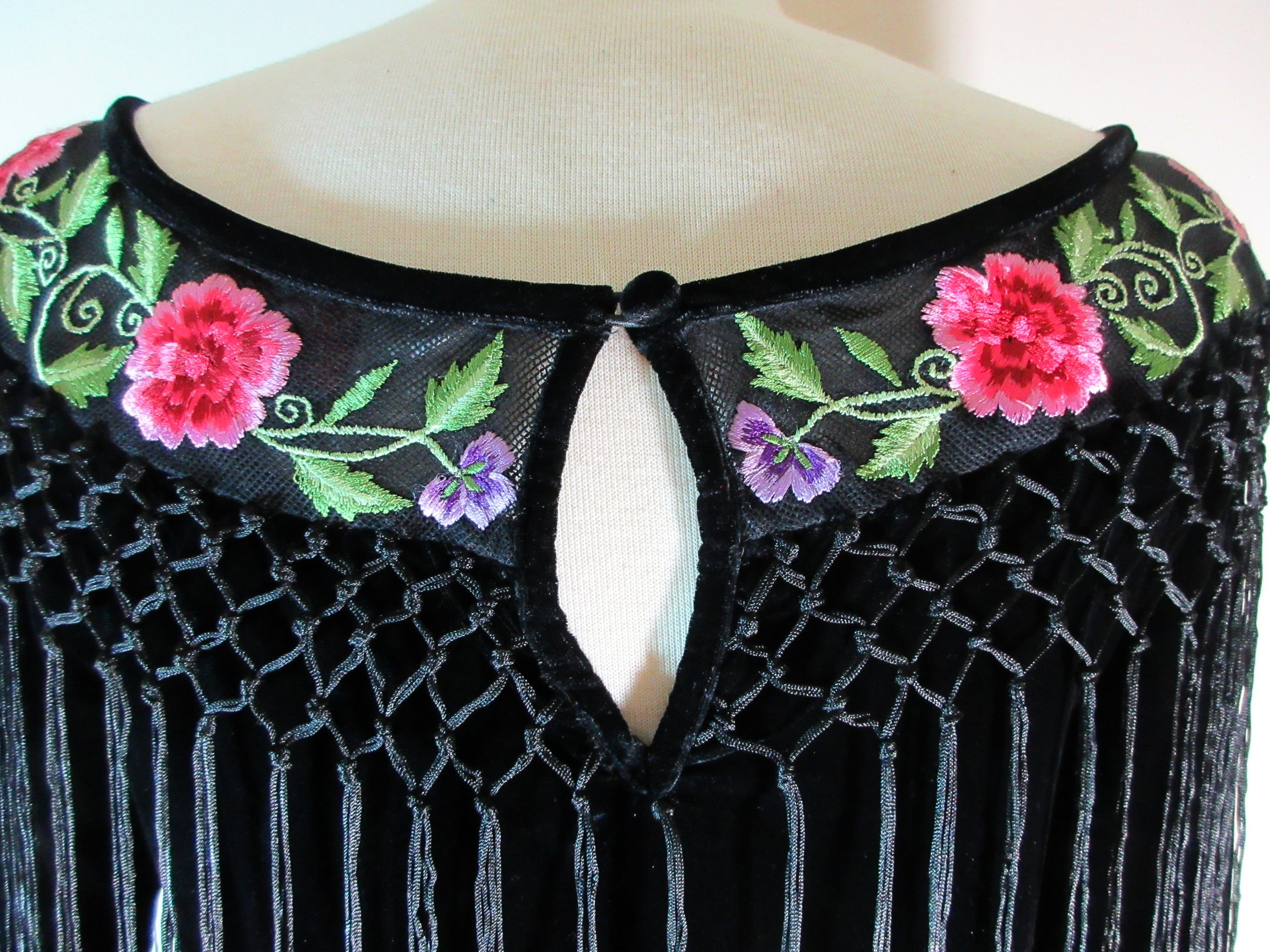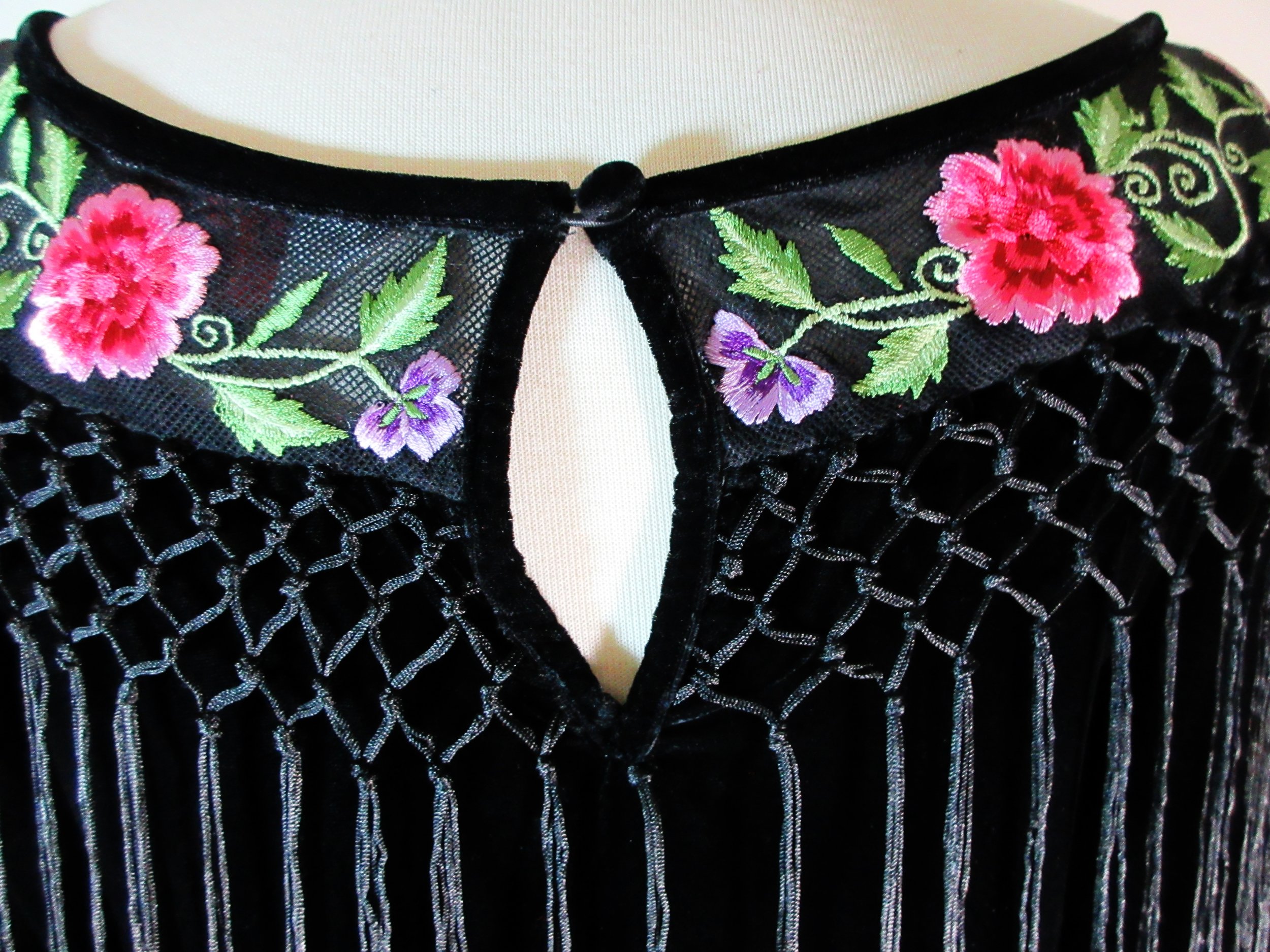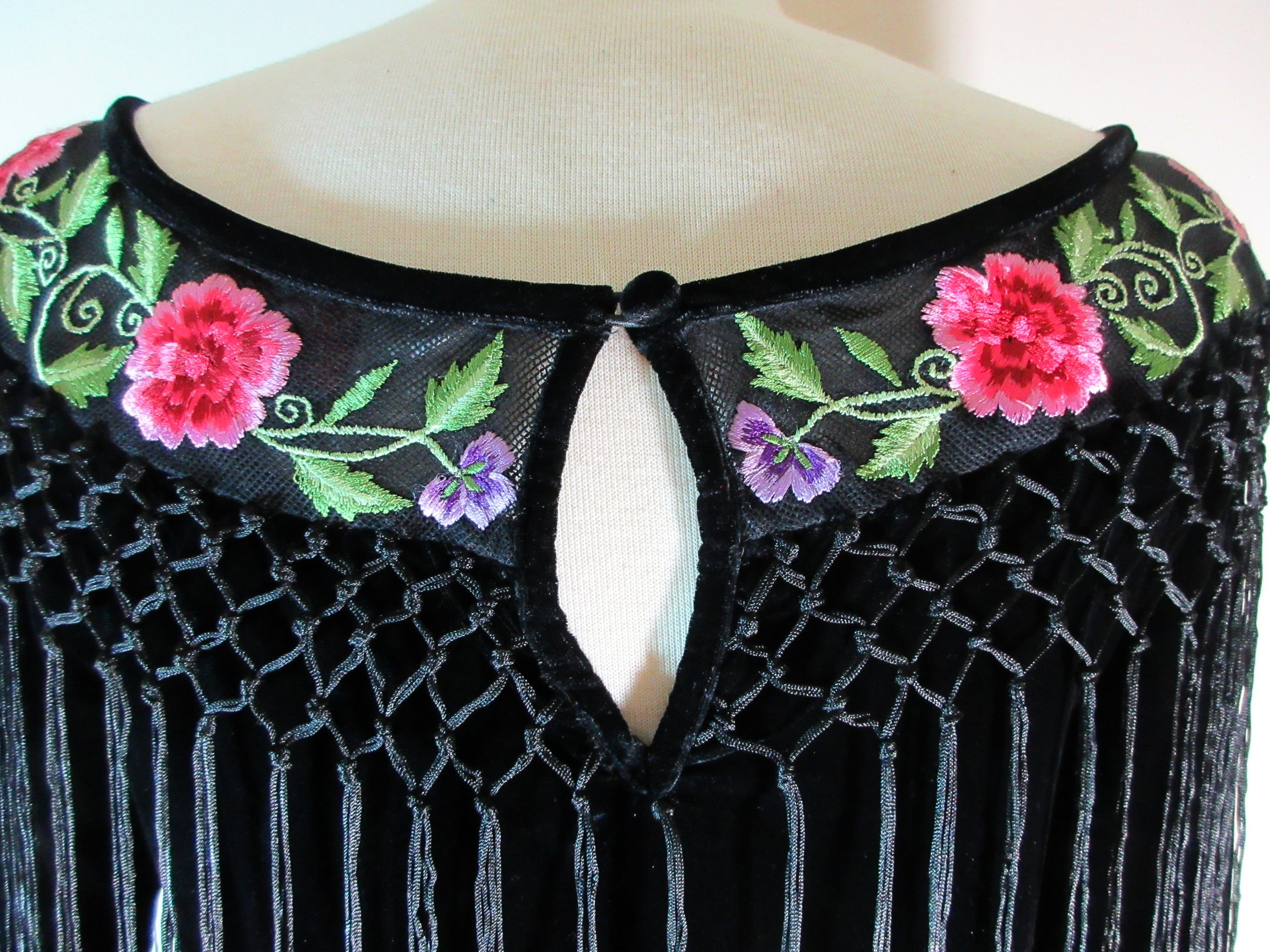 sale
ROJA Black Velvet 'FLAMENCO TOP' With 11" Piano Shawl Fringe
NO RETURNS ON CLOSEOUTS
Leave it to Roja,to design a something this fabulous & there is no doubt,this will get more than it's share of compliments & has a look that will turn many a head!
The perfect weighted fall top,with a heart stopping look,this is made of a soft poly black velvet & it gets it's name for the long Flamenco style piano shawl fringe that moves with each (dance) step you take! The fringe is hand knotted & is so long,it takes up a generous portion of the top!Between the velvet & the fringe,makes this one fabulous top!
It has a ultra sexy,feminine look, that is made with a panel of sheer "net" material at the neckline, that has colorful floral embroidery on top.It is made of straight cut,has long sleeves & both backside & sleeves have a key hole closure.The button closures are of velvet & has an elasticized loop,so it will be easy on the nails when you close them.There is a short slit on the sides at the bottom.
Olé!!
If you look at the last photo,you will see it also in burgundy red velvet!
Comes labeled,packaged.Made of 100% Poly Velvet.Dry Cleaning recommended.
MEASUREMENTS TAKEN LAYING FLAT
MEASUREMENTS ARE TAKEN FROM THE BACKSIDE~LENGTH TAKEN FROM CENTER BACKSIDE
Fringe Length: 11"
Please DOUBLE the Underarm,Bust,Rear Area
There are no shoulder seams,so sleeve length is estimated.
INFO:
SMALL~Arm Pit:19"~Bust:19"~~Rear Area:20"~Sleeves:21""~Length:23"
Medium~
Arm Pit:20"~Bust:20"~~Rear Area:21"~Sleeves:21""~Length:24"
LARGE~
Arm Pit:22"~Bust:22"~~Rear Area:24"~Sleeves:21""~Length:25"
XL~
Arm Pit:24"~Bust:24"~~Rear Area:25"~Sleeves:21""~Length:25"
XXL~
Arm Pit:24-1/2"~Bust:24-1/2"~~Rear Area:26"~Sleeves:22""~Length:26"