Roja 2018 Fun & Sassy Cold Shoulder ~'FIESTA SALTILLO TOP'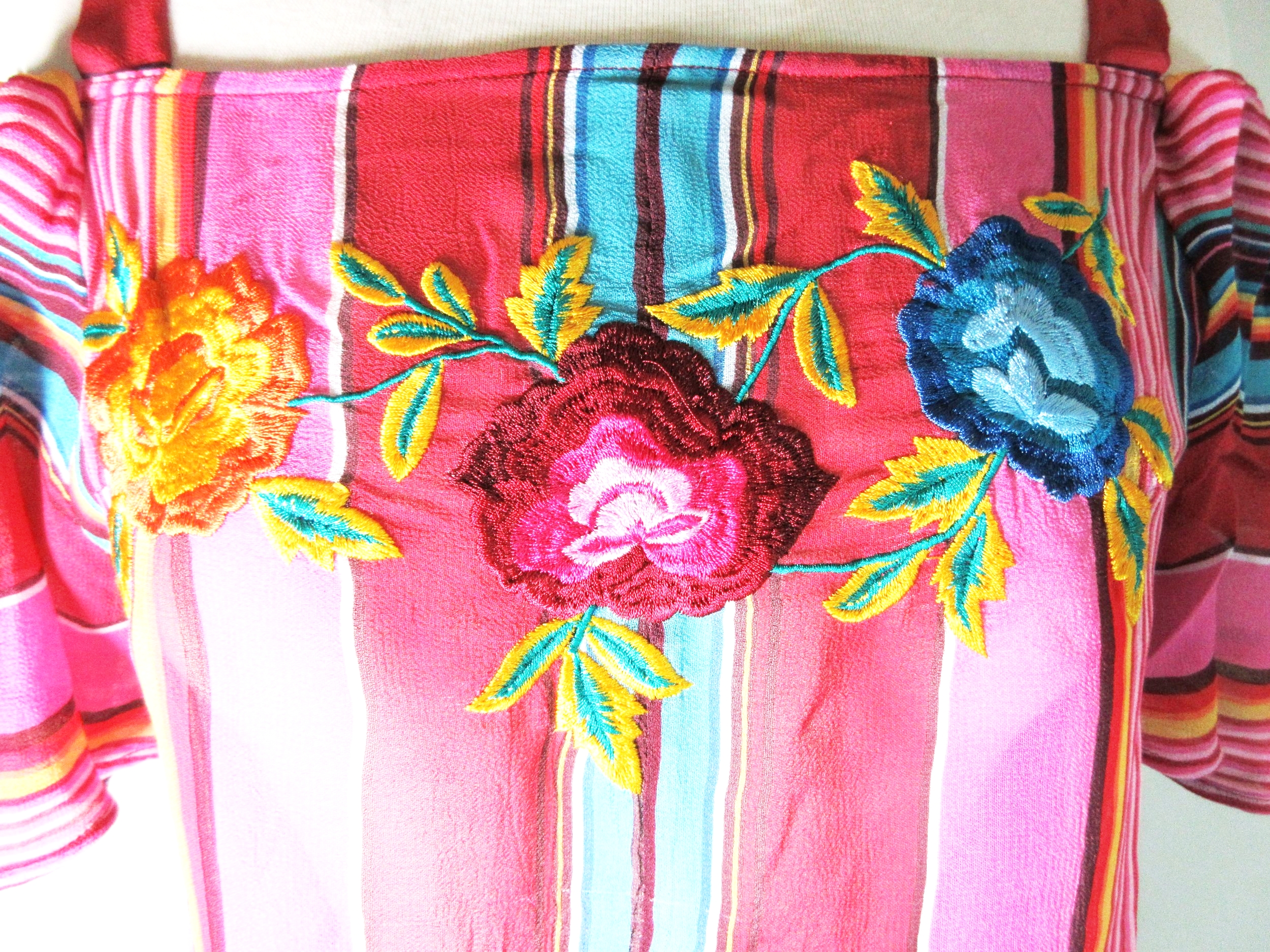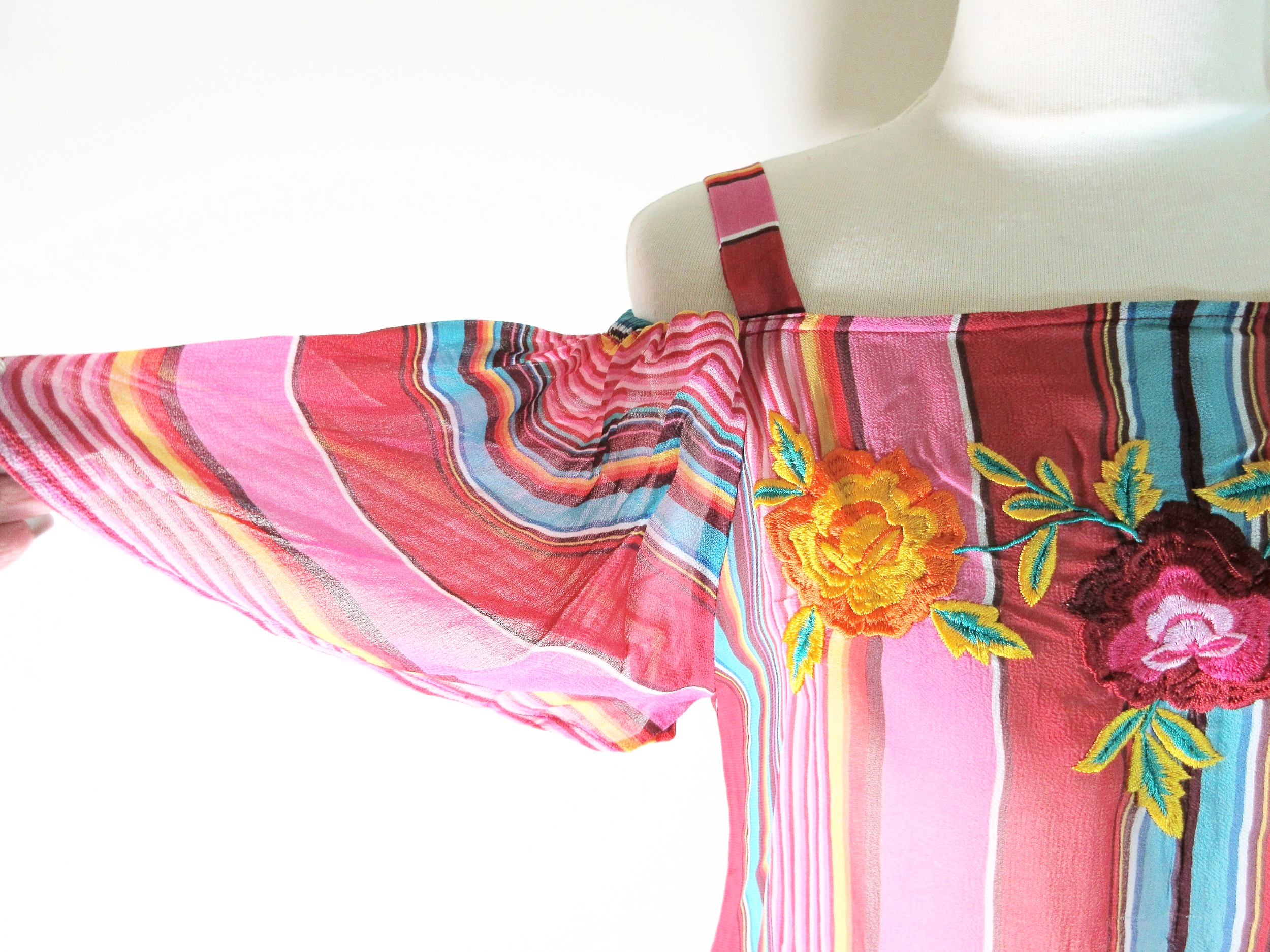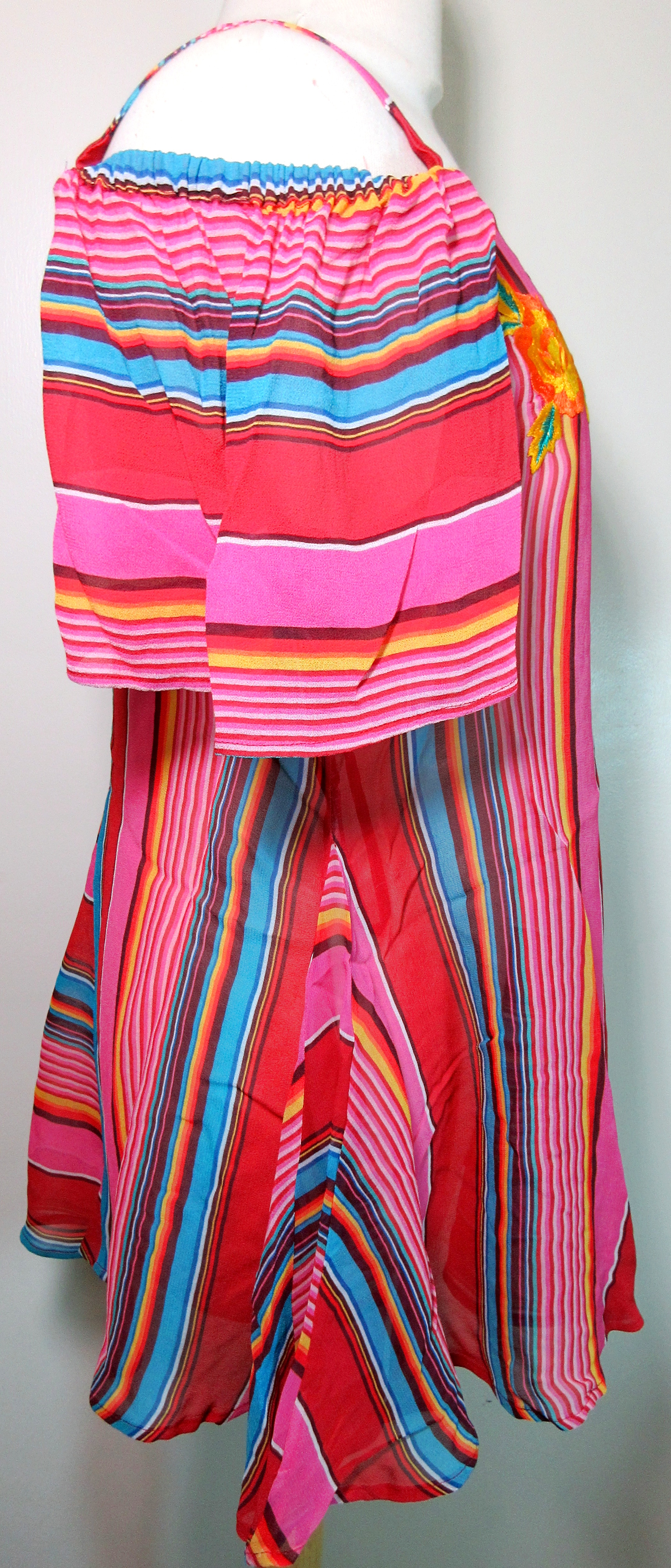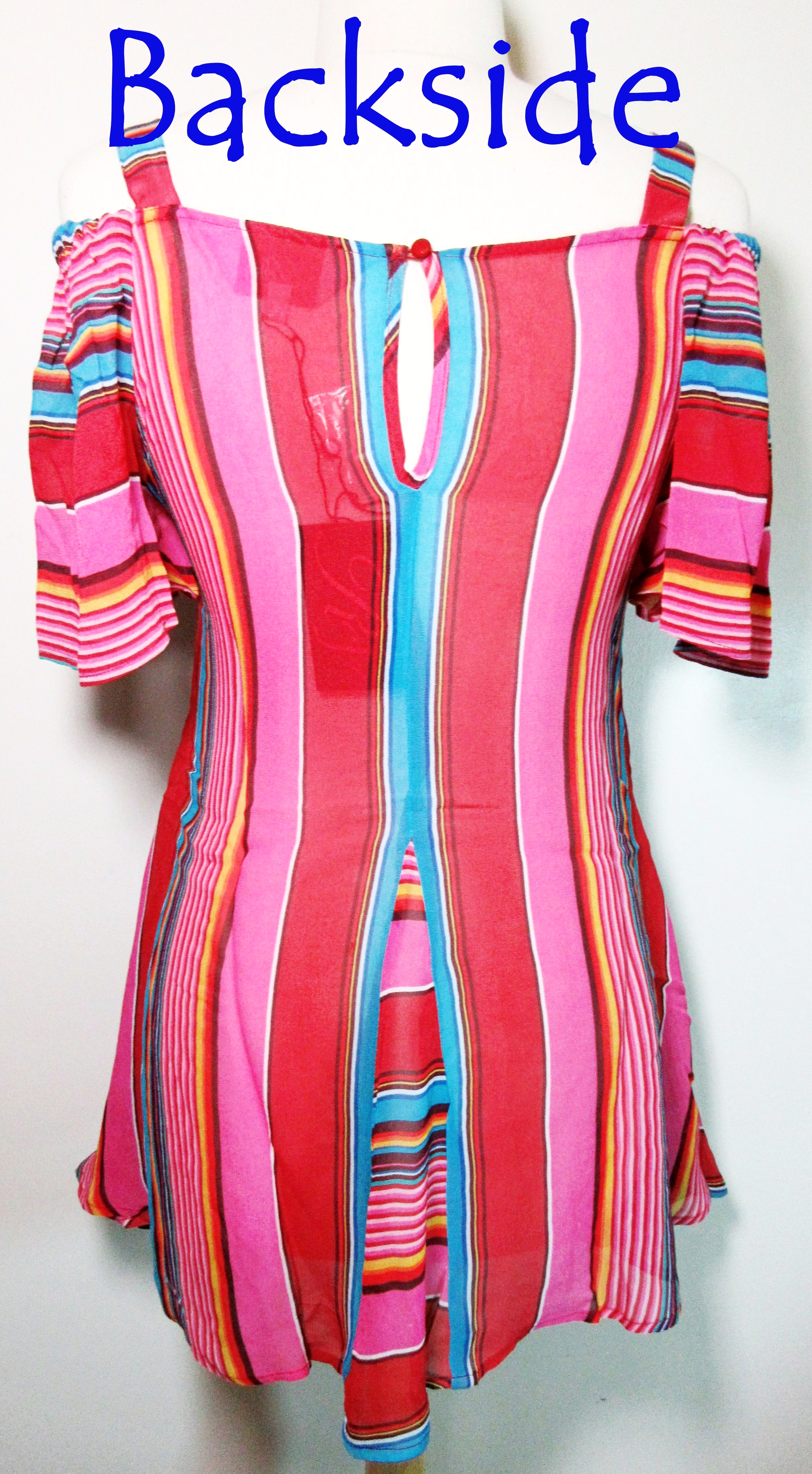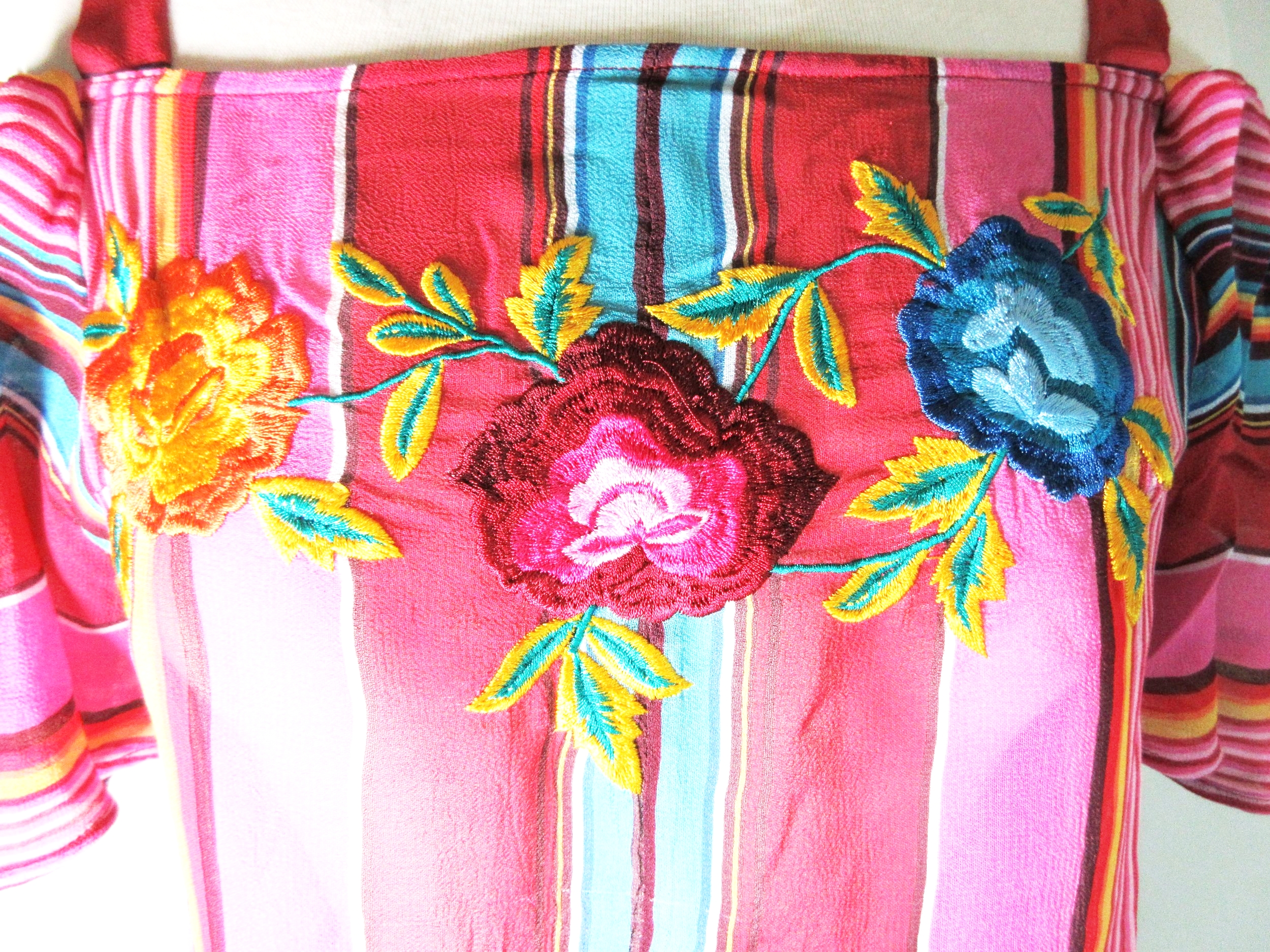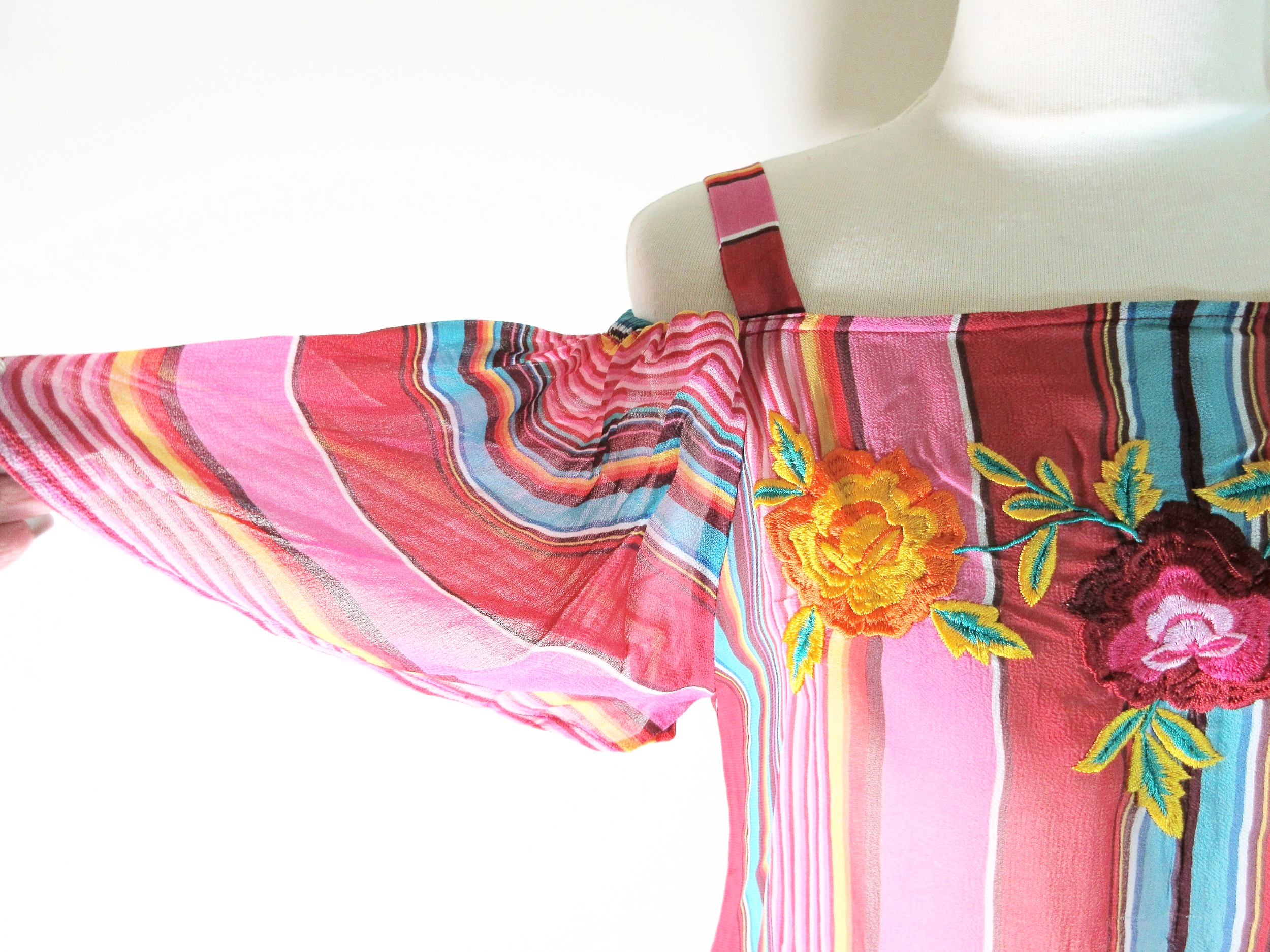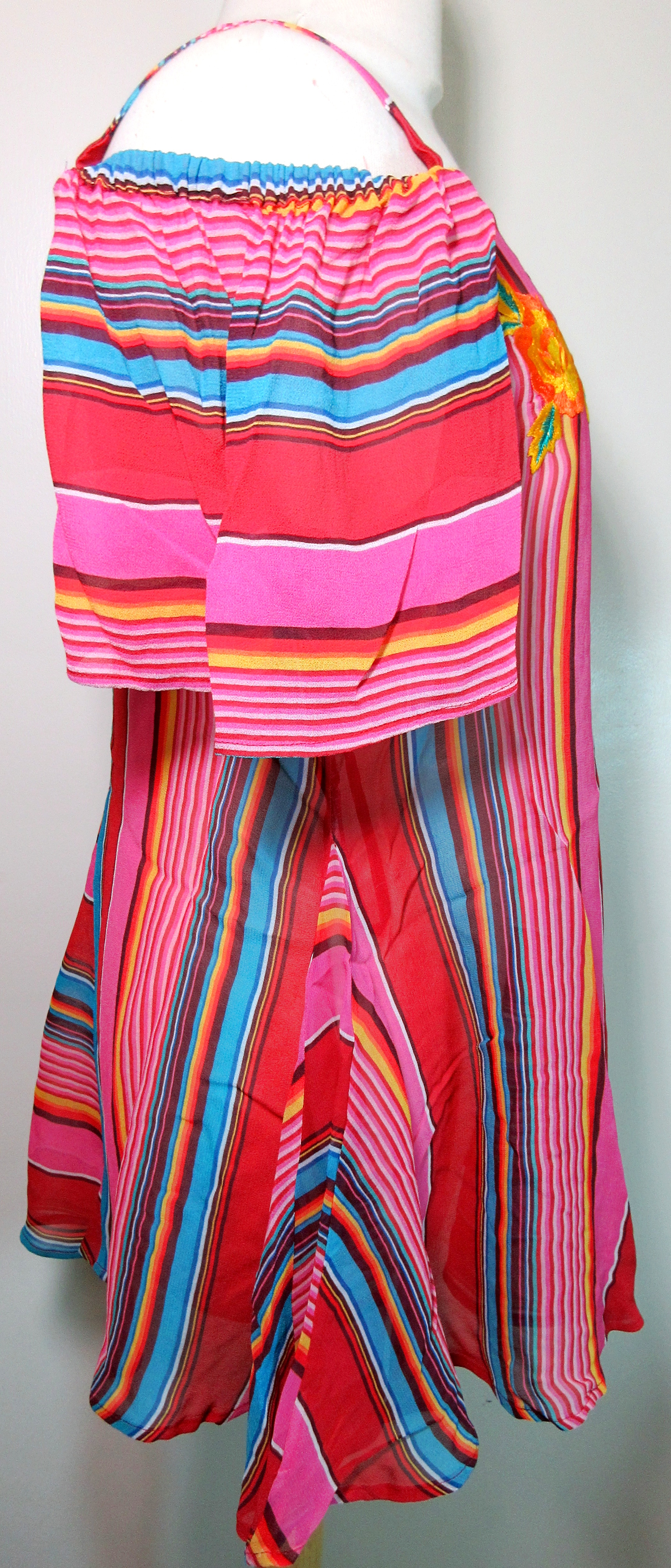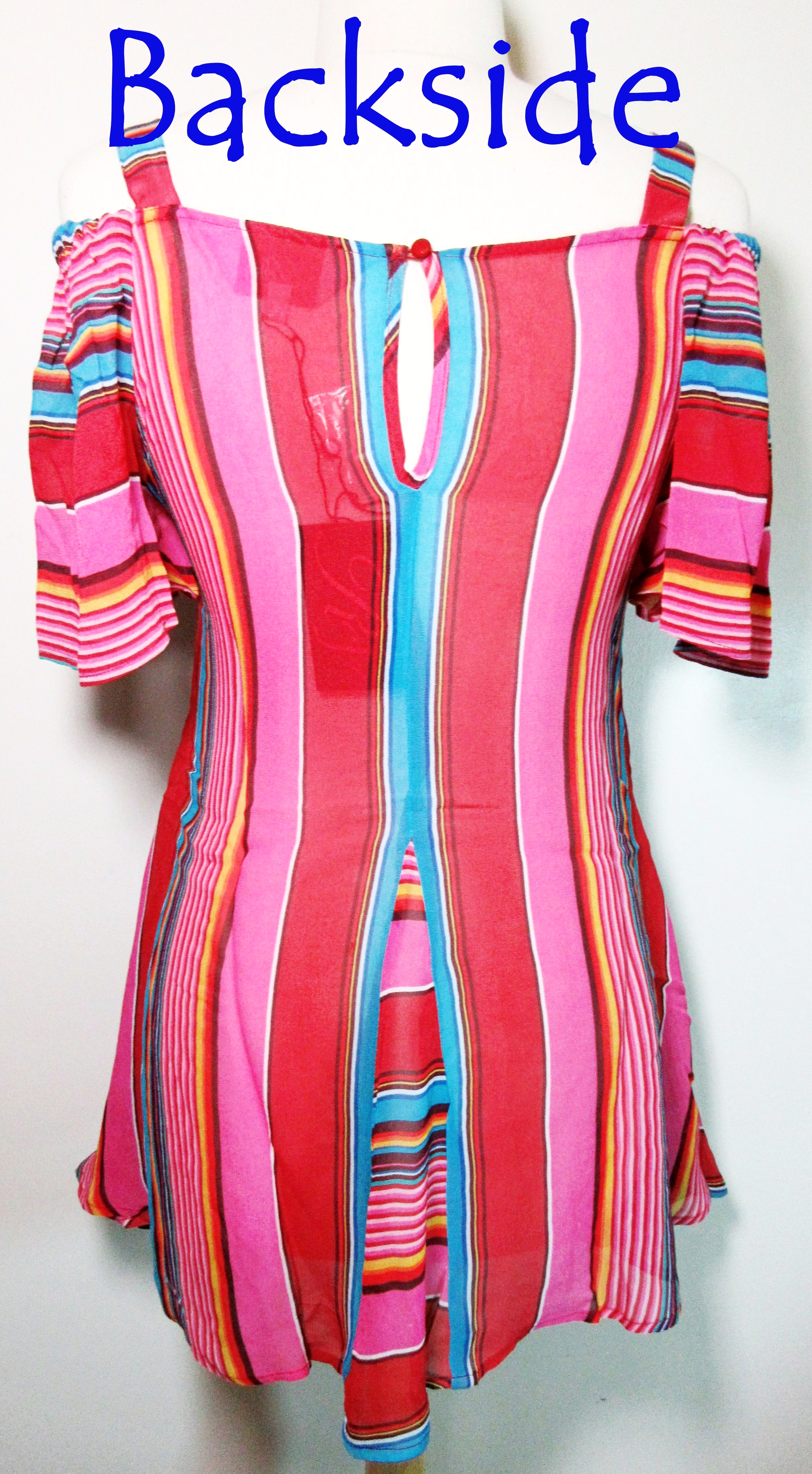 sale
Roja 2018 Fun & Sassy Cold Shoulder ~'FIESTA SALTILLO TOP'
NO RETURNS ON CLOSEOUTS
DESCRIPTION:
I have to admit,Roja is killing me with all these phenomenal Saltillo pieces from the season!!!
If you love the look of Mexico that has a look that is youthful,feminine & culturally sassy,then this is it!
The saltillo fabric has the the perfect summer weight to it & is so light & airy & is made with a fluffy short sleeve that has elastic to keep them down off the shoulder. The straps help to keep the top stationary.The Oaxaca style embroidered floral add so much to the look & are embroidered with light to dark contrasting colors within the flower.
From the waist area down,it starts to flare because of the triangular cut inserts that encourage movement & gives this a flared bottom.
The PERFECT top for any Mexican Fiesta,Folk Art event & not to exclude those days when you just want to look pretty!
Please zoom in on all my provided photos,since they are apart of my description.
**MEASUREMENTS TAKEN FROM BACKSIDE~LENGTH IS NOT TAKEN FROM STRAPS,BUT RATHER WHERE THE MATERIAL STARTS AT THE TOP**
**PLEASE DOUBLE UNDERARM,BUST,WAIST MEASUREMENTS**
INFO:
DESIGNER: ANN TOBIAS
STYLE: ONE OF A KIND~MEXICAN INSPIRED~EMBROIDERED FIESTA SALTILLO TOP
MATERIAL: 100% VISCOSE
~~~~~~~~~~~~~~~~~~~~~~~~~~~~~~~~~~~~~~~~~~~~~~~~~~~
Small~Arm Pit:18"~Bust:18"~~Waist Area:18-1/2"~Length:26"
Medium~Arm Pit:19"~Bust:19"~~Waist Area:20"~Length:26"
LARGE~Arm Pit:21"~Bust:20"~~Waist Area:20-1/2"~Length:27"
XL~Arm Pit:22"~Bust:21-1/2"~~Waist Area:21-1/2"~Length:27"
XXL: Arm Pit:24"~Bust:23"~~Waist Area:23"~Length:28"
Comes packaged & labeled.
Because of the material & embroidery,dry cleaning is recommended.